ShortBookandScribes #BookReview – Coming to Find You by Jane Corry #BlogTour
Today is my stop on the blog tour for Coming to Find You by Jane Corry which is out now in ebook and on 22nd June in paperback and audiobook. My thanks to Ellie Hudson from Penguin Viking for the proof copy and the place on the tour.
---

---
You can run away from your life.
But you can't run away from murder.

When her family tragedy is splashed across the newspapers, Nancy decides to disappear. Her grandmother's beautiful Regency house in a quiet seaside village seems like the safest place to hide. But the old house has its own secrets and a chilling wartime legacy . . .

Now someone knows the truth about the night Nancy's mother and stepfather were murdered. Someone knows where to find her. And they have nothing to lose . . .

So what really happened that night? And how far will she go to keep it hidden?

DON'T MISS THE CAPTIVATING NEW BOOK FROM SUNDAY TIMES BESTSELLING AUTHOR JANE CORRY
---

---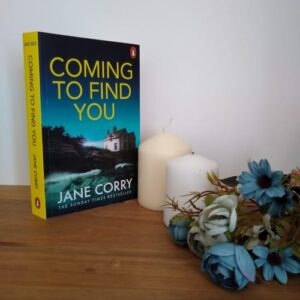 Coming to Find You has two very distinct timelines. In the present day, Nancy has suffered a huge tragedy in her family and she flees to Tall Chimneys, the house in Devon that belonged to her grandmother and which Nancy remembers from her youth. The other thread is set during World War II when Elizabeth is running Tall Chimneys as a boarding house and finds herself contributing more to the war effort than she expected.
As I say, two very distinct timelines and what links them is the house. As the story progresses the two strands become a bit more intertwined but still feel quite separate for much of the book. Despite that, I have to say that I did find both to be enthralling and this is a really engaging read overall. To be honest, I wouldn't expect anything else from Jane Corry whose books I always enjoy. This one fits into the psychological thriller genre but is also a domestic drama. Nancy has to keep her wits about her to deal with the aftermath of what happened to her family and Elizabeth is in a similar position with her secret war work and some unexpected events that happen to her during that time.
With the historical aspect this felt very different to Corry's previous novels and I liked that about it. I liked the combination of the two stories and the odd cliffhanger here and there kept me racing through. It's an easy read and one which never failed to keep me wanting to read on and find out more about Nancy and Elizabeth. Coming to Find You is an enjoyable and appealing read.
---

---
---
---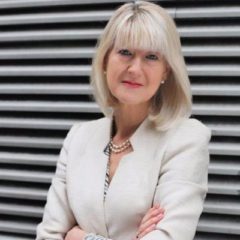 Jane Corry is a former magazine journalist who spent three years working as the writer-in-residence of a high security prison for men. This often hair-raising experience helped inspire her Sunday Times-bestselling psychological dramas, My Husband's Wife, Blood Sisters, The Dead Ex, I Looked Away, I Made A Mistake, The Lies We Tell andWe All Have Our Secrets, which have been translated into over 16 languages and sold over a million copies worldwide. Jane was a tutor in creative writing at Oxford University; an RLF Fellow at Exeter University; and is a regular contributor to the Daily Telegraph and My Weekly magazine. Her eighth novel is set for publication in summer 2023.