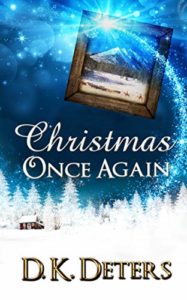 ShortBookandScribes #BookReview – Christmas Once Again by D.K. Deters @dk_deters #shortstory #Christmas
I'm staying in Christmas mode today with my review of Christmas Once Again by D.K. Deters. My thanks to D.K. for sending me a copy for review.

She's dead broke. And eviction looms. On Christmas Eve antique consultant Madison Knight takes a phone call from local rancher Zach Murdock. Through a mix-up at an estate sale, Madison's company purchased his grandmother's beloved painting. He offers double the money for its return.

Madison risks her job to track down the artwork, but success falls short when she's stuck in a blizzard. Stranded, she seeks help from a frontier family. Are they living off the grid, or did she somehow travel through time?

Zach's the only person who knows her plan. He also knows a secret about his gran's painting. It's up to him to rescue Madison, but maybe he's not cut out to be a hero.
---
Anyone who knows me knows that I can't resist a time travel book, or in this case, a time travel short story. DK Deters has written a sweet, festive tale.
Madison Knight works for Once Again Antiques. On Christmas Eve she gets a phone call from Zach Murdock who tells her that his grandmother's precious painting has being sold by mistake. Madison promises to retrieve it and make his grandmother's Christmas but in doing so she goes on a little time travel adventure of her own. The painting has special powers!
Christmas Once Again is a really quick read at 43 pages, but still full of story and depth. I liked the main characters very much, especially Zach, but all were well drawn. The ending has a nice touch to it and, as always with time travel, I loved the way that what happened when Madison travelled into the past came through into the present.
If you want a quick, festive, time travelling read then you can't go wrong with this short story. It has warmth and spirit and I enjoyed it a lot.
---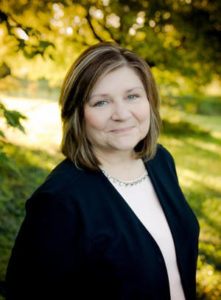 D.K. Deters credits her parents, who grew up in southeastern Kansas, for inspiration to write about the Old West. From an early age, the likes of Jesse James and the Dalton Gang were often included in family lore. To this day, she's not sure how much is true.
After earning a Bachelor of Science in Business, D. K. followed a profession in the telecommunications industry before turning to a writing career. When she's not writing, she enjoys spending time with her adult children and their families. ​​