ShortBookandScribes #BlurbReveal – Betray Her by Caroline England @CazEngland @PiaktusBooks
This is something a bit new for me today, a blurb reveal! In actual fact, you might have seen this on Twitter or other blogs already but I still want to help Caroline to get the word out about her new book, particularly as her last book, My Husband's Lies made it onto my Top Reads of 2018 list. The ebook of that is only 99p so have yourself a treat whilst you're waiting for Betray Her to come out.
So, Betray Her is Caroline's third novel and her first with new publishers, Piatkus. There's no cover yet but rest assured, I'll show it to you as soon as it's available. In the meantime, here's that blurb: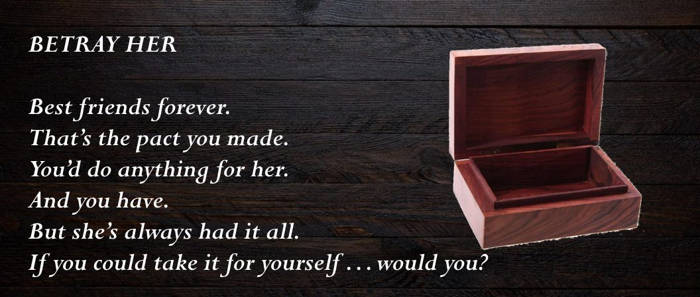 Sounds fab, right? It's due for release in ebook on 14th March and in trade paperback on 24 September – Amazon link.
---
So what are you going to do in the meantime? Well, you could read My Husband's Lies (I highly recommend doing so) or The Wife's Secret.
Or, if you're a lover of short stories then Caroline has a collection out called Watching Horsepats Feed the Roses. If that title doesn't get you interested then I don't know what will! It's best described by its tagline which is '12 Sharp and Sweetly Twisted Tales'! There will also be another collection of short stories to look forward to in the spring.
---

Born Yorkshire lass, Caroline studied Law at the University of Manchester and stayed over the border. Caroline was a divorce and professional indemnity lawyer and instigated her jottings when she deserted the law to bring up her three lovely daughters. Caroline has had short stories and poems published in a variety of literary publications and anthologies.
Her debut novel, Beneath the Skin, known also as The Wife's Secret, was published by Avon HarperCollins on 5 October 2017. Her second novel, My Husband's Lies, followed on 17 May 2018 and became a Kindle top ten bestseller. Her two-book deal with Piatkus of Little, Brown Book Group, includes a "dark" psychological thriller called Betray Her, which will publish in March 2019.