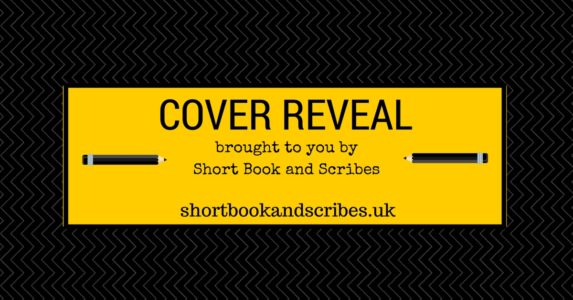 #CoverReveal – I Will Find You by Daniela Sacerdoti @Danisacerdoti @Headlinepg
I'm over the moon to be helping to reveal the cover for I Will Find You by Daniela Sacerdoti. It's the second in the Seal Island books, the first of which, Keep Me Safe, I reviewed last year.
Before I show you the cover, shall I tell you what the book is about?

When her mother dies, heartbroken Cora seeks solace on a remote Scottish island. Alone in a crumbling cottage inaccessible at high tide, she discovers the stones have their secrets. Nearly three hundred years ago, a young woman sought shelter here, also racked with sorrow. As Cora unravels a haunting story of love and loss, she realises the past may hold the key to her own future happiness…
Doesn't it sound good? It's published on 17th May in ebook, which you can pre-order for just 99p, but you'll have to wait until November for the paperback.
---

So it's time for the big reveal.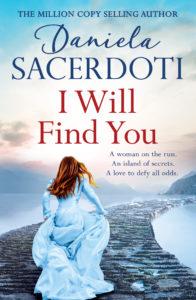 It's so pretty, isn't it?
---

Daniela Sacerdoti is a phenomenon. Over one million copies of her novels have been sold in eBook, her debut novel WATCH OVER ME was the 8th bestselling Kindle book of all time in 2015 and she was also ranked as the 11th top-selling Kindle author. Daniela writes beautiful, haunting and bestselling fiction for adults (the Glen Avich series), young adults (the Sarah Midnight trilogy) and children. Her novels have been translated in twelve languages. Daniela was born and raised in Italy. She studied Classics, then lived in Scotland for fourteen years, where she married and taught in a primary school. Daniela's children's book Really Weird Removals.Com was shortlisted for the Scottish Children's Book Awards. She has also written for the BBC. Daniela, her husband and their two sons make their home in a tiny village in the Alps. To discover more about Daniela and her world, visit www.danielasacerdoti.com.