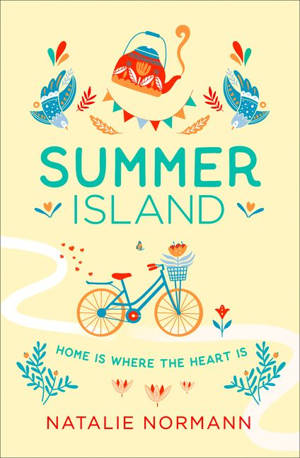 ShortBookandScribes #BlogTour #GuestPost by Natalie Normann, Author of Summer Island #RandomThingsTours
Welcome to my stop on the blog tour for Summer Island by Natalie Normann. Look at that gorgeous cover! I have ten things about Natalie to share with you today. My thanks to Anne Cater of Random Things Tours for the place on the tour and to Natalie for the post.

---

---
He never meant to stay.
He certainly never meant to fall in love…

Summer Island off the coast of Norway was the place London chef Jack Greene should have been from. He's an outsider in the community that should have been his family, and now he's setting foot on the strange land he has inherited for the first time.

Ninni Toft, his nearest neighbour, has come to the island to mend her broken heart. With her wild spirit and irrepressible enthusiasm, she shows city-boy Jack the simple pleasures of island life – and what it means to belong. To a place. To a people. To one person in particular…

Home is where the heart is, but is Jack's heart with the career he left behind in London, or on the wind-swept shores of Summer Island, with Ninni?

Summer Island is just what you need right now! Don't believe us? Look at what our readers think:

'The perfect escape during this globally stressful time…delightful' Sarah

'Oh, how I would love to live on the Island…heartwarming, full of hope, love, friendship, fun and is everything that friends and family should be!' Sarah Lizzie
---

---
Ten things about me by Natalie Normann
I'm a Captains daughter.
I write seven books a year.
I'm seriously introvert until I'm not.
I wrote my first novel when I was fourteen and later turned it into an historical romance series.
I write in English and Norwegian.
I'm a terrible driver.
I flunked Psychology in University, but passed Literature and History. Probably for the best.
Summer Island is my first book in English. Also, it's my first Contemporary Romance.
I have lived in Spain, England and Wales.
I grew up in Haugesund, once called the most isolated town in Norway.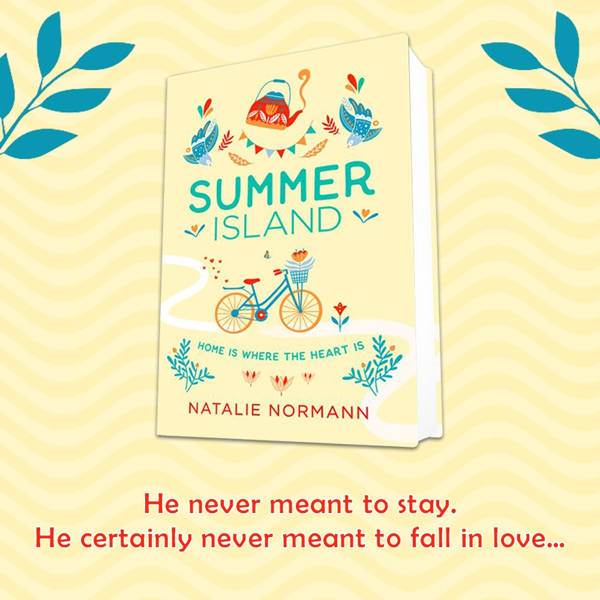 ---

---
---
---
Natalie Normann grew up in a shipping town on the west-coast of Norway and always wanted to be a writer. Actually, she wanted to smoke cigars and drink whiskey like Hemingway but settled for chocolate and the occasional glass of Baileys.
Her writing journey started with short stories in women's magazines until her first book was published in 1995.
Summer Island is her first romance written in English.