ShortBookandScribes #BlogTour #Extract from The Midnight House by Amanda Geard
A couple of weeks ago I posted my review of this gorgeous book. Today I'm really pleased to be sharing an extract from the beginning of the book as part of the blog tour. My thanks to Emily Patience from Headline for asking me to be a part of it.
---

---
My Dearest T, Whatever you hear, do not believe it for a moment…

1940: In south-west Ireland, the young and beautiful Lady Charlotte Rathmore is pronounced dead after she mysteriously disappears by the lake of Blackwater Hall. In London, on the brink of the Blitz, Nancy Rathmore is grieving Charlotte's death when a letter arrives containing a secret that she is sworn to keep – one that will change her life for ever.

2019: Decades later, Ellie Fitzgerald is forced to leave Dublin disgraced and heartbroken. Abandoning journalism, she returns to rural Kerry to weather out the storm. But, when she discovers a faded letter, tucked inside the pages of an old book, she finds herself drawn in by a long-buried secret. And as Ellie begins to unravel the mystery, it becomes clear that the letter might hold the key to more than just Charlotte's disappearance.

An unforgettable and spellbinding story of secrets, war, love and sacrifice, perfect for readers of Kate Morton, Eve Chase and Louise Douglas.
---

---
Prologue

The house, it's said, was once a great ringfort, piled purple stones placed with such precision that its smooth wall – a perfect circle – rose from the earth without a sliver of mortar to hold it together. It saw the arrival of the Bronze Age. The passing of the Iron Age. The coming of Christianity to this emerald isle on the edge of the tumbling Atlantic Ocean.

Its stones – they say – were moved, one by one, by rough tenant hands, into a new shape, a rectangle, all evidence of curving geometry lost. More stones were added, taken from the base of the mountain that towers behind. And cool blue slate – at dawn it turns to warm magenta – was brought from Valentia Island, where it was cleft in neat regular slivers, its smooth scales forming a weatherproof skin, the veins lined with lead.

To delay decay, local timber was shunned. Even beams made from the slow-grown oaks of Ireland's woodlands could not compete with rich resinous pitch pine shipped across the ocean. The walls – held together with mortar, unlike the fort from which they are said to have been pulled – were given a sheath: alkaline powder mixed with the inky waters of the lough.

Even back then, ivy crept from the wooded surrounds, reaching eagerly towards the new walls with curious fingers. The gardeners would cut it back, year after year, but still it came.

Once the house was watertight, work on the inside began: green Connemara marble fashioned into fireplaces, quarry tiles imported from a thousand miles east, hand-painted silks unfurled from the Orient. Countless sash windows peered from the elevation like sentinels. They were eyes on the world, and when they blinked, they let in fresh Kerry air rolling damp from the ocean below.

Over the years, the house was added to, extended piece by piece: a wing here, a boiler room there, a hall for the servants at the back. Each postscript tied in by new layers of that bluethen-magenta slate. There were times when the chimneys puffed white peaty smoke. There were times when they didn't. Generations came and went. Malevolent landlords. Benevolent landlords. Absent landlords. And their children too.

Ireland fought for freedom; the old order tumbled.

And Blackwater Hall survived. But it could yet disappear.

Because ringforts disappear.

Houses disappear.

People disappear.
---

---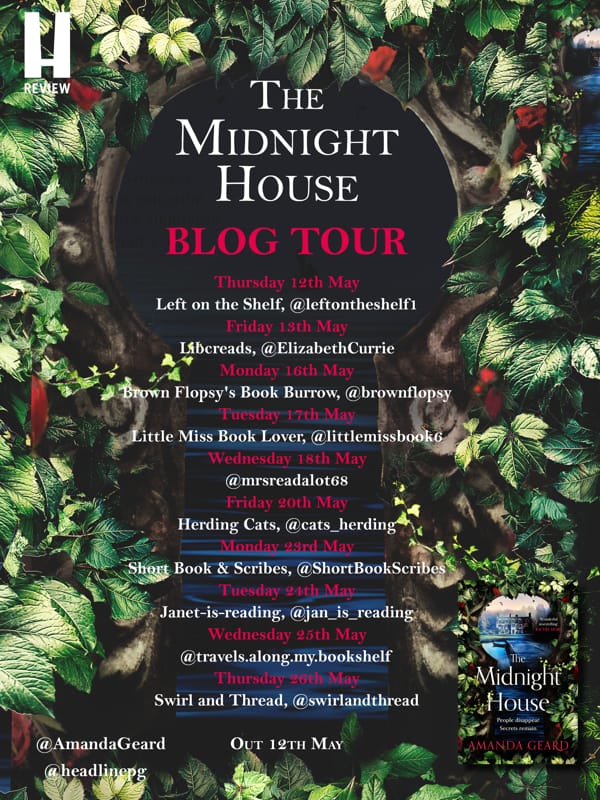 ---
---
Born in Australia, Amanda Geard has lived all over the world, from a houseboat in London to a Norwegian Island, before settling in County Kerry in Ireland. Her writing has appeared in The Irish Times, The Journal, writing.ie, Nordic Reach and Vertical Magazine. Her short story Not Yet Recycled won the New Irish Writing Award in October 2019.