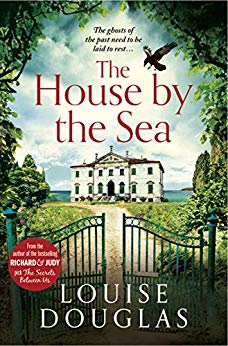 ShortBookandScribes #BlogTour #Extract from The House by the Sea by Louise Douglas @BoldwoodBooks
I'm so pleased to be able to share an extract from The House by the Sea by Louise Douglas today. I'm a big fan of Louise's books and I can't wait to read this one. My thanks to Megan at Boldwood for the place on the tour and for sending a proof copy of the book for review purposes.
---

When Edie's mother-in-law, Anna DeLuca, dies, she is relieved. Edie blames Anna for the accident that destroyed her family. So, when her will lures Edie to Sicily and the long-abandoned Villa della Madonna del Mare, she sees through Anna's games.

Suspecting Anna is meddling from beyond the grave to try to reunite her and her ex-husband Joe, Edie is determined to leave Italy as soon as possible. But before she can, the villa starts to shed its mysterious secrets.

Who are the girls beside Anna in her childhood photos, and why has one of them been scratched out? Why does someone, or something, want them to leave the past untouched? The villa is a place where old ghosts feel at home, but does their legacy need to be laid to rest before Edie and Joe can move on…

Bestselling author Louise Douglas returns with a captivating, chilling and unforgettable tale of betrayal, jealousy and the mysteries hidden in every family history.
---

We disembarked and I experienced my first blast of Sicily: hot and dry, streaky with the smell of aircraft fuel. We were shepherded across the tarmac, buffeted by gusts of displaced air. I managed to position myself behind a family I'd noticed at the departure gate back in London. The boy was about ten, older than Daniel had been when he died, but younger than Daniel would have been if he had still been alive. He was holding his little sister's hand, pointing things out to her.

Halfway between the plane and the terminal, the girl dropped her toy rabbit and none of the family noticed. I picked it up and quickened my pace to catch up. I tapped the mother's arm and when she turned, I gave the rabbit to her. She smiled her thanks. I wanted to say something about her son's gentleness and thoughtfulness, about how he reminded me of Daniel, but it might have come across as a bit weird. Sometimes when I tried to praise the children of strangers, I went over the top and everyone got embarrassed and it didn't end well. I was glad for that mother that she had such lovely children and it wasn't that I wanted them for myself, only that I wished Daniel was with me. I would have traded the rest of my life if I could have had him back for a single hour, a minute, a heartbeat. It was a hopeless wish though. All the time in the world wouldn't be enough to compensate for the time that had already been lost.

We reached the terminal building and walked through sliding doors into the quiet, sanitised chill of a hallway. We shuffled across a marble floor towards the immigration desks. I stood a little apart from everyone else, keeping myself to myself and switched on my phone. Amongst the welcomes from various Italian service providers that lined up over the screensaver of Daniel's face, was a text from Joe.

I'm at arrivals.

Okay. Fine. Don't say 'hello' or 'hope you had a good flight' or 'looking forward to seeing you again.' The coldness and brusqueness of the message put me on edge. But what had I expected?

Up until Anna's death, all I'd heard about my ex-husband were bits and pieces of information that Martha passed on from Cece. For a year or two after I left Joe, Martha kept trying to tell me about his mental health issues and so on, but I wouldn't listen. In fact, I used to get quite angry with her. 'Why are you even telling me these things?' I'd say. 'I don't care about Joe. Really, I don't!'

I knew he was running his own gardening business in North Wales and as far as Martha was aware he didn't have a new partner: like me, he'd never come anywhere close to marrying again. I assumed he was better now – he'd sounded quite coherent in the emails he'd sent in the past few weeks. Still, this whole situation was ridiculous. It was a stipulation of Anna's will that Joe and I meet the lawyer together, but we had flown in separately and we should have arranged to make our way separately to the lawyer's office in the city of Ragusa. It had been a stupid idea to meet at the airport. It had been a stupid plan to share a car. What on earth would we talk about? How could we bear to be together?

I typed a reply.

You go on ahead, I'll follow in a taxi.

My finger hovered over the 'send' button. I didn't actually know how much a taxi would cost or if Sicilian taxi drivers had the facility to accept card payments and I didn't speak Italian so I wouldn't be able to ask. I wouldn't know if I was being charged a fair price for the journey, I didn't even know where Ragusa was in relation to the airport. What if it was 200 miles away? Why hadn't I looked it up beforehand? Why hadn't I thought this through? Did they even have Ubers in Sicily?

I deleted the text without sending it. My heart was thumping. My breathing was ragged. I heard Fitz's voice in my head: One foot in front of the other, dear heart. One step at a time.
---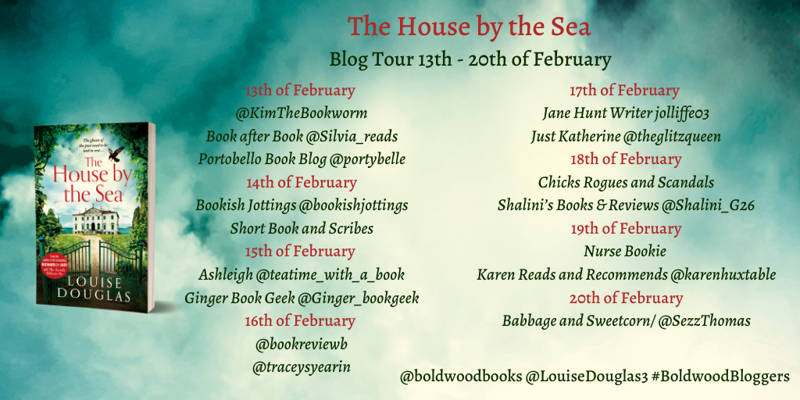 ---

Louise Douglas is the bestselling and brilliantly reviewed author of 6 novels including The Love of my Life and Missing You – a RNA award winner. The Secrets Between Us was a Richard and Judy Book Club pick. She lives in the West Country.