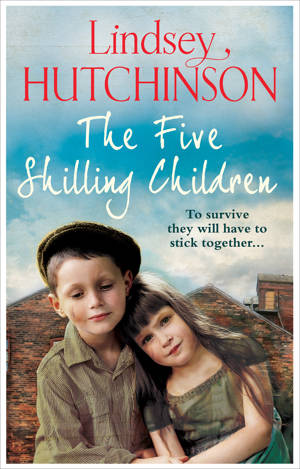 ShortBookandScribes #BlogTour #Extract from The Five Shilling Children by Lindsay Hutchinson @LHutchAuthor @aria_fiction
I'm so pleased to be able to share an extract from The Five Shilling Children by Lindsay Hutchinson with you today as part of the blog tour. My thanks to Vicky Joss from Aria for the place on the tour.
---

Tears and tribulations, laughs and heartbreak, from the queen of Black Country sagas.

Adam and Polly Fitch face a bleak future after being sold for just five shillings to Miss Reed's orphanage by their bullying father. Missing their mother Minnie, and their three brothers still at home, they know they must stick together to survive.

But the orphanage does have one advantage – a merry band of children who soon form their own kind of family – and they're all determined to escape the clutches of the wicked Miss Reed.

Adam decides to survive he'll need to fight, so he sneaks out to have boxing lessons with the famous pugilist Billy Marshall. Lessons he needs sooner than he expects when his beloved sister Polly is sold to the rich Bellamy family, and Adam decides to go to her rescue.

Can Adam, Polly and their band of friends survive life with only each other to rely on, and will they ever have the happily ever after they so long for…
Buy links:
---

Suddenly an arm slipped around her waist and Minnie was helped to a chair by her neighbour, Flo' Spittle.

'Oh Minnie, look at the state of you again! That man wants hanging for the way he treats you!'

Unable to explain what had happened for the pain in her head, she simply allowed Flo' to take John who was yelling his little lungs out. Pushing her little finger into the baby's mouth, Flo' felt him suck hard.

'I heard all the shouting and guessed he was at it again, the bully,' Flo' said as she looked at Minnie's face where she'd been struck.

Still in shock Minnie couldn't speak. All that could be heard was her ragged breathing as she tried not to scream her anguish out loud.

Having settled John in his box bed, Flo' stroked the shoulder of her friend. 'I'd best not be here when he comes back eh?'

Minnie nodded, her tear-filled eyes showing thanks for Flo's help and concern.

Meanwhile, father, son and daughter walked along the tramway smartly and Polly had to run to keep up. The autumn chill hung in the air and a dampness settled on them as they passed rows of dirty houses much like their own. The cold cobblestones stung Polly's bare feet and her chest ached as the wind took her breath away.

Crossing the bridge that spanned the Birmingham Canal, there was no time to linger to watch the narrowboats chugging along. Adam smelled the filth of rotting food which had been dumped into the dirty water and his belly rumbled, reminding him of his raging hunger.

On they strode, past the Wolverhampton Union Workhouse with its imposing wrought iron gates. Adam glanced at the lodge where the porter resided during the day and he shivered. At least they weren't going in there! On they went, passing a few of the workhouse outbuildings until they came to Jenner Street. Walking its length, they didn't stop until they reached the corner where it joined Steelhouse Lane.

Polly had begun to cry again, complaining about the cold which penetrated through her summer dress and the cardigan which was starting to unravel. Adam had no jacket he could give her; he was dressed only in a shirt and waistcoat, ragged trousers which were too short and Peter's old boots which had holes in the soles.

Stopping at last, Gerald knocked on the front door of one of the houses and waited. Presently it was opened by a stern looking woman dressed in a long black dress. Her brown hair was pulled back into a bun and her dark eyes moved to each of them in turn. Nodding she held the door open for them to enter. Gerald stepped in, dragging the children with him. Closing the door, the woman then led them to a warm kitchen.

'How much?' Gerald asked tilting his head to Adam and Polly.

'Five shillings each,' the woman answered, instantly seeing the profit to be made once she sold them on.

Gerald nodded and letting go of his children's hands he pushed them forward and took the money held out to him. Turning on his heel, Gerald left without looking back.

'Daddy!' Polly yelled trying to run after her fleeing father. Suddenly she was grabbed by the woman in black.

'Now then, we'll have none of that, little lady!' she said sharply.

Polly wriggled herself out of the woman's grasp and sobbing she ran to hide behind Adam who had watched the whole thing in shocked silence. Even being so young, he realised what had just occurred. His father had just sold them both – his two children – for five shillings each!

'What are your names?' the woman snapped.

'Adam and Pollyanna Fitch,' Adam answered over the din of his sister's crying.

'Right, you can come along with me. The first thing is for you both to have a bath. We need to wash that filth off. You will have a uniform to wear and then you can have some breakfast.' Una Reed led them through to the kitchen where two tin baths were dragged in from the scullery by the maid at Una's request and now sat waiting to be filled.

'Get those dirty clothes off and Miss Ashby will be with you in a moment.' The stern woman stalked off leaving the children to do her bidding.

'I want Mummy,' Polly cried.

'I know, but we have to live here now, Polly,' Adam said helplessly as he watched her take off her cardigan.

'I don't want to!' Polly railed, throwing the garment on the floor.

'Hush, look that lady said we can have something to eat, that'll be nice, won't it?' Adam spoke quietly trying to stem his sister's tears, as well as hold back his own.

Polly nodded then turned as a voice sounded.

'Oh hello, Adam and Pollyanna. My name is Miss Ashby. Come and sit by the fire while I fill your baths.' Bright blue eyes smiled at the children as she ushered them to chairs set by a glowing fire. Fair hair surrounded a kindly face as she gave them each a piece of bread covered in dripping which she prepared at the great wooden table in the centre of the kitchen. 'You eat that then you can have a bath.'
---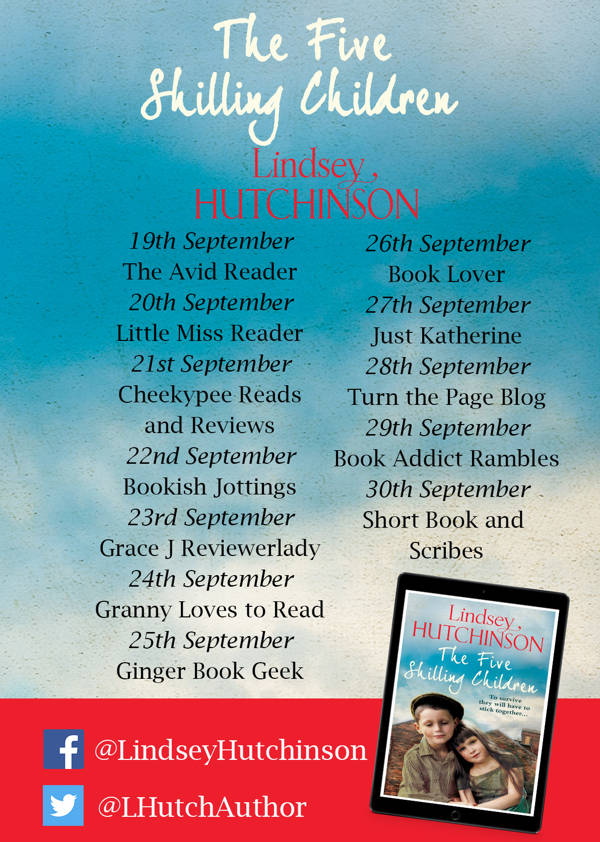 ---

I was born and raised in Wednesbury, West Midlands. I am married with two children and three grandchildren. I now live in the Shropshire countryside with my husband and Labrador. Typing up the manuscripts for my mother (Meg Hutchinson) rekindled my love of story telling and it seems I am destined to follow in her footsteps. Retired now, I continue to teach an evening dance class. I love to read, I enjoy photography, as well as socialising with friends. I also love to holiday in exotic places.
Follow Aria