ShortBookandScribes #BlogTour #Extract from Ruthless Women by Melanie Blake
Welcome to my stop on the blog tour for Ruthless Women by Melanie Blake. It sounds like a fantastic read and I have an extract to share with you today. My thanks to Bei Guo from Midas PR for asking me to be a part of the tour. The book is published by Head of Zeus on 18th February.
Melanie will be launching the book alongside two of TVs leading ladies Coleen Nolan and Beverly Callard who will be spilling the beans on their own personal lives for a digital book launch "Melanie Blake's Girls Night in" that members of the public can buy tickets to for £10 including a copy of the book.
A Girls Night In With Melanie Blake | Projects | Fane
---

---
Ambition can be deadly

Broadcast to millions from its picturesque location off the coast of Jersey, Falcon Bay was once the world's most popular soap opera. But with ratings at an all-time low, a new network owner, the malevolent Madeline Kane, arrives on the private island determined to do whatever it takes to get the show back to the number 1 slot.

Director Farrah, leading lady Catherine and producer Amanda are the driven, ambitious women who've been trying to hold the production together. But thanks to their handsome but corrupt boss, Jake Monroe, Farrah is losing episodes to male colleagues, seventy-year-old Catherine is terrified of losing the public's adoration, and Amanda is battling her desire for a forbidden affair with a handsome new employee.

As Madeline's pressure to revive the show intensifies, she unleashes a true battle of the sexes where the women will do anything to stay in the jobs they love and on the island they call home. Can they team up to bring down their rivals? Or will jealousy, betrayal and revenge rip their friendships apart? As the story reaches its shocking climax, one thing is for certain: only the most ruthless woman will survive…
---

---
The door swung open and all eyes were on Jake Monroe as he strode into the room, ignored the packed table and silently walked towards the storyboard, which was on the wall just by the entrance. He stood frozen, staring at the scant words written there. With his muscular legs clad in tight jeans and his broad shoulders encased in a black leather jacket, he looked much younger than his sixty years. Jake's presence had always been formidable, but having recently been promoted to controller of drama by the network's new owners, whom nobody else in the room had yet met, he'd acquired an air of even greater untouchability and arrogance. He was at the very top of the food chain and he made sure everyone knew it.

After what felt like hours but was actually less than two minutes, he half turned towards the others. 'Is this it?' he asked, pointing at the board and meeting every person's eyes one by one, sending shivers down their backs as his gravelly voice echoed around the pin-droppingly quiet space.

The last face his gaze rested on was a mousey woman – hair in a bun, thick glasses and a figure that unkind people would say was dumpy. Her chair was directly under the air conditioner and she was feeling the chill. Or maybe it was the ice emanating from her boss. Whatever the reason, she pulled a beige wrap around her shoulders. The sight of its tassels jiggling infuriated Jake.

'What's the matter with you?' he growled.

The woman's face went pale as she shuffled in her seat, causing the tassels to jiggle even faster. 'I… I was cold… so I—'

Before she could finish stuttering her reply, he closed in on her and was now right next to her chair.

'Damn right you are,' he snarled, then looked over at the rest of the table. 'And you're not the only one.'Earlier that day, Jake had sent a 'Drop everything – emergency meeting' summons to all writers, producers and casting execs, ordering them to gather in Room 6, and signing it off with the word 'pronto'. Three hours later, here he was, surveying what were supposedly the country's finest creative minds. But all Jake could see were blank stares and a shivering mouse in cashmere. He glanced out at the angry sea. Waves were thrashing the shoreline boulders. A flash storm was approaching, both outside in the real world and right here in the world of make-believe. Someone was going to drown.
---
---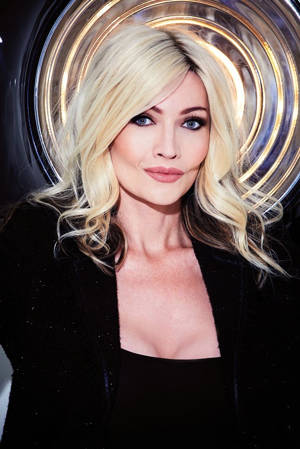 A real life 'Samantha' from Sex and the City, Melanie Blake was inspired by reading Jackie Collin's novels as a teenager to pull herself out of poverty and homelessness in Manchester to become one of the UK's leading celebrity agents and has worked with everyone from Cher and Madonna to The Spice Girls and Destiny's Child.  Following in Jackie Collins's footsteps, Blake is determined to bring the bonkbuster back for 2021 and a well as her own novel, she has written the forward for Jackie Collins novel Drop Dead Beautiful being re-issued by Simon & Schuster in November 2021 while her own novel Ruthless Women publishes on 18th February 2021. In summer 2021 Melanie Blake will go on a Jackie Collins author tour alongside Sunday Times Bestselling authors, Jill Mansell, Milly Robinson and Joan Collins' daughter and author Tara Arkle.
As one as the UK's most successful agents, managers and publicists for British actresses, Melanie Blake has represented some of the most famous faces on British television and international screens.
Where her debut novel, the No. 1 bestseller The Thunder Girls, was inspired by the early years of her career spent working in the music industry from runner on Top of the Pops, to selling out arenas across the UK, her follow up novel Ruthless Women is heavily influenced by the last 15 years Melanie has spent representing more female actresses than any other agent in her genre. Her clients past and present include Patsy Kensit, Beverley Callard, Michelle Collins, Stephanie Beacham, Emily Lloyd, Denise Welch, Jennie McAlpine, Claire King, Gaynor Faye, Laila Morse, Daniella Westbrook, Sherrie Hewson, Amanda Barrie, Gillian Taylforth and Nadia Sawalha, to name just a few. Nicknamed the Queen of Soaps, there is no one better placed to write a novel based around a continuing drama and its leading ladies.
Over 25 million people in the UK watch soaps every week and now they'll get a true glimpse of what really goes on behind the scenes of TV's most popular shows, and examples of the desperate trade-offs their beloved leading ladies go through to survive the very game they are in. Ruthless Women shows that what takes place behind the cameras is way more shocking and scandalous than what happens on camera.  Even the actresses, who Melanie was worried would be angry about what she's written, are raving about Ruthless Women too.
For the first time, Melanie Blake reveals her biggest secret, that her career started as an extra on the set of Coronation Street and EastEnders. It was there she began clawing her way from the bottom of the 'Soap Opera ladder' to the very top, going on to represent the leading ladies of the very shows she was hired to stand in the background of.
It's a one in a million story, by a uniquely determined woman.