ShortBookandScribes #BlogTour #Extract from Murder on the Green by H.V. Coombs @HVCoombs @AvonBooksUK
Welcome to my stop on the blog tour for Murder on the Green by H.V. Coombs. I have a great extract from the book to share with you today. It sounds like an excellent read.
Midsomer Murders meets The Great British Bake Off in this foodie delight with murder at its heart.

Hampden Green has been quiet for months, allowing Ben Hunter to concentrate on running The Old Forge Café. That is until celebrity chef Justin McCleish announces he is opening a pop-up restaurant at the local opera festival and wants Ben to help out.

Ben couldn't be more flattered, until he discovers he hasn't been hired for his cooking abilities… Justin is being blackmailed and needs help to crack the case. That is, until extortion turns deadly!

Now Ben must do whatever it takes to find the killer before they strike again…
---

We'll need a cover story,' I said. Justin was still comfortably perched on the potato sack looking overly pleased with the way this conversation had gone.

He smiled. 'I was thinking that I would tell them I'm doing a thing on British pub and restaurant cooking and you would be my helper, as someone who is used to relatively simple menus.'

'What, to keep you grounded, no foams or emulsions …'

'Exactly. And you need to understand how I work, so you'll be working with my chefs,' he said.

'Will they believe that?' I asked.

Justin snorted. 'I'm the head chef. They'll believe what they're told to believe.'

'Fair enough,' I said. 'Who's going to be looking after my kitchen?'

'I'm lending you Andrea, my sous-chef. He's good.'

I nodded. The sous-chef deputises for the head chef in the kitchen, covers for them when they're on holiday or ill. If I wasn't in my kitchen, I would need someone of sous-chef ability to replace me.

'What if he's the blackmailer?' I asked.

'Well, you can see what you think of the others first and keep him in mind for later,' Justin said. 'Besides, they'll talk more freely if he's not there – he's quite a forceful character.'

And so, a couple of days later, I found myself being introduced to Justin's team.

'Hello, everybody.' Justin McCleish was all smiles as he introduced me to the assembled group. 'This is Ben Hunter, the chef I've told you about, who'll be joining our team as of today …' He turned to me, waving a proprietorial arm. 'There are other people on the books but these are my key players …'

We were in the dining room of the Old Vicarage where Justin had just finished a briefing to his kitchen team. There would be other agency chefs working alongside them, but this was the core group and therefore they made up my main suspects.

The 'key players' looked far from overjoyed at the news that I was joining them. Perhaps they hadn't read the Bucks Free Press when it had described the Old Forge Café as a welcome addition to eating in the Chilterns.

Never mind, I'd e-mail them the link. I'm sure they could hardly wait.

Introductions were made.

'This is Andrea, my sous.' Justin pointed out the gloomy chef to me. 'He'll be the one looking after your kitchen …'

As I studied his face, I hoped for my kitchen's sake that he was nicer than he looked.

Andrea shook my proffered hand with little enthusiasm. He was tall and thin with a downturned mouth like a shark, which made him look both bad-tempered and dangerous at the same time. He was very pallid in an unhealthy way, like he had never seen the light of day. Mind you, we all were.

I was then introduced to Tom, his development chef, a quiet, tough-looking guy in his mid-thirties with a hipster beard.

'Pleased to meet you.'

'Likewise.'

Tom's grip was vice-like, powerful, as we shook hands. He was wearing an Iron Man hoody to proclaim how fit he was. I was suitably impressed. I couldn't swim three miles, cycle a hundred-odd kilometres and then run a marathon, much less one after another.
---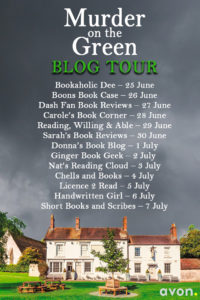 ---

HV Coombs was born in London and post university worked in TEFL for many years in the UK and abroad. With a wife working full-time in business, he re-trained as a Chef so he could combine a job with looking after his two children. He has cooked in a variety of places, hotels, Conference Centres, restaurants before becoming Sous Chef in an award-winning Gastro pub.
His interests include food, art, boxing, Tai Chi, eating out and dogs.