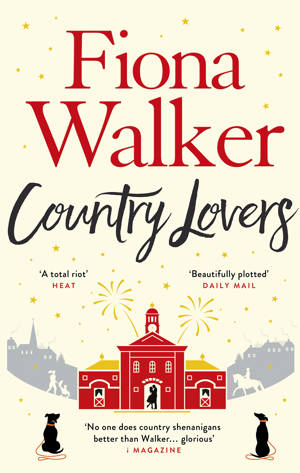 ShortBookandScribes #BlogTour #Extract from Country Lovers by Fiona Walker @fionawalkeruk @HoZ_Books
I am delighted to be sharing an extract from Country Lovers by Fiona Walker today, not least because I have read several of her books and loved them. If you like Jilly Cooper then you'll like Fiona Walker. I admit it's far too long since I read one of her books and I need to remedy that. I'm in the mood for a good romp! My thanks to Vicky Joss from Head of Zeus for the place on the tour.
---
They say you should never go back, but glamorous Ronnie Percy did just that, to the home she ran away from with her lover.

But not everyone is finding it easy to forgive and forget.

Daughter Pax, fighting for custody of her small son as her own marriage disintegrates, is furious to have to spend New Year's Eve waiting for some stranger her mother has invited to help run the family stud farm.

Even more annoyed is the staunchly loyal stud head groom, Lester. Does Ronnie think he's lost his touch with the horses? And anyway, who is this so-called Horsemaker, Luca O'Brien? Why does he seem to be running away from something? And what is the true story of his relationship with grey stallion Beck, once destined for the Olympics, now broken and unrideable, screaming his anger from the Compton Magna stables.

Passionate, sexy, gripping, laced with her trademark wisdom and humour, this is bestselling Fiona Walker at her dazzling best.
---

'Blast the blasted thing!' Ronnie waved her phone around, failing to get the thinnest wedge of a signal. She'd tried all the usual sweet spots – the top coppice, the watchtower over the furthest stable-yard arch and the gate by the walled garden – and now she'd even come up to the dust-festooned attic in the hope it might have reception, but there was nothing. Pulling her reading glasses from crown to nose, she frowned at the screen.

Her reply to Blair's text was still there with a red unsent cross beside it: Happy New Year. A bland, innocent-looking greeting to an outsider, but loaded with meaning for two on-off lovers, one of them married, the other under disapproving family scrutiny, their five-year love affair date-stamped with just such messages.

When Off, no phone calls was the unspoken rule. Calling was pressing the red button. They'd last spoken just days ago, but he'd believed that she was leaving the country then. Now Ronnie's plans had changed, the trip switch on their volatile relationship had been reset. Blair's text message was testing the circuit and picked up in a momentary patch of phone signal, it had made her morning. Now she couldn't reply in kind.

Damn this rural go slow. Her late father's refusal to allow a cellular mast on his land must have scuppered many a love affair in mobile-blackspot Compton Magna. With just one business landline and no Internet – also a legacy from the intransigent Captain Percy – the village's stud was still in the communication dark ages. Taking no notice of stallion-man Lester's proclamations that the world wide web was full of Russian spies, Ronnie had ordered the cheapest broadband deal available weeks ago. Multiple cancelled engineers' visits later, the cabinet, telegraph pole and copper wire in the lane had all been pronounced inadequate, another engineer booked for February. How could anyone hope to sell horses with no mobile signal or Internet, she wanted to wail, let alone commit adultery?

Her son-in-law, a bullish property developer, had spent much of last week's Boxing Day family get-together trying to persuade Ronnie to hire the 'smart-home nerd' who connected up the luxurious houses he and Pax renovated, installing all sorts of fibre-optic wizardry so that they were practically supercomputers with a roof. It sounded ridiculously expensive, and Ronnie could tell from Pax's fixed-on-fingernails glare that she didn't agree with the idea.

Her youngest daughter had looked thin and drawn that day, drinking too much and saying little. Although Pax smoothly denied anything was wrong, Ronnie read something into the fact she wasn't joining her in-laws in Scotland this New Year, insisting she could usefully cover the yard while her mother visited old friends, adding candidly, 'It's easier being there when you're not around.' Their relationship was butterfly-wing fragile, upsetting it likely to ripple out through the family. Of Ronnie's children, all trustees of the stud with her, only Pax supported keeping the business running; the other two wanted it sold off. The trio judged her harshly for past mistakes, and rightly so Ronnie felt. She had a lot to prove.

It was probably a good reason for keeping her nose clean with Blair. None of her children approved of their close friendship, even though the only reason the stud could pay its feed bill this winter was because he'd done her a favour and bought a lorry full of unbroken four-year-olds in the autumn. The reason he could afford to do that, they'd no doubt point out, was because he was married to a woman rich enough to pay.
---

---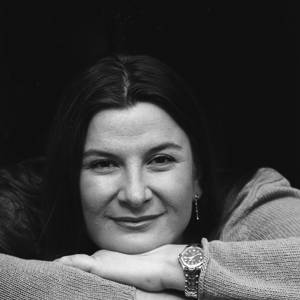 Fiona Walker is the author of eighteen novels, from tales of flat-shares and clubbing in nineties London to today's romping, rural romances set amid shires, spires and stiles. In a career spanning over two decades, she's grown up alongside her readers, never losing her wickedly well-observed take on life, lust and the British in love. She lives in Warwickshire, sharing a slice of Shakespeare Country with her partner, their two daughters and a menagerie of animals.
Website   Twitter   Facebook   Instagram
Follow Head of Zeus: