ShortBookandScribes #BlogTour #Extract from Blooms of War by Suzanne Tierney + #Giveaways!
Welcome to my stop on the blog tour for Blooms of War by Suzanne Tierney. I have an extract to share with you plus two exciting giveaways. My thanks to Rachel Gilbey from Rachel's Random Resources for the place on the tour.
---

---
In war, she fell in love.

Vera Betts shouldn't be falling in love with the enigmatic doctor she suspects of espionage. Reeling from her family's betrayal, she's faked her nursing credentials, invented a new name, and run away to the frontlines of the French battlefield. Four years into the Great War and she knows who she is and what she's meant for—to save the living and sit vigil by the dying. When the cagey-yet-earnest Dr. Nicholas Wallace arrives, so do mysterious explosions destroying hospitals. Even as Nick raises her suspicions, he lowers her defenses. He wants the war to end. Are his acts of sabotage politically motivated or a desperate attempt at peace?
​
In peace, she fell apart.

A year later, Vera is back with her oppressive family, living under her real name, and Nick is on trial for murder. Trapped in grief and guilt, she cannot speak about the past and does not believe in the future. With Nick refusing to defend himself, she ventures to London to understand why he is so willing to embrace the hangman's noose. Who is he trying to protect? What secrets does he plan to carry to his grave? And why does Nick insist upon hiding her true identity? To save the man she loves, Vera must tear open the past and confront the tragic price for peace.
Purchase Links
---

---
Blooms of War

Chapter Twelve

Wimereux, June 1918

[Unsure what Colonel Wallace's role is in the bombing of hospitals, Vera follows him into the woods at night, where she finds him contemplative, war-weary, and yet hopeful that he can end the war.]

"Truly. I have never known a creature to move like you. As if you only have two speeds. Full-tilt run and absolute stillness." He bows to me, a gallant gentleman in coattails kind of dip. "I should like to know, Miss Vera-not-Vera, do you have any other speeds?"

According to the beat of my heart, I do not. "We have no music."

"We have the moon."

His answer makes no sense. The moon does not have a bow and strings. It makes no sound that reaches the ears of mere mortals. And yet, my stiff hips loosen and sway. His right hand comes across my left shoulder, my right hand falls into his left. In his hold, in the rhythm of his box step, I am not awkward and clumsy. I am fluid, as if I were in water. A sense of ownership comes over me—my body is both my own and connected to his. Each pore is vibrant and aware of the cool night air enveloping us, the sharp scent of pine blending with the musk of earthy loam and fallen leaves. The thick callus of his finger pad against mine are a match, lighting a growing fire within me. My skin is alive, these woods and this man a sea I am diving into. Deeper and deeper. I need never break through the surface. The cinnamon warmth of his exhalation is my oxygen. Beneath this musical moon full of possibilities, I know exactly where I am.

In over my head.
---
---
Giveaway No. 1
3 Winners each win a Donation of $15 to designated winner's choice of frontline healthcare worker organization in the name of the  designated winner – for example it could be the American  Red Cross; etc. (Open INT)
*Terms and Conditions –Worldwide entries welcome. Please enter using the Rafflecopter box below. The winner will be selected at random via Rafflecopter from all valid entries and will be notified by Twitter and/or email. If no response is received within 7 days then Rachel's Random Resources reserves the right to select an alternative winner. Open to all entrants aged 18 or over. Any personal data given as part of the competition entry is used for this purpose only and will not be shared with third parties, with the exception of the winners' information. This will passed to the giveaway organiser and used only for fulfilment of the prize, after which time Rachel's Random Resources will delete the data. I am not responsible for despatch or delivery of the prize.
---
Giveaway No. 2
Blooms of War Package – this is a mail package that would include:
(a) Printout of the Blooms of War Newspaper
(b) Handmade felt poppy
(c) WWI Red Cross sticker
(d) Blooms of War bookmark
Open to all countries.
---

---
---
---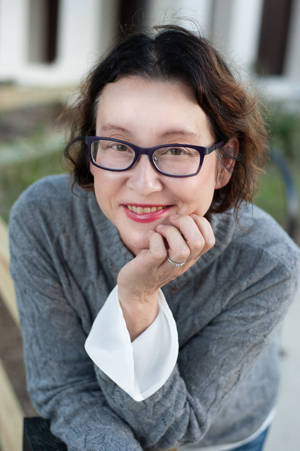 Writer of lush, historical happily-ever-after tales, Suzanne Tierney believes in true love. But she takes delicious pleasure in making her characters fight, flutter, and find their way to each other. Her books have won numerous awards and she has twice been a Golden Heart Finalist® with the Romance Writers of America.
Suzanne grew up in Oregon, adulted in the San Francisco Bay Area, and somehow ended up in Florida, where she is very much a cold-water fish learning to navigate humid, salty seas. She loves chatting with readers.