ShortBookandScribes – #BlogTour #Extract from A Vicarage Wedding by Kate Hewitt @katehewitt1 @NeverlandBT
Welcome to my stop on the blog tour for A Vicarage Wedding by Kate Hewitt. I have a lovely extract to share with you today along with a chance to win a copy of Kate's previous book, A Vicarage Reunion. I'd like to thank Jenny Marston from Neverland Blog Tours for the place on the tour.
Rachel Holley has always dreamed of a wedding—the white dress, the fairy tale, and of course, the happily-ever-after. But when her fiancé breaks it off the night before, claiming she doesn't love him, Rachel's fairy tale ends in ashes.

Homeless, hopeless, and feeling like her life has been completely derailed, Rachel must start over in all sorts of ways—and hold her head up high in the fishbowl of her tiny village. The last person she expects to become a friend is Sam West, the taciturn owner of The Bell, Thornthwaite's rougher pub, and a little rough around the edges of himself.

But as Rachel gets to know Sam, and sees him caring for his orphaned nephew, she finds herself drawn to this enigmatic man. Nothing about Sam is what Rachel expected in a life partner, and yet she can't deny their increasing closeness. But can love flourish on the rebound? And will there be a vicarage wedding after all?
---

She closed her eyes, breathing in the sweet smell of lavender and honeysuckle, before throwing off the silky duvet and rising from bed. Esther was already awake, showered and dressed, by the looks of the open suitcase and the towel hanging on the bathroom door's rail.

Rachel reached for one of the hotel's complimentary dressing gowns, made of a thick white terrycloth as soft as velvet. She found Esther sitting outside on the private terrace, spreading jam on a croissant.

"This place is amazing. They just delivered breakfast at ten, without me even asking."

"It's past ten?" Rachel squinted in the bright, Technicolor sunshine; from their terrace, she could just glimpse the hotel's pool, the placid aquamarine water shimmering with sunlight.

"Yes, I didn't want to wake you, because you seemed absolutely knackered."

"Did you sleep all right?" Rachel asked as she sat opposite Esther on a delicate wrought-iron chair.

Esther poured her some hot, fragrant coffee and pushed a little pitcher of foamed milk across the table. "As well as can be expected, considering how much you kick. Dan had a lucky escape." She grimaced quickly. "Sorry. Too soon for jokes?"

"Definitely." Rachel busied herself making her coffee milky and sweet, her hair thankfully falling forward to hide her expression, which she couldn't quite trust or judge.

"I won't mention him again, promise. So, we've got the massages booked in an hour, and according to the itinerary left in the room, there's a walking tour of the old town of Aix booked for this afternoon—apparently we don't want to miss Les Cours Mirabeau, or the birthplace of Cézanne."

"Right."

"And then tonight we have a reservation for the tasting menu at a Michelin-starred restaurant." Esther raised her eyebrows. "Did you plan all this or did the hotel?"

"I did." Rachel took a sip of coffee, avoiding her sister's gaze. "It was meant to be my honeymoon, you know."

"I know. I'm impressed. Will and I never had a honeymoon, so I'm glad to finally get one in, even if he's not here. Rather appropriate, considering—sorry." She shook her head. "I really must stop that."

"Yes," Rachel agreed. "You really must."

Yet as low as she felt, it was hard to stay down in the dumps when she was sitting on a lovely little terrace, sipping delicious coffee, in the south of France. Everything was perfect—from the rich, slightly bitter coffee, to the sweet strawberry jam on her flaky, golden croissant, to the honeysuckle-scented air and the sunlight pouring over everything like golden syrup. Despite herself, Rachel started to relax.

She continued to relax as they went for their massages at the hotel's luxury spa; it was impossible to tense up when a very competent Swedish masseuse was digging deep into her stressed and knotted muscles. Rachel came out feeling as if she'd been melted like butter.

They spent an hour lounging by the pool, and Esther ordered sandwiches from the pool bar for lunch, before they headed upstairs to change for their walking tour.

Thankfully, Esther had not felt the need to make much conversation, and Rachel was content simply to be and let herself be pampered by all the luxurious treats she'd planned several months ago, when she and Dan had decided on the south of France for their honeymoon.

It was good of him, she acknowledged in a rare moment of empathy, to have forsaken his place on this trip, although perhaps he really hadn't wanted to go. Perhaps he'd never wanted any of the things she had. She felt as if she had to question everything now, and it was an awful feeling, like dangling in mid-air, the solid ground she'd assumed had been right under her feet now miles below.

She wondered how Esther had handled the conversation with Dan about the honeymoon, and then decided not to ask. She wasn't ready for grim details yet.

The old town of Aix was lovely, with a wide, pedestrian thoroughfare lined with elegant mansions with wrought-iron railings that dripped with brightly coloured bougainvillea, interspersed with upscale boutiques and outdoor cafés where tourists and locals alike lounged, sipping their lattes and reading newspapers or simply watching the world stroll by.

By the time they got back to the hotel Rachel's feet were aching and she was tired but a little bit happy—strangely so. Everything was so beautiful, and it felt good, after weeks of frantic stress, to relax. All she had to do was not think and she could enjoy all this week had to offer. Hopefully.

But of course it couldn't last. Over dinner that night, both wearing their nicest sundresses, sipping wine, Esther started at it again.

"So why do you think Dan called it off, really?"

"Esther." Rachel put down the tasting menu of ten courses she'd been perusing. "I thought we weren't going to talk about this? Too soon, remember?"

"But don't you want to know?"

"Not really. Not yet."

"I would, if I were you."

"Well, you're not me, are you?" Rachel answered with some asperity. "And, in any case, you stuck your head well in the sand when it was your marriage that was at risk. Didn't want to talk about it to anyone, didn't even want to think about it yourself. So please don't push me, okay?"

Esther looked abashed. "You're right, you're right. Sorry."

Rachel wondered how long it would be before her sister couldn't keep herself from asking another prying question. Five minutes? Ten?

Amazingly, Esther controlled herself the whole meal, making sure only to talk about innocuous subjects—food, wine, France. She touched briefly on family—Anna and Simon, and when they might get engaged, before discreetly skimming away from that potentially fraught subject, although Rachel didn't actually mind thinking about Anna and Simon and their undoubtedly forthcoming engagement; she wanted Anna to be happy. Someone should be, at any rate.

Tonight, however, Rachel focused on enjoying the food and drink, as well as the lovely ambiance of the restaurant, all shadowy candlelight and murmuring customers.

She kept up the mind-blanking enjoyment for the next few days, going from beauty treatment to leisure activity to decadent meal and back again, spending time in between lounging by the pool, supplied by Esther with a series of frothy blockbusters to read that did a very good job of keeping her thoughts otherwise engaged.

And while Esther was as good as her word, keeping silent about Rachel's marital woes—or lack of them, really—as the week wound to a close reality began its inevitable, relentless intrusion.
---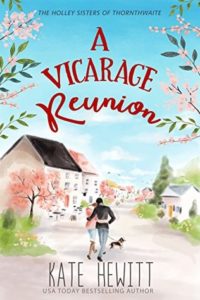 ---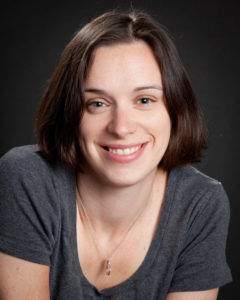 Kate is the USA Today-bsetselling author of many books of women's fiction and romance. Her latest releases are A Mother's Goodbye and A Vicarage Wedding. Under the name Katharine Swartz, she is the author of the Tales from Goswell books, a series of time-slip novels set in the village of Goswell.
She likes to read women's fiction, mystery and thrillers, and historical novels. She particularly enjoys reading about well-drawn characters and avoids high-concept plots.
Having lived in both New York City and a tiny village on the windswept northwest coast of England, she now resides in a market town in Wales with her husband, five children, and an overly affectionate Golden Retriever.