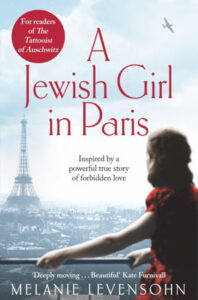 ShortBookandScribes #BlogTour #Extract from A Jewish Girl in Paris by Melanie Levensohn
It's my stop on the blog tour for A Jewish Girl in Paris by Melanie Levensohn and I'm sharing an extract with you today, on paperback publication day. My thanks to Rebecca Mortimer from edpr for the place on the tour and the copy of the book.
---

---
Paris, 1940, a city under German occupation. A young Jewish girl, Judith, meets a young man, the son of a wealthy banker and Nazi sympathizer – his family will never approve of the girl he has fallen in love with. As the Germans impose more and more restrictions on Jewish Parisians, the couple secretly plan to flee the country. But before they can make their escape, Judith disappears . . .

Montréal, 1982. Shortly before his death, Lica Grunberg confesses to his daughter, that she has an older half-sister, Judith. Lica escaped the Nazis but lost all contact with his first-born daughter. His daughter promises to find the sister she never knew. The search languishes for years, until Jacobina is spurred on by her young friend Béatrice.

Soon the two women discover a dark family secret, stretching over two continents and six decades, that will change their lives forever . . .

Adapted from a translation by Jamie Lee Searle, A Jewish Girl in Paris is a historical novel for fans of The Tattooist of Auschwitz.
---

---
Lica was staring at the Eiffel Tower again. 'Paris . . .'  he said, 'that's where everything began.'

Jacobina looked up in surprise. She wanted to ask him what this was about. But then she decided to stay silent and wait. Perhaps he would tell her soon enough.

'Claire,' he whispered, 'beautiful Claire . . . I loved her.' He sighed and wiped his eyes. 'Then the baby. It came too soon. Such a tiny thing.'

'Who are you talking about?'

'The midwife thought she wouldn't make it.' He paused and swallowed. 'But Judith  . . . she survived.' Then he turned to Jacobina and looked her straight in the eyes for the first time. 'Your half-sister.'

Jacobina looked at him in confusion. He was hallucinating. The medication. She would have to call the doctor.

Lica frowned. His gaze wandered back to the Eiffel Tower. 'Claire and I got divorced,' he said hoarsely. 'I went back to Romania but I promised to write to Judith. To visit her. Send money. After that, I met your mother.'

Jacobina's breath caught in her throat. She felt a sudden flush of heat rushing through her body. Was it the warmth of the room that was suffocating her, or his words?

'Then came Hitler, and later the war.' Lica paused. 'The foolish Romanians joined the Nazis. They wanted to wipe us out. First, they came for Uncle Philip, then me.' For a while, he didn't say a word. As though he needed to summon all his strength to utter the last part of his confession. 'I  . . . I lost contact with Judith. I never saw her again.'

Jacobina's stomach cramped, pain squeezed her head. Her gaze followed the black marks that the rollers of the beds had left on the floor. In the corner next to the window, small balls of dust had formed. Hadn't the floor just been cleaned? Or had she simply imagined all of that, just like her belief that she knew her father? The church bell sounded again, hammering in Jacobina's ears. This man lay there before her, old and deathly pale, and was spending his last hours thinking about a woman he had once loved and a child he had kept a secret for decades. Life was one big lie.
A Jewish Girl in Paris by Melanie Levensohn published on 16th March by Pan Macmillan, in paperback, priced £9.99.
---
---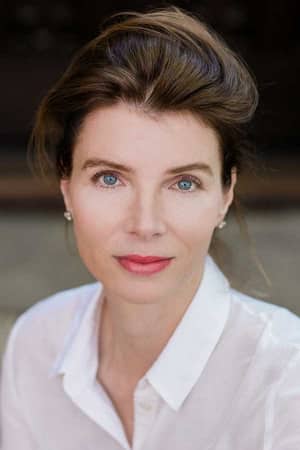 A German and U.S. national, Melanie Levensohn studied literature and international relations in France and Chile. She earned her master's degree from Sciences Po in Paris. Later she became a spokesperson for the World Health Organization in Geneva, Switzerland, reporting from humanitarian crises around the world. From 2006-2013 Melanie worked as a communications expert at the World Bank in Washington, D.C., managing corporate external relations for the Caribbean region. When she got married, she joined her husband in the Napa Valley, California, where they created an award-winning estate wine over ten years. In 2021, they moved back to Geneva. A Jewish Girl In Paris is a compelling novel about forbidden love, inspired by true events and set against the backdrop of the Second World War.