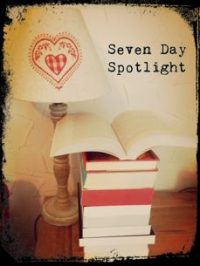 Seven Day Spotlight – week ending 29/01/17
This week I have reviewed the very unique, clever and dark Behind Her Eyes by Sarah Pinborough. I also had a lovely guest feature from Ruth Hogan, talking about the inspiration for her gorgeous book, The Keeper of Lost Things.
Not quite as many acquisitions this week:
Review books
All Our Wrong Todays by Elan Mastai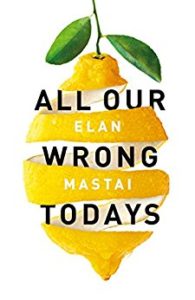 So, the thing is, I come from the world we were supposed to have.

That means nothing to you, obviously, because you live here, in the crappy world we do have.

But it never should've turned out like this. And it's all my fault – well, me and to a lesser extent my father.

And, yeah, I guess a little bit Penelope.

In both worlds, she's the love of my life. But only a single version of her can exist.

I have one impossible chance to fix history's greatest mistake and save this broken world.

Except it means saving one Penelope and losing the other forever – and I have absolutely no idea which to choose . . .
Where the Wild Cherries Grow by Laura Madeleine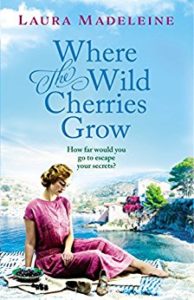 I closed my eyes as I tried to pick apart every flavour, because nothing had ever tasted so good before.It was love and it could not be hidden.

It is 1919 and the end of the war has not brought peace for Emeline Vane. Lost in grief, she is suddenly alone at the heart of a depleted family. She can no longer cope. And just as everything seems to be slipping beyond her control, in a moment of desperation, she boards a train and runs away.

Fifty years later, a young solicitor on his first case finds Emeline's diary. Bill Perch is eager to prove himself but what he finds in the tattered pages of neat script goes against everything he has been told. He begins to trace a story of love and betrayal that will send him on a journey to discover the truth. What really happened to Emeline all those years ago?
When she was good, she was very, very good. When she was bad, she was deadly.

Rhiannon is your average girl next door, settled with her boyfriend and little dog…but she's got a killer secret.

Although her childhood was haunted by a famous crime, Rhinannon's life is normal now that her celebrity has dwindled. By day her job as an editorial assistant is demeaning and unsatisfying. By evening she dutifully listens to her friend's plans for marriage and babies whilst secretly making a list.

A kill list.

From the man on the Lidl checkout who always mishandles her apples, to the driver who cuts her off on her way to work, to the people who have got it coming, Rhiannon's ready to get her revenge.

Because the girl everyone overlooks might be able to get away with murder…
Erotic Stories for Punjabi Widows by Balli Kaur Jaswal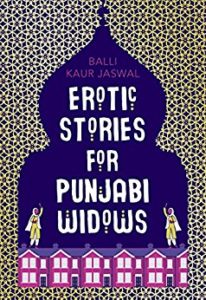 Every woman has a secret life…

When Nikki takes a creative writing job at her local temple, with visions of emancipating the women of the community she left behind as a self-important teenager, she's shocked to discover a group of barely literate women who have no interest in her ideals.

Yet to her surprise, the white dupatta of the widow hides more than just their modesty – these are women who have spent their lives in the shadows of fathers, brothers and husbands; being dutiful, raising children and going to temple, but whose inner lives are as rich and fruitful as their untold stories. But as they begin to open up to each other about womanhood, sexuality, and the dark secrets within the community, Nikki realises that the illicit nature of the class may place them all in danger.

East meets west and tradition clashes with modernity in a thought-provoking cross-cultural novel that might make you look again at the women in your life…
See What I Have Done by Sarah Schmidt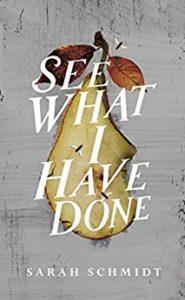 When her father and step-mother are found brutally murdered on a summer morning in 1892, Lizzie Borden – thirty two years old and still living at home – immediately becomes a suspect. But after a notorious trial, she is found innocent, and no one is ever convicted of the crime.

Meanwhile, others in the claustrophobic Borden household have their own motives and their own stories to tell: Lizzie's unmarried older sister, a put-upon Irish housemaid, and a boy hired by Lizzie's uncle to take care of a problem.

This unforgettable debut makes you question the truth behind one of the great unsolved mysteries, as well as exploring power, violence and the harsh realities of being a woman in late nineteenth century America.
Neil, a disillusioned art student, wakes to find himself drifting down a canal on a raft, accompanied by a small fluffy dog, to the sound of his girlfriend's piano being played by a stranger.

Through the fog of his hangover, he tries to piece together the events of the night before which brought him to this curious and unexpected situation, and to work out what on earth to do next.

The current is carrying him swiftly on towards the capital, where Kim, the piano's owner, has recently started a new life.

As Neil's journey continues, and whilst trying to conjure the courage to win Kim back, his story captures the hearts and imaginations of the country as locals in the towns he passes and national media alike follow this unlikely hero on his equally unlikely adventure.

How will these extraordinary circumstances challenge and change a man whose life has been stuck in first gear, and who now needs to decide how far he will go for the woman he loves?

The current is swift, and there's no turning back…
Dead Over Heels by Theresa Braun – a short story
Veronica's first date with Sebastian not only stirs up a powerful attraction, but also a series of supernatural events that will tear them apart.

After countless hours of dead end online dating, Veronica meets up with Sebastian at a reportedly haunted restaurant, since he knows she has a fascination with the paranormal. While enjoying their meals and each other's company, they share a shocking supernatural experience. Their romantic connection is overshadowed by the ghosts of their own pasts that threaten to destroy their budding relationship. Veronica decides she must return to the restaurant to face her past and dig up more answers. Unfortunately, she realizes she must go back, this time with a reluctant Sebastian. In the end, they join forces against the evil that stands between them, but will they make it out alive?
A Kindle bargain and one from my wish list:
The Little Paris Bookshop by Nina George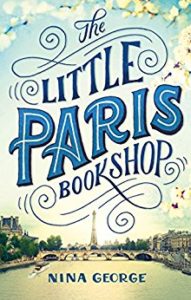 On a beautifully restored barge on the Seine, Jean Perdu runs a bookshop; or rather a 'literary apothecary', for this bookseller possesses a rare gift for sensing which books will soothe the troubled souls of his customers.

The only person he is unable to cure, it seems, is himself. He has nursed a broken heart ever since the night, twenty-one years ago, when the love of his life fled Paris, leaving behind a handwritten letter that he has never dared read. His memories and his love have been gathering dust – until now. The arrival of an enigmatic new neighbour in his eccentric apartment building on Rue Montagnard inspires Jean to unlock his heart, unmoor the floating bookshop and set off for Provence, in search of the past and his beloved.
And another Kindle bargain and the first in a crime series: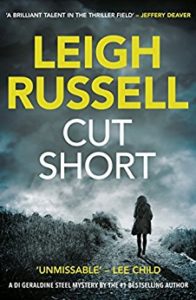 When DI Geraldine Steel relocates to the quiet rural town of Woolsmarsh, she expects to find her new home to be somewhere where nothing much ever happens; a space where she can battle her demons in private. But when she finds herself pitted against a twisted killer preying on local young women she quickly discovers how wrong she is…

By day, the park is a place for children's games, for people walking their dogs or taking a short cut to avoid the streets. But in the shadows a predator prowls, hunting for a fresh victim. When an unwitting bystander comes forward as a witness she quickly becomes the next object of his murderous obsessions. . .

DI Geraldine Steel is locked into a race against time, determined to find the killer before they discover yet another corpse. But can she save the lives of the town's young women – or will Geraldine herself become the killer's ultimate trophy?
Anybody read any of these or fancy reading them?