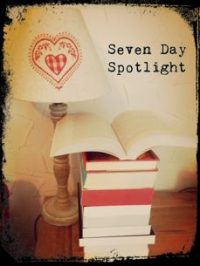 Seven Day Spotlight – week ending 20/11/16
This week I finished and reviewed the excellent psychological thriller that is My Sister's Bones by Nuala Ellwood.  I also finished Phoebe Smith's Private Blog by Lynda Renham, which is such a funny book.  Review coming up very soon, along with a piece from the author herself about her inspiration for Phoebe.
Now onto this week's acquisitions.  Not quite as many as other weeks which may please some of you who don't want to add to your wishlist!
From Netgalley, Relativity by Antonia Hayes
"Help," he said. "He's not breathing."

A tiny baby is rushed to hospital. Doctors suspect he was shaken by his father, who is later charged and convicted. The baby grows up in the care of his mother. Life goes on.

Twelve years later, Ethan is a singular young boy. Gifted with an innate affinity for physics and astronomy, Ethan sees the world in ways others simply can't – through a prism of light, time, stars and space.

Ethan is the centre of his mother's universe. Claire has tried to protect him from finding out what happened when he was a baby. But the older Ethan gets, the more questions he asks about his absent father.

A single handwritten letter is all it takes to set off a dramatic chain of events, pulling both parents back together again into Ethan's orbit. As the years seem to warp and bend, the past is both relived and revealed anew for each of them.

Relativity is an irresistible story about love, unbreakable bonds and irreversible acts.
A couple of books by Fiona Pearse that were free when I got them but are only £1.99 now for Kindle:
Beverly sidesteps the need to interact with co-workers by working from home. When she must venture outside, she wears earphones so no one will bother her. Social niceties are designated to her best friend and flatmate, Ella.

Beverly would be jealous of Ella's gregarious charm and high-life, if she didn't have the security of her long-term boyfriend, Roland, who spared Beverly from the dating scene and gave her a future. Beverly won't speak for herself because she has a stutter. This is how she carefully arranges her life, until Roland and Ella make plans of their own.
And Orla's Code
"If you want to get ahead, get noticed," is Orla Hanlon's motto. New to London and the first female programmer at CouperDaye, a global investment bank, she takes on a high-profile but controversial project.

With her new luxury apartment and a work-romance quietly on the side, Orla thinks she has everything under control.

Until a bug in her code causes chaos on the trading floor and Orla finds herself a scapegoat in a corporate game, fighting to save her new life in London.
Phoebe Smith's Private blog by Lynda Renham came to me directly from the author.
Fashion conscious Phoebe Smith wants only one thing: a date for the works party in six weeks' time. She embarks on a journey to find her man and keeps a private blog of all her disastrous encounters. But when her four-year-old nephew gets into her account, Phoebe's problems only just begin. With Tinder calamities, a male escort and a pork pie addiction, Phoebe tackles her biggest problem: the just too irritating Harry Bloom. Come with Phoebe on her search for the perfect man and see who will accompany her to the party in this hilarious romantic comedy novel.
Moondance by Diane Chandler was a win from The Book Magnet blog.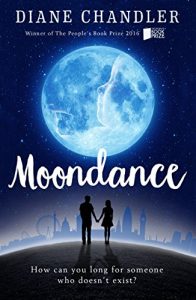 IVF could create a baby but could it also destroy a marriage?

Cat has al

ways been in control of her life. Happily married to Dom, but flying high as a political lobbyist, she dismisses his desire to start a family … until she herself is ready.

But what if it is then too late?

Complex and selfish, intelligent and open, if she is to succeed in having that elusive child, Cat must battle through gruelling fertility treatment and the emotional strain it places on her marriage. By her side, Dom, easygoing and ever the optimist, finds that he too risks being run ragged by their journey.

Both are forced to come to terms with their longing for a baby against the blitz on a relationship tested like never before.

How can you long for someone who doesn't exist?
Painkiller by N.J. Fountain was another Netgalley book
I cannot go on like this. I feel such a burden to you. You are young and can start again. You deserve that chance. By the time you read this I will be dead. Do not grieve for me, for I am now without pain.

Yours truly for ever,
Monica

Monica suffers from chronic neuropathic pain. Every second of her life is spent in agony, and she is coping with it the best she can. However, there are whole years of her life which are a blur to her.

But when she finds what appears to be her own suicide note, Monica begins to question everything. She has no memory of writing it – so who did? And if someone tried to kill her once, what's to say they won't try again…
Also from Netgalley, Girl Unknown by Karen Perry
'I think you might be my father . . .' 

When first-year student Zoë Barry walks into Professor David Connolly's office and tentatively says these words, he is left reeling. But it is the lives of his family – particularly his wife Caroline – which are turned upside down by the arrival of this stranger.

A daughter, a sister, a friend . . . an enemy?

Though no one knows quite who Zoë is, she is soon entangled in their lives. Yet her stories don't ring true and Caroline is determined to learn if the girl is the unlucky innocent she claims to be or someone with a far darker agenda.

A deadly cuckoo in the nest . . .

Because by letting Zoë in, David and Caroline aren't just leaving themselves vulnerable. They're risking the most precious thing in the world – the lives of their children . . .
And last, but not least, Dark Water by Sara Bailey, a 99p Kindle book set in Orkney.  I love books set on Scottish islands so had to have this one.
Friendship doesn't die, it waits…

When Helena returns to her childhood home in Orkney to care for her father after a heart attack, she is forced to face memories that she has spent half a lifetime running from.

Still haunted by the disappearance of her best friend, the charismatic Anastasia – who vanished during a daredevil swimming incident – Helena must navigate her way though the prisms of memory and encounter not only her ghosts but also her first love, Dylan, the only one who can help her unravel the past and find her way back to the truth of what really happened that night.
Can I tempt anybody with any of these?