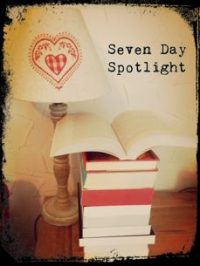 Seven Day Spotlight – week ending 11/12/16
As usual it was going quite well this week, not too many books added to the pile, until Thursday or Friday when there was a sudden influx.  This week I also reviewed the excellent Tattletale by Sarah J Naughton and had a lovely New Blog on the Block feature on the nudge-book.com website.
So what can I tempt you with this week? These are my acquisitions:
Review books
YOU HAVE SIX SECONDS TO READ THIS MESSAGE…

The body of a 15-year-old is found hours after she sends a desperate message to her friends. It looks like suicide, until a second girl disappears.

This time, the message is sent directly to the Metropolitan Police – and an officer's younger sister is missing.

DS Nasreen Cudmore and journalist Freddie Venton will stop at nothing to find her. But whoever's behind the notes is playing a deadly game of hide and seek – and the clock is ticking.

YOU HAVE 24 HOURS TO SAVE THE GIRL'S LIFE.
MAKE THEM COUNT.
The Good People by Hannah Kent – I enjoyed Burial Rites by the same author
County Kerry, Ireland, 1825.

NÓRA, bereft after the sudden death of her beloved husband, finds herself alone and caring for her young grandson Micheál. Micheál cannot speak and cannot walk and Nóra is desperate to know what is wrong with him. What happened to the healthy, happy grandson she met when her daughter was still alive?

MARY arrives in the valley to help Nóra just as the whispers are spreading: the stories of unexplained misfortunes, of illnesses, and the rumours that Micheál is a changeling child who is bringing bad luck to the valley.

NANCE's knowledge keeps her apart. To the new priest, she is a threat, but to the valley people she is a wanderer, a healer. Nance knows how to use the plants and berries of the woodland; she understands the magic in the old ways. And she might be able to help Micheál.

As these three women are drawn together in the hope of restoring Micheál, their world of folklore and belief, of ritual and stories, tightens around them. It will lead them down a dangerous path, and force them to question everything they have ever known.
My Sweet Revenge by Jane Fallon – love Jane Fallon's work
I want to make my husband fall back in love with me.

Let me explain. This isn't an exercise in 1950s wifeydom. I haven't been reading articles in old women's magazines. 'Twenty ways to keep your man'. That couldn't be further from the truth.

I want him to fall back in love with me so that when I tell him to get the hell out of my life he'll care. He won't just think, 'Oh good'.

I want it to hurt.

Paula has had Robert's back since they got together as drama students.
She gave up her dreams so he could make it.
Now he's one of the nation's most popular actors.
And Paula's just discovered he's having an affair.

She's going to remind Robert just what he's sacrificing.
And then she's going to break his heart like he broke hers.
It will be her greatest acting role ever.

Revenge is sweet.
Isn't it?
The Breakdown by B A Paris – Behind Closed Doors was one of those very rare books I couldn't put down, so I'm really looking forward to this one.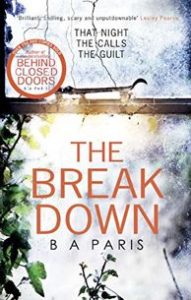 It all started that night in the woods.

Cass Anderson didn't stop to help the woman in the car, and now that woman is dead.

Ever since, silent calls have been plaguing Cass and she's sure someone is watching her every move.

It doesn't help that she's forgetting everything, too. Where she left the car, if she took her pills, the house alarm code – and whether the knife in the kitchen really had blood on it.
The Essex Serpent by Sarah Perry
London 1893. When Cora Seaborne's husband dies, she steps into her new life as a widow with as much relief as sadness: her marriage was not a happy one, and she never suited the role of society wife. Accompanied by her son Francis – a curious, obsessive boy – she leaves town for Essex, where she hopes fresh air and open space will provide the refuge they need.

When they take lodgings in Colchester, rumours reach them from further up the estuary that the mythical Essex Serpent, once said to roam the marshes claiming human lives, has returned to the coastal parish of Aldwinter. Cora, a keen amateur naturalist with no patience for religion or superstition, is immediately enthralled, convinced that what the local people think is a magical beast may be a previously undiscovered species. As she sets out on its trail, she is introduced to William Ransome, Aldwinter's vicar.

Like Cora, Will is deeply suspicious of the rumours, but he thinks they are founded on moral panic, a flight from real faith. As he tries to calm his parishioners, he and Cora strike up an intense relationship, and although they agree on absolutely nothing, they find themselves inexorably drawn together and torn apart, eventually changing each other's lives in ways entirely unexpected.

Told with exquisite grace and intelligence, this novel is most of all a celebration of love, and the many different guises it can take.
The Girl Before by J P Delaney
Jane stumbles on the rental opportunity of a lifetime: the chance to live in a beautiful ultra-minimalist house designed by an enigmatic architect, on condition she abides by a long list of exacting rules. After moving in, she discovers that a previous tenant, Emma, met a mysterious death there – and starts to wonder if her own story will be a re-run of the girl before. As twist after twist catches the reader off guard, Emma's past and Jane's present become inexorably entwined in this tense, page-turning portrayal of psychological obsession.
I Hear You Calling by Helen Line
"So, I am nine years old and in year five at school and I am a weirdo. I know I am a weirdo 'cos all the other kids at school tell me that a lot. The teachers don't call me weirdo but they do get angry with me, a lot……

Dad and Mrs Wilkes argue sometimes and they both get very angry and me and Mum sit in the middle of them watching, like at a tennis match. And then I get sent home for the rest of the day and when I go back to school it starts all over again."

Rae Simpson, Education Officer, is struggling to recover from her marriage to a control freak. Richard Banks, 9 year old student, is floundering as he tries to please both his controlling father and his Headmistress. A difficult task, as the very thing that pleases his father is the thing that most puts his school place at risk; Richard gives messages from the dead.

Whilst sceptical Rae tries to work with Richard, his overzealous father and a head teacher who thinks compromise is a dirty word, her ex-husband arrives back on the scene. As control rapidly begins to fall away from them both, Rae and Richard find themselves victims of dramatic events that unite them in a way that Rae never thought possible. And now the question is not 'Can Rae save Richard's school place?' but 'Can Rae save Richard's life?' I Hear You Calling is a fast moving story of love, loss, trust and control that will take you into areas you may never have visited before.
A win from What Shall I Read on Facebook
What Alice Knew by TA Cotterell
How far would you go to keep a secret?

Alice has a perfect life – a great job, happy kids, a wonderful husband. Until he goes missing one night; she receives a suspicious phone call; things don't quite add up.

Alice needs to know what's going on. But when she uncovers the truth she faces a brutal choice. And how can she be sure it is the truth?

Sometimes it's better not to know.
Kindle freebies
Coco Pinchard's Must-Have Toy Story by Robert Bryndza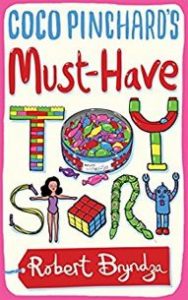 It's December 1992, and children are going crazy for the Tracy Island toy – almost as crazy as the parents! Christmas day is fast approaching and Coco Pinchard is desperately trying to track one down for her four-year-old son Rosencrantz.

Throw into the mix a horrible boss, a lazy husband, and the prospect of her in-laws arriving for the festivities, and Coco wishes she could cancel Christmas and sail off to a desert island somewhere – preferably with the gorgeous-yet-unattainable Tom from work.

But retail therapy is at hand! Coco's faithful friends Chris and Marika rally round, and even her mother-in-law Ethel tries to help in her own eccentric way.

From dodgy dealings in a motorway lay-by, to extreme shopping in Hamley's with a Sylvanian Families fanatic, to having a go at the Blue Peter make-your-own Tracy Island, Coco tries everything in the hope that Rosencrantz will open his must-have toy on Christmas morning.
Comfort and Joy by Cathy Bramley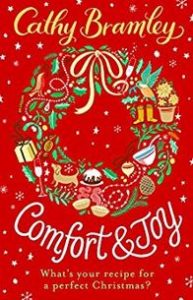 It's been a busy year for Verity Bloom at the Plumberry School of Comfort Food, but Christmas Eve is finally here. With delicious treats all wrapped up and the ingredients packed away, Verity is looking forward to a relaxing few days with her new boyfriend.

Good food, family and friends – it's a simple recipe for true comfort and joy, and all Verity's friends in the village are full of excitement about the holidays too.

But the weather has other plans in store… Relentless rain leads to a power cut that spells disaster for many of Plumberry's residents. It's starting to look like this year's celebrations could be a total washout.

With dreams of a perfect Christmas dashed, will the last of the festive cheer be swept away in the downpour? Or can the cookery school create a Christmas miracle for everyone Verity holds dear?
Kindle bargains
Scared to Death by Rachel Amphlett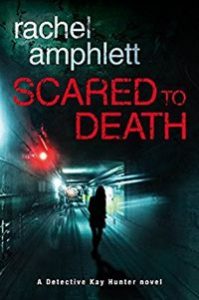 A serial killer murdering for kicks. A detective seeking revenge.

When the body of a snatched schoolgirl is found in an abandoned biosciences building, the case is first treated as a kidnapping gone wrong.

But Detective Kay Hunter isn't convinced, especially when a man is found dead with the ransom money still in his possession.

When a second schoolgirl is taken, Kay's worst fears are realised.

With her career in jeopardy and desperate to conceal a disturbing secret, Kay's hunt for the killer becomes a race against time before he claims another life.

For the killer, the game has only just begun…
The Hope That Kills by Ed James
The body of a young woman is found on the streets of East London, in the shadow of the City's gleaming towers. No ID on her, just hard-earned cash. But there is no doubting the ferocity of the attack.

DI Simon Fenchurch takes charge but, as his team tries to identify her and piece together her murder, they're faced with cruel indifference at every turn—nobody cares about yet another dead prostitute. To Fenchurch, however, she could just as easily be Chloe, his daughter still missing after ten years, whose memory still haunts his days and nights, his burning obsession having killed his marriage.

When a second body is discovered, Fenchurch must peel back the grimy layers shrouding the London sex trade, confronting his own traumatic past while racing to undo a scheme larger, more complex and more evil than anything he could possibly have imagined.
And one pre-order – The Beachside Sweet Shop by Karen Clarke – I just had to have a book about a sweet shop.
When Marnie Appleton inherited a sweet shop from her grandfather she was determined to do his legacy proud. The shop has been a much-loved feature of the little seaside town of Shipley for years, but now Marnie needs to bring it up to date, and she's recruited gorgeous new assistant Josh to help.

Marnie gets busy redecorating the shop and choosing delicious new sweets to stock, but things are never that simple: new neighbour Isobel, a fame-hungry blogger, is on a crusade against sugar, and she'll go to any lengths to secure bad publicity for Marnie's shop.

Marnie fights back with homemade sugar-free treats, but with her best friend Beth heavily pregnant, her grandmother Celia recovering from an operation, and her very recently ex-boyfriend Alex returning to Shipley with a new love, Marnie has a lot on her plate.

And then there's Josh, with whom Marnie is struggling to keep her relationship strictly professional…Will both the sweet shop and love flourish?