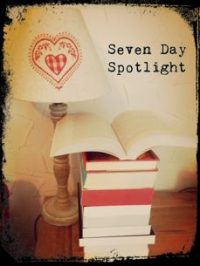 Seven Day Spotlight – week ending 05/02/17
I've only managed one review this week and it took me ages to write it, but it was for Swimming Lessons by Claire Fuller, an unusual and poignant read. I'm currently reading a 600 page book, The Heart's Invisible Furies by John Boyne, so I could be a while.
And now to acquisitions. A bit of a bumper week – aargh! I may have to lie down in a darkened room.
Review books:
Lost for Words by Stephanie Butland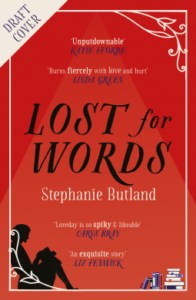 You can trust a book to keep your secret . . . Loveday Cardew prefers books to people. If you look closely, you might glimpse the first lines of the novels she loves most tattooed on her skin. But there are things she'll never show you. Fifteen years ago Loveday lost all she knew and loved in one unspeakable night. Now, she finds refuge in the unique little York bookshop where she works. Everything is about to change for Loveday. Someone knows about her past. Someone is trying to send her a message. And she can't hide any longer.
The Brazilian Husband by Rebecca Powell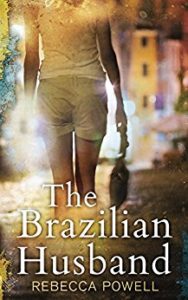 SUNSHINE, SAMBA, SECRETS AND LIES.

"…scrawled in biro, the words which had brought me here…

'Take me home'."

Determined to honor her late husband's final request, Judith and her teenage step-daughter, Rosa, set out on a journey from London to Brazil to track down his family and take his ashes home.

But when Judith's search leads her to Ricardo, a handsome but haunted human rights lawyer, she begins to unravel a web of lies surrounding her husband's past: a past which is about to come crashing into their present in the form of Rosa's real mother.

As the two women navigate their way through this vibrant country of contrasts, they find themselves struggling to salvage their own fractured relationship and put the past behind them.

The perfect blend of romance and suspense, set against the stunning backdrop of northeast Brazil, The Brazilian Husband is a story of friendship, family and finding out who we really are.

The perfect page-turner to warm up those winter nights…
Close to Me by Amanda Reynolds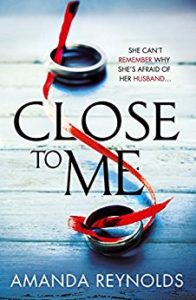 She can't remember the last year. Her husband wants to keep it that way.

When Jo Harding falls down the stairs at home, she wakes up in hospital with partial amnesia – she's lost a whole year of memories.

A lot can happen in a year. Was Jo having an affair? Lying to her family? Starting a new life?

She can't remember what she did – or what happened the night she fell.

But she's beginning to realise she might not be as good a wife and mother as she thought.
The Stolen Child by Sanjida Kay – I loved Bone by Bone by the same author.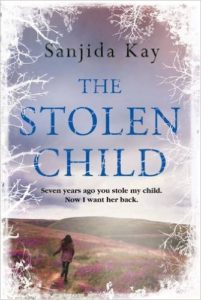 Zoe and Ollie Morley tried for years to have a baby and couldn't. They turned to adoption and their dreams came true when they were approved to adopt a little girl from birth. They named her Evie. Seven years later, the family has moved to Yorkshire and grown in number: a wonderful surprise in the form of baby Ben. As a working mum it's not easy for Zoe, but life is good. But then Evie begins to receive letters and gifts. The sender claims to be her birth father. He has been looking for his daughter. And now he is coming to take her back…
Because I Was Lonely by Hayley Mitchell
Meet Rachel. She is caught in a spiral of endless crying, dirty nappies, and sleepless nights. She fears for her sanity and the safety of her children.

She's lonely.

Meet Adam. Suffering from the pain and trauma of a terrible accident that he blames himself for, he stays at home, unable to bring himself to leave the house.

He's lonely.

So when Rachel and Adam rekindle their long lost friendship online, what starts as a little harmless flirtation, soon becomes an unhealthy obsession, and slowly the threads of their lives unravel before them.

Four lonely people . Two unhappy marriages . One dangerous, but inevitable climax.
The Little Teashop of Lost and Found by Trisha Ashley
Alice Rose is a foundling, discovered on the Yorkshire moors above Haworth as a baby. Adopted but then later rejected again by a horrid step-mother, Alice struggles to find a place where she belongs. Only baking – the scent of cinnamon and citrus and the feel of butter and flour between her fingers – brings a comforting sense of home.

So it seems natural that when she finally decides to return to Haworth, Alice turns to baking again, taking over a run-down little teashop and working to set up an afternoon tea emporium.

Luckily she soon makes friends – including a Grecian god-like neighbour – who help her both set up home and try to solve the mystery of who she is. There are one or two last twists in the dark fairytale of Alice's life to come . . . but can she find her happily ever after?
The Binding Song by Elodie Harper
A chilling debut for fans of Mo Hayder and Sharon Bolton, THE BINDING SONG takes you on a trip to Halvergate Prison. If you're lucky, you'll get to leave…

Dr Janet Palmer is the new lead psychologist at HMP Halvergate in a remote, bleak area of Norfolk. At first, she was excited by the promotion. Then she starts to see how many secrets are hiding behind the high walls.

A string of inmates have committed suicide, leaving no reasons why, and her predecessor has disappeared – along with his notes. The staff are hostile, the threat of violence is ever-present, and there are rumours of an eyeless woman stalking the corridors, punishing the inmates for their sins.

Janet is determined to find out what is really going on. But the longer she stays and the deeper she digs, the more uncertain she feels.

Halvergate is haunted by something. But it may be a terror worse than ghosts…
Spring Beginnings (Millie Vanilla's Cupcake Cafe, Book 1) by Georgia Hill
Millie's working all hours to make her seaside café a success, so when a rival multi-national café chain opens its latest branch just around the corner, stealing away her customers, it means WAR!

Millie's remaining loyal customers step up – and a new arrival in town, the gorgeous, enigmatic Jed Henville, is also keen on helping Millie solve her business crisis. But it's only after Jed sweeps her off her feet that Millie suddenly realises how little she knows about him…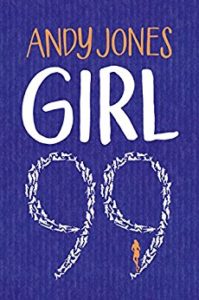 When Tom's girlfriend walks out on him the day before Christmas, he feels humiliated but not necessarily heartbroken. Sadie wasn't, after all, The One. If we're being precise, she was number eighty-five.

And so, for reasons that are only mostly wrong, Tom embarks on a mission to bring his number of encounters up to a nice neat one hundred.

Over the course of his quest he sleeps with a colleague, a colleague of a friend, a friend of a friend, a friend of a friend's wife, the estate agent selling his flat and several more besides.

Everything is going, if not well, then at least according to plan…and then Tom meets Verity. Whether she's The One remains to be seen, but she's certainly more than just another number.
Child Taken by Darren Young – This one isn't out until May and hasn't got a cover yet.
How could such a thing happen?

But it did happen.

I wasn't one of the others, observing.

It happened to me.

One hot summer's day, two-year-old Jessica Preston disappears from the beach. The police are convinced she drowned, but Sandra Preston won't give up hope that her daughter is still alive.

How can she?

Twenty years later, another child goes missing, and Sandra is approached by a young journalist who raises questions about what really happened to Jessica Preston all those years ago. But when the journalist discovers someone with an explosive secret, it threatens not only to reveal what's been covered up for so long, but puts both their lives in danger.
Kindle bargains (at the time when I bought them):
A Traveler's Guide to Belonging by Rachel Devenish Ford
Timothy keeps getting rice in his baby's hair. 

India is overwhelming even if you aren't 24 years old and a newly widowed father, and Timothy isn't sure that he or his son will survive without a mother in the picture. He begins a journey through India with his baby, searching for a home in the new landscape of fatherhood, and a way back into life.
A CITY IN FLAMES
London, 1666. As the Great Fire consumes everything in its path, the body of a man is found in the ruins of St Paul's Cathedral – stabbed in the neck, thumbs tied behind his back.

A WOMAN ON THE RUN
The son of a traitor, James Marwood is forced to hunt the killer through the city's devastated streets. There he encounters a determined young woman, who will stop at nothing to secure her freedom.

A KILLER SEEKING REVENGE
When a second murder victim is discovered in the Fleet Ditch, Marwood is drawn into the political and religious intrigue of Westminster – and across the path of a killer with nothing to lose…
And some of the Quick Reads – all 99p for Kindle or £1 in paperback:
Looking for Captain Poldark by Rowan Coleman
Four strangers, united by their shared love of POLDARK, come together on a trip to Cornwall in search of their hero…

Lisa has sworn off love and relationships after a really bad experience, but lately she's been tempted to take a chance on a more exciting life. First she meets other fans of the TV show Poldark online. Then she proposes a very special road trip to Cornwall, in search of where their favourite show is being filmed.

But can four strangers find friendship, as well as a certain sexy hunk on their trip south?
Dead Simple by eight bestselling authors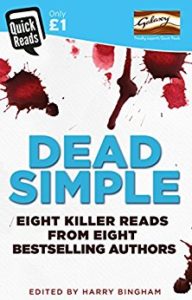 A woman reports a crime to the police, with unexpected results
The grieving widow who finds that she's about to lose more than just her husband
When a man attempts the perfect murder, it's not quite as easy as he thinks
Two men in prison play a deadly game of Scrabble
A young woman tries to trick an old man and gets more than she bargained for
Sometimes crimes are solved in ways you can't explain
A murderer about to be hanged finds that's not the worst thing that can happen
You never know who's going to turn up at your door

Original stories from Mark Billingham, Clare Mackintosh, James Oswald, Jane Casey, Angela Marsons, Harry Bingham, Antonia Hodgson and CL Taylor – specially written for Quick Reads.
The Other Side of You by Amanda Craig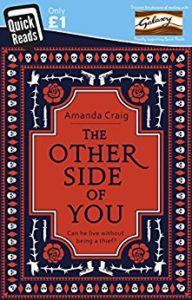 Will must run, or die. He's seen a murder, and the gang on his estate are after him.

Hurt, hungry and afraid, he comes to an abandoned house in a different part of the city. Behind its high fences is a place of safety. Here, he can hide like a wounded beast. He can find food, and healing – and learn how to do more than survive.

But when Will meets Padma, he must choose between his good side and his bad one. For the gang he left behind is still there. How can he live without becoming a killer? How can he love without being a thief?
A Very Distant Shore by Jenny Colgan
Wanted: doctor for small island. Must like boats, the seaside and having no hope of keeping a secret…

Lorna lives on the tiny Scottish island of Mure, a peaceful place where everyone helps their neighbour. But the local GP is retiring, and nobody wants his job. Mure is too small and too remote.

Far away, in a crowded camp, Saif is treating a little boy with a badly-cut hand. Saif is a refugee, but he's also a doctor: exactly what Mure needs.

Saif is welcome in Mure, but can he forget his past? Over one summer, Saif will find a place to call home, and Lorna's life will change forever.
If you've made it to the bottom of this list I would love to know if there are any books that you fancy reading or that you have already read.