Seven Day Spotlight – w/e 19/08/17
I don't know if anybody noticed my blog was quiet this past week or even remotely missed my posts but we've been on holiday in Cumbria so my blog was on holiday too. We visited the World of Beatrix Potter and watched the wonderful Where's Peter Rabbit theatre show which was just brilliant. We also went to the Ravenglass & Eskdale Railway which went down well with our 3 year old train mad little boy.
Despite being on holiday I still managed to acquire a few books so here they are:
House of Spines by Michael J. Malone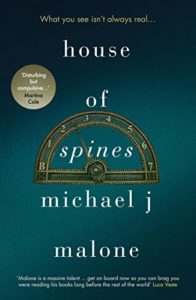 Ran McGhie's world has been turned upside down. A young, lonely and frustrated writer, and suffering from mental-health problems, he discovers that his long-dead mother was related to one of Glasgow's oldest merchant families. Not only that, but Ran has inherited Newton Hall, a vast mansion that belonged to his great-uncle, who appears to have been watching from afar as his estranged great-nephew has grown up. Entering his new-found home, he finds that Great-Uncle Fitzpatrick has turned it into a temple to the written word – the perfect place for poet Ran. But everything is not as it seems. As he explores the Hall's endless corridors, Ran's grasp on reality appears to be loosening. And then he comes across an ancient lift; and in that lift a mirror. And in the mirror … the reflection of a woman … A terrifying psychological thriller with more than a hint of the Gothic, House of Spines is a love letter to the power of books, and an exploration of how lust and betrayal can be deadly…
The Summer Guest by Emma Hannigan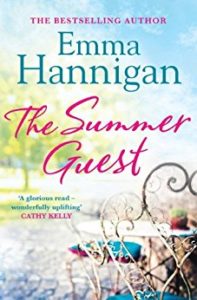 A little magic is about to come to sleepy Caracove Bay…

Lexie and her husband Sam have spent years lovingly restoring No. 3 Cashel Square to its former glory. So imagine Lexie's delight when a stranger knocks on the door, asking to see the house she was born in over sixty years ago.

Kathleen is visiting from America, longing to see her childhood home… and longing for distraction from the grief of losing her husband.

And as Lexie and Sam battle over whether or not to have a baby and Kathleen struggles with her loss, the two women realise their unexpected friendship will touch them in ways neither could have imagined.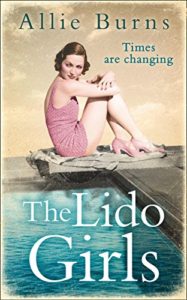 Change is in the air…

It's the summer of 1935 and holidaymakers are flocking to St Darlstone's magnificent lido beside the sea!

With little hope of finding a husband, no-nonsense Natalie lives for teaching, until she finds herself out of a job courtesy of her best friend Delphi. But if she can team up with Delphi to bring her rigorous physical fitness programme to the people of St Darlstone, maybe there's a chance she can start again and help her friend to follow her dreams too?

So Natalie takes on the Lido Girls. But, with Delphi's handsome brother, Jack, on the scene, and Delphi's desperate struggle to defy her overbearing parents, Natalie must find the courage to face up to her own fears, and realise what she truly wants in life…

Set against the backdrop of the pioneering keep fit movement; this is a feel-good celebration of friendship and what's possible when you follow your heart.
The Light We Lost by Jill Santopolo
Two people. One choice. What if?

Every love story has a beginning…

11th September 2001. Lucy and Gabe meet in New York on a day that will change their lives – and the world – forever. As the city burns behind them, they kiss for the very first time.

Over the next thirteen years they are torn apart, then brought back together, time and time again. It's a journey of dreams, of desires, of jealousy, of forgiveness – and above all, love.

And as Lucy is faced with a devastating choice, she wonders whether their love is a matter of destiny or chance.

…what if this is how their story ends?
District Nurse on Call by Donna Douglas
West Yorkshire, 1926. After completing her training in Steeple Street, Agnes Sheridan is looking forward to making her mark as Bowden's first district nurse, confident she can make a difference in the locals' lives.

But when Agnes arrives, she's treated with suspicion, labelled just another servant of the wealthy mine owners. The locals would much rather place their trust in the resident healer – Hannah Arkwright.

And when the General Strike throws the village into turmoil, the miners and their families face hunger and hardship, and Agnes finds her loyalties tested.

Now it's time to prove whose side she is really on and to fight for her place in the village . . .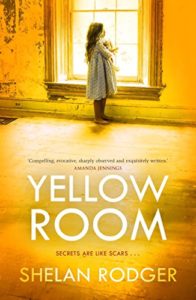 Haunted by a tragic childhood accident, Chala's whole life has been moulded by guilt and secrets. After the death of the stepfather she adored, Chala is thrown into turmoil once again. Volunteering in Kenya seems to offer an escape, and a way of re-evaluating her adult relationships, although violence and hardship simmer alongside its richness and beauty. The secrets of the Yellow Room are still with her and she can't run away forever…
The Doll House by Phoebe Morgan – I had this on Kindle pre-order but then I won a copy in a competition run by the author on Twitter.
You never know who's watching…

Corinne's life might look perfect on the outside, but after three failed IVF attempts it's her last chance to have a baby. And when she finds a tiny part of a doll house outside her flat, it feels as if it's a sign.

But as more pieces begin to turn up, Corinne realises that they are far too familiar. Someone knows about the miniature rocking horse and the little doll with its red velvet dress. Someone has been inside her house…

How does the stranger know so much about her life? How long have they been watching? And what are they waiting for…?