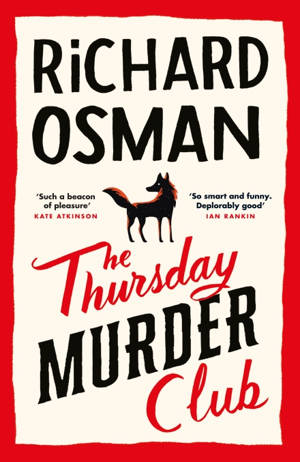 ShortBookandScribes #PublicationDay #BookReview – The Thursday Murder Club by Richard Osman #BlogTour
It's my stop on the blog tour for The Thursday Murder Club by Richard Osman. It's also publication day so congratulations are in order! I'm sharing my review of this fabulous book today. My thanks to Ellie Hudson from Viking Books for the proof copy of the book and for the place on the tour.
---

---
In a peaceful retirement village, four unlikely friends meet up once a week to investigate unsolved murders.

But when a brutal killing takes place on their very doorstep, the Thursday Murder Club find themselves in the middle of their first live case.

Elizabeth, Joyce, Ibrahim and Ron might be pushing eighty but they still have a few tricks up their sleeves.

Can our unorthodox but brilliant gang catch the killer before it's too late?
---

---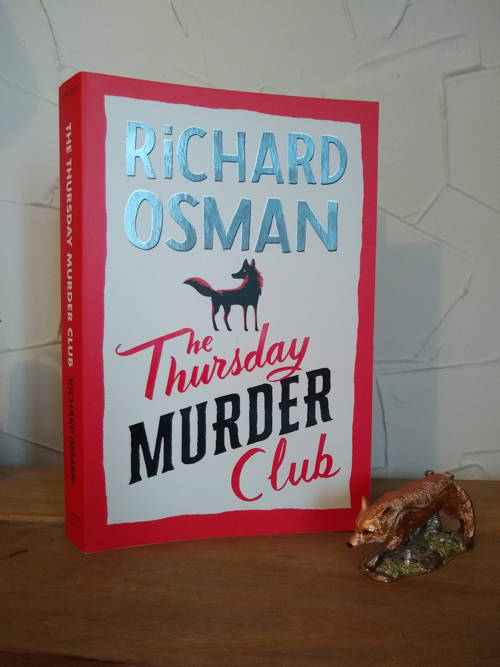 When I first heard about The Thursday Murder Club I was a teeny bit sceptical. Another celebrity turning their hand to writing a novel? But then I thought, well this is Richard Osman, an extremely intelligent and witty man. What could go wrong? Nothing as it turns out. The Thursday Murder Club is a triumphant burst onto the crime fiction scene.
I want to live at Coopers Chase. Apart from the carpets to sink your feet into, the swimming pool, the fancy restaurant, and all the other wonderful features of the retirement village, I also want to solve crimes alongside Elizabeth, Joyce, Ron and Ibrahim, aka The Thursday Murder Club. A more feisty bunch of older people you couldn't hope to come across. When a local man, who was involved with Cooper Chase, is found murdered the four of them set to working out who did it and from there it's adventures galore.
If you're currently thinking 'cosy crime' then think again. Think Miss Marple with a few pals, some dodgy-dealings, skeletons in the cupboard and a lot of cunning on the part of the unlikely crime-fighters. Add in a couple of police officers who are delightfully manipulated and tamed by them and this book is just an absolute delight.
By page 4 I had sniggered several times. There's a lot of dry humour and wry observations in this story. It's also thoughtful and sweet at times. It really has a bit of everything in there.
In short, read this book. You won't be disappointed. I'm excited to note there is more to come from The Thursday Murder Club. There's plenty of life left in our intrepid quartet yet. Count me in!
---

---
---
---
Richard Osman is an author, producer and television presenter. The Thursday Murder Club is his first novel. He is well known for TV shows including Pointless and Richard Osman's House of Games. As the creative director of Endemol UK, Richard has worked as an executive producer on numerous shows including Deal Or No Deal and 8 Out of 10 Cats. He is also a regular on panel and game shows such as Have I Got News For You, Would I Lie To You and Taskmaster.