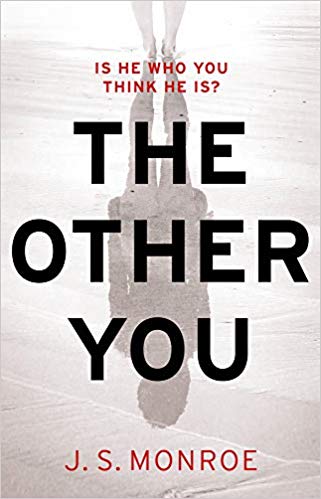 ShortBookandScribes #PublicationDay #BookReview – The Other You by J.S. Monroe @HoZ_Books
I'm so pleased to be reviewing The Other You by J.S. Monroe today. It's published today in hardback and ebook. My thanks to Laura Palmer from Head of Zeus for the proof copy of the book for review purposes.
---
Is he who you think he is?

Kate used to be good at recognising people. So good, she worked for the police, identifying criminals in crowds of thousands. But six months ago, a devastating car accident led to a brain injury. Now the woman who never forgot a face can barely recognise herself in the mirror.

At least she has Rob. Kate met him just after her accident, and he nursed her back to health in his high-tech modernist house on the Cornish coast. When she's with him, the nightmares of the accident fade, and she feels safe and loved.

Until, one day, she looks at Rob anew – and knows, with absolute certainty, that he has been replaced by an impostor. Is she right? Have her old recognition skills returned? Or is it all in her damaged mind?

This intricate, original and emotionally charged psychological thriller is perfect for fans of J.P. Delaney and Louise Candlish.
---

Oh my goodness, I found this book very difficult to put down. It's not my first by this author but in my opinion it's his best.
First of all, I loved the unusual threads of this story. Kate worked for the police as a civilian super-recogniser, part of their special unit devoted to tracking down criminals in crowds. She was able to pick out people much quicker than any computer programme. But then she had a serious car accident and now her skills are at risk. Will they return? That remains to be seen.
Alongside this is another intriguing strand, that of Kate's new boyfriend, Rob, who is absolutely terrified of meeting his doppelganger again. That's right, he's actually met him once and he's convinced that if he meets him again that will be the end of him. I do find the idea of a double being out there quite fascinating, not least because I'm often told I must have a double so I think mine is quite close!
Kate feels that sometimes Rob is not actually Rob. Maybe he's the doppelganger. Or perhaps it's just that her brain injury is affecting her judgement.
The Other You is such a fast-paced book. The chapters are nice and short which really helped to ramp up the tension and made it difficult for me to put it down. I have to say that I wouldn't recommend reading it in bed at night. It's not so much that it's a scary read, more that it opens up so many chilling possibilities and it really made me think. I love a thriller that is all about mind games and I also enjoyed the fact that there was a focus on technology too.
This is such a clever story, incredibly well-plotted and well-written. I found it absolutely gripping. It's a fairly long book at just shy of 500 pages but I was hooked from start to finish. For me this is a book that stands out in the psychological thriller genre. It's a brilliant read!
---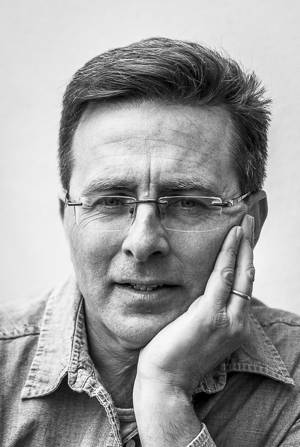 J.S. Monroe read English at Cambridge, worked as a foreign correspondent in Delhi, and was Weekend editor of the Daily Telegraph in London before becoming a full-time writer. Monroe is the author of six novels, including the international bestseller, Find Me.