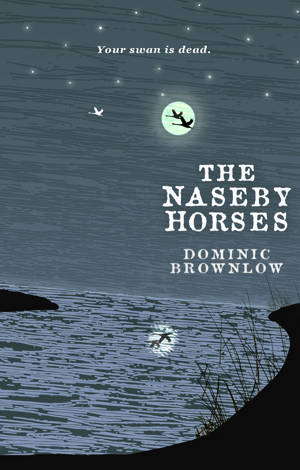 ShortBookandScribes #PublicationDay #BookReview – The Naseby Horses by Dominic Brownlow @DominicBrownlow @LouiseWalters12 @damppebbles #TheNasebyHorses #damppebblesblogtours
I'm so pleased to be reviewing The Naseby Horses by Dominic Brownlow today, publication day no less. Congratulations to Dominic and Louise Walters, his publisher. My thanks to Louise for sending me a gorgeous proof of the book and to Dominic for the handwritten extract! Also thank you to Emma Welton of damppebbles blog tours for the place on the tour.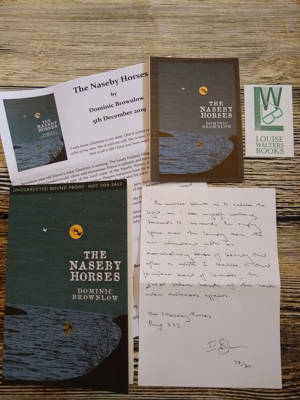 ---
Seventeen-year-old Simon's sister Charlotte is missing. The lonely Fenland village the family recently moved to from London is odd, silent, and mysterious. Simon is epileptic and his seizures are increasing in severity, but when he is told of the local curse of the Naseby Horses, he is convinced it has something to do with Charlotte's disappearance. Despite resistance from the villagers, the police, and his own family, Simon is determined to uncover the truth, and save his sister.

Under the oppressive Fenland skies and in the heat of a relentless June, Simon's bond with Charlotte is fierce, all-consuming, and unbreakable; but can he find her? And does she even want to be found?

Drawing on philosophy, science, and the natural world, The Naseby Horses is a moving exploration of the bond between a brother and his sister; of love; and of the meaning of life itself.
Published in hardcover and ebook formats by Louise Walters Book on 5th December 2019.
Signed copy through Louise Walters Books
---

The Naseby Horses is Dominic Brownlow's debut novel and judging by what I have read he has quite a career ahead of him. His writing style is lyrical, ethereal and just beautiful. Having said that, I'm not sure I completely 'got' it. I think it's a book that may benefit from a second reading as I don't think I took everything in this first time. I'd recommend taking the time to read it slowly and to immerse yourself in every description, every conversation and every direction that it takes you in.
The book begins on day three, that is the third day of Charlotte's disappearance. Her brother, Simon, our protagonist, is returning home after a severe epileptic seizure around the time she disappeared. I thought this was a really clever idea on the author's part, to throw us right into the middle like that. Simon is 17, clearly clever and suffering very badly with his condition. All the way through the story he's seeing auras and things that may or may not be there. This could well be his epilepsy or it could be that he has a hint of the supernatural about him. He and Charlotte are twins so there is that extra element, that bond between them. He's sure Charlotte must still be alive somewhere.
He's a fascinating character, with a strong interest in birds which appear over and over again in this book. He starts to discover folklore surrounding the Fenland village where he lives and the possibility of a curse which could, if you believe it, be responsible for Charlotte's disappearance. It's such an intriguing premise for a story and although I trusted Simon I also saw that his illness could make him unreliable. He can't be sure if what he saw or heard that night was real or not.
Brownlow has a talent for sumptuous and evocative descriptions. I really marvelled in his scene-setting and the way he brought the Fens to life. I didn't find to be the easiest of reads, it's quite intense and I think there's a lot lurking under the surface that perhaps that second read would draw out, but I also found it to be unique, clever and moving. A triumphant debut!
---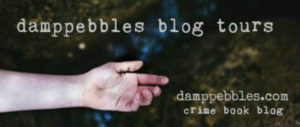 ---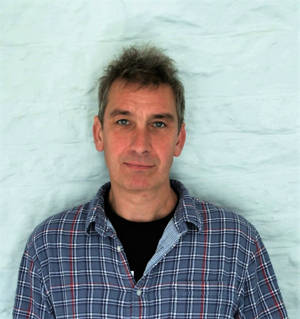 Dominic Brownlow lives near Peterborough with his two children. He lived in London and worked in the music industry as a manager before setting up his own independent label. He now enjoys life in the Fens and has an office that looks out over water. The Naseby Horses is his first novel. It was long listed for the Bath Novel Award 2016.