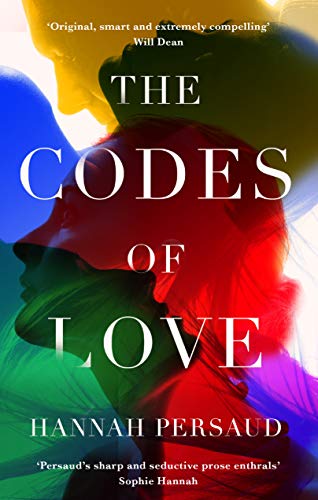 ShortBookandScribes #PublicationDay #BookReview – The Codes of Love by Hannah Persaud @MuswellPress
It's publication day for The Codes of Love by Hannah Persaud and I'm really pleased to be sharing my review with you today. Congratulations Hannah! My thanks to Muswell Press for sending me a proof copy of the book for review purposes.
---
Ryan and Emily appear to have it all, successful jobs, a beautiful house and the secret to a happy marriage. A secret that involves certain 'rules'.

Beneath the surface trouble is brewing in the shape of Ada. Whimsical, free spirted and beholden to no-one, she represents the freedom Emily s been striving for and the escape that Ryan didn t know he wanted. As they are separately (and secretly) drawn to her, things start to unravel. The rules are still the rules, to be taken seriously, not to be broken….
---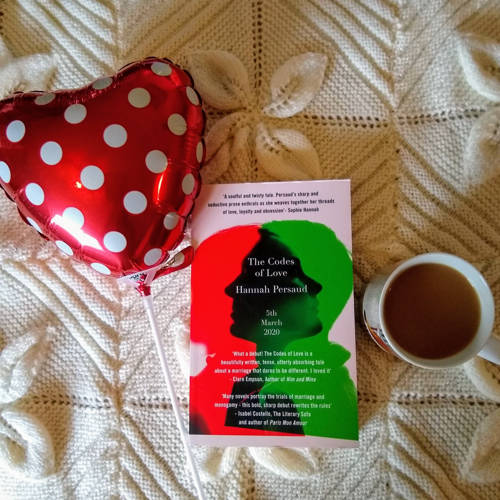 What a fabulously fascinating voyeuristic look at a marriage. I thought this was such an accomplished debut novel.
The Codes of Love are the rules of an open marriage. One of the rules marks the start of every chapter. Ryan and Emily have the open marriage, her idea not his. Ryan would prefer a conventional monogamous relationship but Emily didn't want that and he knew he would lose her if he didn't agree. They seem to have made a pretty good stab at it though and have made a good life for themselves and their two teenage sons. Until Ada comes along and bewitches them both, offering each of them something they didn't even know they wanted.
This is a twisty story and a salutary tale of being careful what you wish for. I was enthralled by the clandestine yet open nature of the relationships in this book and couldn't help feeling that despite the freedom within Ryan and Emily's marriage, it surely was all going to go wrong eventually, that one or other of them would want something different. All the way through I wondered how the tangled web would be brought to an end. When it came the ending was not quite what I was expecting but I think it worked well.
I'm trying really hard not to say too much in this review. The blurb is quite vague and I think it's important to approach the book with little prior knowledge so that it unfolds before your eyes. What I will say is that it's brilliantly observed and beautifully written. There is a certain volatility to the characters which I found nail-bitingly tense at times. A snapshot of a marriage teetering on the brink – will it be rescued or will it fall? If you're the nosy type then you'll like this intelligent and honest read. It felt like I was peering through the windows of the (very important to the plot) locations. I can't wait to see what Persaud writes next.
---

Hannah Persaud was born in Yorkshire and lived in Devon, Nepal, India and Canada before settling in Stroud in the Cotswolds where she now lives with her husband, children and dogs.
She spends much of her time freezing in a writing hut at the bottom of her garden, and writes short stories, poetry and novels. The Codes of Love is her first published novel.
In the past she has won Inktears Short Story Contest, The Fresher Writing Prize and Flash500, and has been listed & placed in numerous short story competitions including the V. S. Pritchett Short Story Prize, the Royal Academy & Pin Drop Short Story Award, Fish Short Story Prize, Magic Oxygen Literary Prize, The Brighton Prize, The Cambridge Short Story Prize and The Exeter Story Prize.
When not writing, Hannah is mainly wandering the woods with her dogs, wild swimming, running, reading, and drinking wine (not simultaneously).
Hannah is represented by Laura Macdougall of United Agents. More information about Hannah can be found on her website and she's also on Twitter.
Author bio and photo taken from Amazon