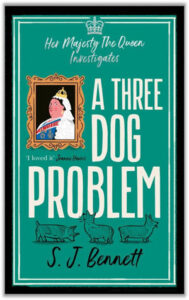 ShortBookandScribes #PublicationDay #BookReview – A Three Dog Problem by S.J. Bennett #BlogTour
It's my stop on the blog tour for A Three Dog Problem by S.J. Bennett, the second brilliant instalment in the 'Her Majesty the Queen Investigates' series. It's also publication day so huge congratulations to the author and publisher. My thanks to Zaffre for the proof copy of the book and to Tracy Fenton of Compulsive Readers for the place on the blog tour.
---

---
Queen Elizabeth II is having a royal nightmare.

A referendum divides the nation, a tumultuous election grips the United States – and the body of a staff member is found dead beside Buckingham Palace swimming pool.

Is it a tragic accident, as the police think? Or is something more sinister going on?

As Her Majesty looks for answers, her trusted assistant, Rozie, is on the trail of a treasured painting that once hung outside the Queen's bedroom.

But when Rozie receives a threatening anonymous letter, Elizabeth knows dark forces are at work – and far too close to home. After all, though the staff and public may not realise it, she is the keenest sleuth among them. Sometimes, it takes a Queen's eye to see connections where no one else can . . .
---

---
After recently reading The Windsor Knot, book one in the "Her Majesty the Queen Investigates" series, I was really keen to read book two, A Three Dog Problem. I enjoyed this second instalment just as much as the first, if not even more.
This time there seems to be more going on with what at first appears to be three separate crimes to keep the Queen and Rozie, her Assistant Private Secretary and partner in crime-fighting, busy. But as the book progressed it because clear there may be more to each crime than initially met the eye. The story begins with a body being found next to the swimming pool at Buckingham Palace and the Queen realising that one of her paintings that should be in her possession is most definitely not. Add in a spate of poison pen letters and there's a lot going on.
I loved following the Queen and Rozie once again as they investigated in their usual understated, behind the scenes, fashion. S.J. Bennett writes these tales so engagingly, portraying the Queen's sharp mind, wit and absolute diplomacy at all times. I must admit to getting a little confused as to who did what and why but there's no doubt this is a really cleverly plotted story and it's clear I would not make much of an investigator!
I found the settings absolutely fascinating to read about, with most of the action taking place this time at Buckingham Palace. I learned new information about things that I didn't even know were there and I really enjoyed the combination of fact and fiction. The author keeps it authentic at all times and the attention to detail makes these books really special.
I enjoyed A Three Dog Problem very much indeed. It's another charming and original read with a unique investigating protagonist. I'm looking forward to book three now.
---

---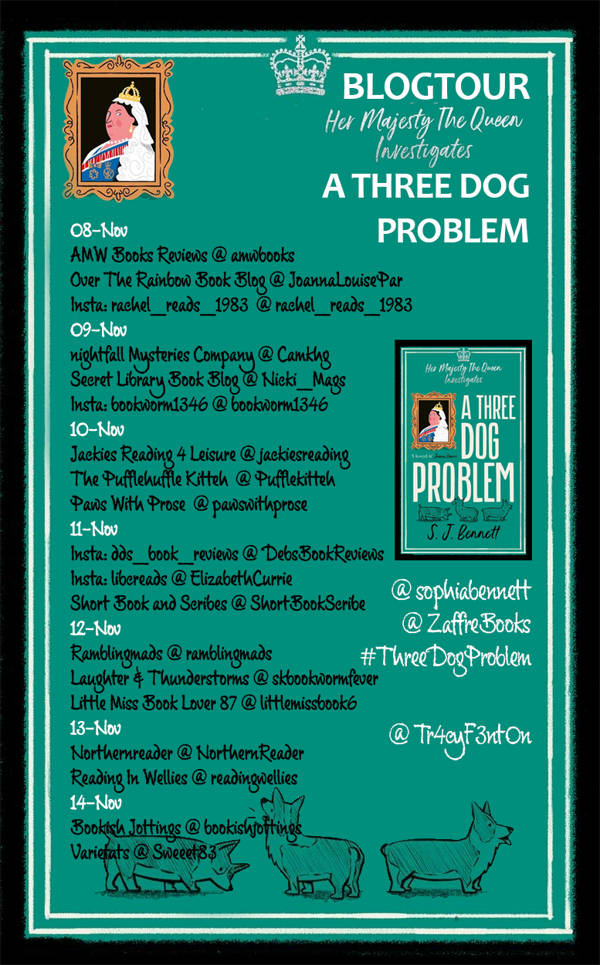 ---
---
SJ Bennett wrote several award-winning books for teenagers before turning to adult crime novels. She lives in London and has been a royal watcher for years, but is keen to stress that these are works of fiction: the Queen, to the best of her knowledge, does not secretly solve crimes
You can find her at www.sjbennettbooks.com, on Twitter as @sophiabennett and on Instagram as @sophiabennett_writer.