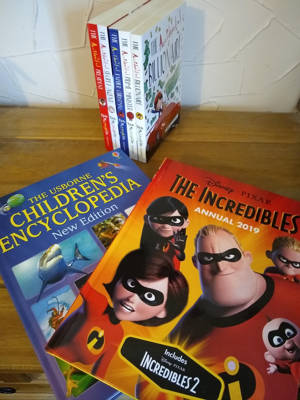 ShortBookandScribes Books2Door #BookReviews @Books2DoorUK #ChildrensBooks
I was contacted by Levi at Books2Door who very kindly asked me if I would like to choose some books to review from their extensive selection on their website at https://www.books2door.com/. You can probably guess that I said yes.
Ostensibly, Books2Door sell kids books and their range is divided into 0-5, 5-7, 7-9, 9-14 and young adult. However, I did notice when perusing their young adult range that there are a number of adult books in there so don't dismiss them if you don't have any children.
There is free shipping if you spend over £30 and to be honest, why wouldn't you? There are some fabulous books on the site.
---
I chose the following to read and learn with my 6 year old son:
The Accidental Series by Tom McLaughlin
The Usborne Children's Encyclopaedia New Edition and
Disney Pixar The Incredibles Annual 2019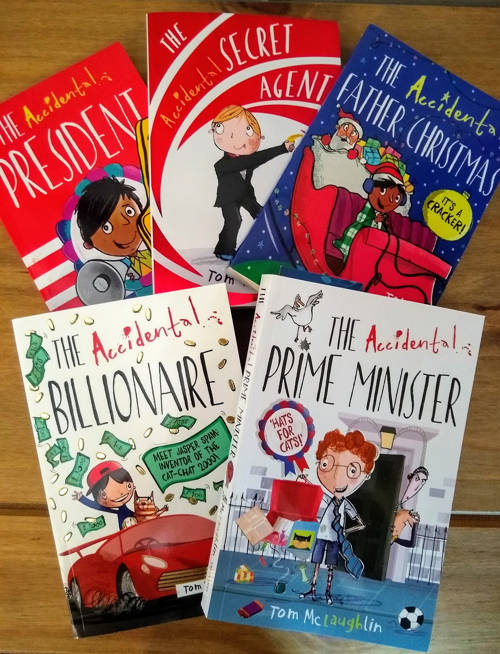 The Accidental Series consists of five books. They popped up when I searched the 5-7 age group and they immediately caught my eye with their fun covers. Then when I read the premise of each of them I thought they sounded brilliant. I showed them to my son and it was a definite yes please.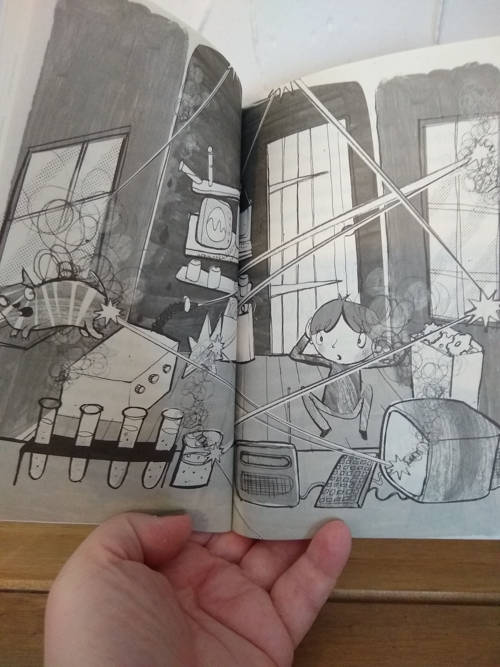 We've now read The Accidental Billionaire and I have to say that we all found it hilarious. We loved the humour and the silliness as a laser beam in an unusual place makes Jasper Spam's cat talk and makes Jasper, a budding inventor, into a very rich boy. There are also fun illustrations in amongst the story which is great because my son still likes to have something to look at when I'm reading to him. He could easily read these books himself but he likes the interaction and I have to admit that I'm pleased as I get to enjoy them too.
We've now moved onto The Accidental Prime Minister and are enjoying Joe's story and how he's standing up to a rather unpleasant leader. I feel sure we will continue to enjoy this fun and wacky series.
---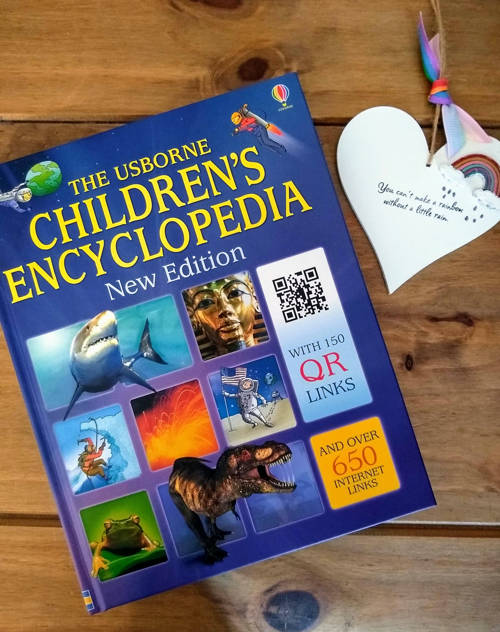 The Usborne Children's Encyclopaedia is crammed full of interesting facts on a huge range of subjects. There is a double page spread about all manner of things from the weather, bird life, how the body works, Victorian times, how people live around the world, gravity, how things work, trips into space, maps and flags of the world, and that's just a tiny fraction of what there is to discover in this book.
There are a lot of topics that we have discussed at home, where our son has asked about something and we've been able to give a sketchy answer. This book will enable him to look it up himself and read about it and get a proper answer!
Each of the topics comes with lots of bright and colourful photos and images and there are activities throughout, for instance, how to make a rainbow even when it's not raining. A lot of the sections also have QR codes so interactive learning can be enjoyed too. I'm really pleased with this book and think it will get lots of use over the coming few years.
---
The final book I received was The Incredibles Annual for 2019. My son loves The Incredibles, having seen both films and spent quite a lot of time playing the Lego games of it as well. Annuals are a common Christmas present but there's no time limit on them and I think what's so nice about them is the mixture of stories, activities, games and fun contained within the pages. My son enjoys puzzles like spot the difference, mazes etc and so he got stuck into those really quickly.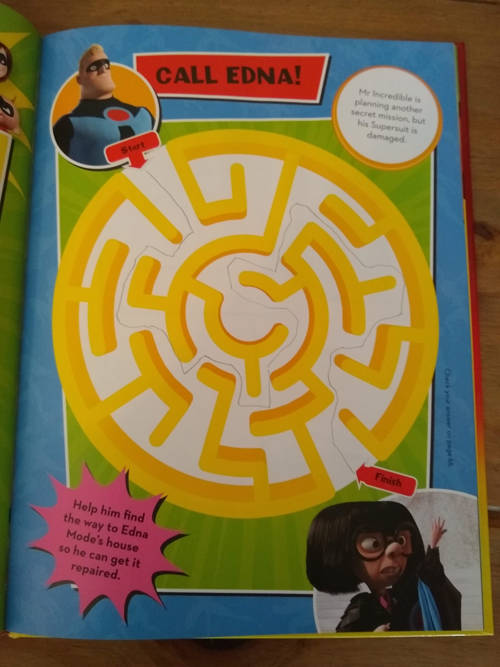 ---
I hadn't come across Books2Door before but I'm really impressed with their prices, their range and the speed of their delivery. I'll be perusing their site again in the future. Thank you Books2Door!