ShortBookandScribes #BookReview – Twisted by Steve Cavanagh @SSCav @orionbooks @Tr4cyF3nt0n #ThisBookIsTwisted #BlogTour
I'm so pleased to be reviewing Twisted by Steve Cavanagh today as part of the blog tour. My thanks to Tracy Fenton from Compulsive Readers for the place on the tour and to Orion for providing a review copy of the book via Netgalley.
---
BEFORE YOU READ THIS BOOK
I WANT YOU TO KNOW THREE THINGS:

1. The police are looking to charge me with murder.
2. No one knows who I am. Or how I did it.
3. If you think you've found me. I'm coming for you next.

After you've read this book, you'll know: the truth is far more twisted…
---

Steve Cavanagh seems to be the master of the unusual and very clever storyline. He did it in Thirteen and now again in Twisted.
Twisted is all about a mysterious author named J.T. Lebeau, so mysterious that hardly anyone knows the real identity of the bestselling writer and if you did know the identity then you could be in trouble! And that's about all I can say about the plot, you'll just have to read it and find out for yourself.
I've only read this book and Thirteen by this author and to be honest I preferred the latter, but I acknowledge that this is one accomplished writer. He sets his books in the US and he writes just like an American, even though he's not. Twisted certainly lives up to its name as it's full of twists and turns and the plot is really…well….twisted
This is very much a plot-driven story, with none of the characters really taking centre stage, and that plot takes you up blind alley after blind alley until the cunning conclusion.
Cavanagh writes in the vein of some of the top selling American crime/thriller writers so if they're the kind of books you love to read then you'll most definitely love to read Twisted. It's certainly a rollercoaster ride from start to finish.
---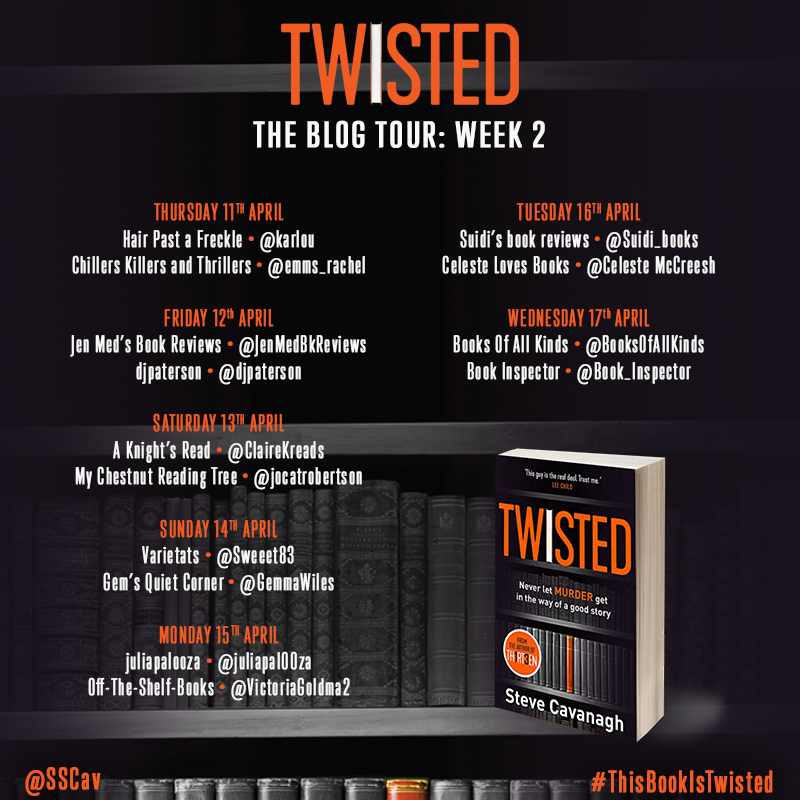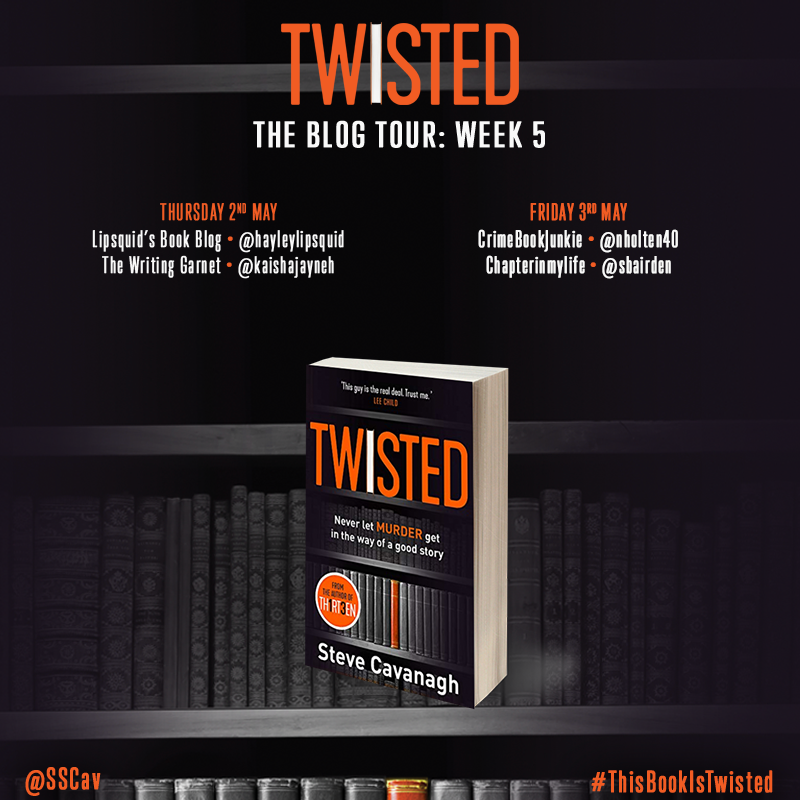 ---

Steve Cavanagh is a critically acclaimed, award-winning author of the Eddie Flynn series and lawyer. His third novel, The Liar, won the CWA Gold Dagger for Crime Novel of the year 2018. He is also one half of the Two Crime Writers and a Microphone podcast. His latest novel, Thirteen, is out now.
His first standalone book, Twisted, is released in the UK in April 2019.
Author bio and photo taken from Amazon