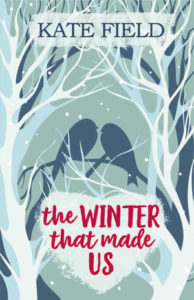 ShortBookandScribes #BookReview – The Winter That Made Us by Kate Field @katehaswords @rararesources #BlogTour

I'm delighted to be reviewing The Winter That Made Us by Kate Field today as part of the blog tour. My thanks to Rachel Gilbey from Rachel's Random Resources for the place on the tour and for providing a review copy.
When Tess finds herself unexpectedly alone and back in Ribblemill, the childhood village she thought she'd escaped, she's sure she can survive a temporary stay. She's spent a lifetime making the best of things, hasn't she?

Determined to throw herself into village life, Tess starts a choir and gathers a team of volunteers to restore the walled garden at Ramblings, the local stately home. Everything could be perfect, if she weren't sharing a cottage and a cat with a man whose manner is more prickly than the nettles she's removing…

As winter approaches, Tess finds herself putting down her own roots as fast as she's pulling them up in the garden. But the ghosts of the past hover close by, and Tess must face them if she's to discover whether home is where her heart has been all along.
---

This is my first book by Kate Field. I've been wanting to read one of her books for a while and I'm so pleased I read The Winter That Made Us. It's a delightful and poignant read.
We meet Tess Bailey. After having moved away from Ribblemill when she married, she finds herself back there on her own. Unable to bear the thought of moving back into her parents' house, she ends up sharing a cottage in the grounds of Ramblings with Noah who, on the surface of it, couldn't be less like Tess if he tried. Where she is endlessly upbeat and positive, he is tetchy and difficult to get along with. What we slowly come to understand as the novel progresses is that they're not so dissimilar and it's only the front they put on to hide their sadnesses that differs.
You might be forgiven for thinking this is going to be a quite fluffy sort of read. I thought that and I was actually surprised at the turns the story took at times. It's certainly not all hearts and flowers, although you will be pleased to learn that there is a bit of that. But this is a book that covers a whole range of emotions, both for the characters and for the reader.
I loved the setting of Ribblemill, a village where everyone seems to know everyone else and with its own set of traditions. I particularly loved their New Year Purge. And I really liked how it all centred around the stately home, Ramblings and how it was a real hub at the heart of the community.
At times I must admit I wanted to shake Tess and tell her to sort herself out. But I liked her and think she would make a wonderful friend. I liked Noah very much too. In fact, there wasn't a single unlikeable character in the whole story.
It made me smile at times and it also brought tears to my eyes once or twice towards the end. It's a really sweet and lovely read and I'm glad I read it.
---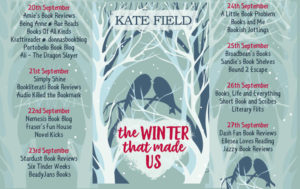 ---

Kate writes contemporary women's fiction, mainly set in her favourite county of Lancashire, where she lives with her husband, daughter and hyperactive cat.
She is a member of the Romantic Novelists' Association.
Kate's debut novel, The Magic of Ramblings, won the RNA's Joan Hessayon Award for new writers in 2017.