ShortBookandScribes #BookReview – The Temple House Vanishing by Rachel Donohue @CorvusBooks @LoveReadinguk #AmbassadorBookBuzz
I'm so pleased to be sharing my review of The Temple House Vanishing by Rachel Donohue with you today. My thanks to Kirsty Doole at Corvus for sending a gorgeous proof of the book for review purposes and to Charlotte Walker from LoveReading for asking me to be a part of the Ambassador Book Buzz.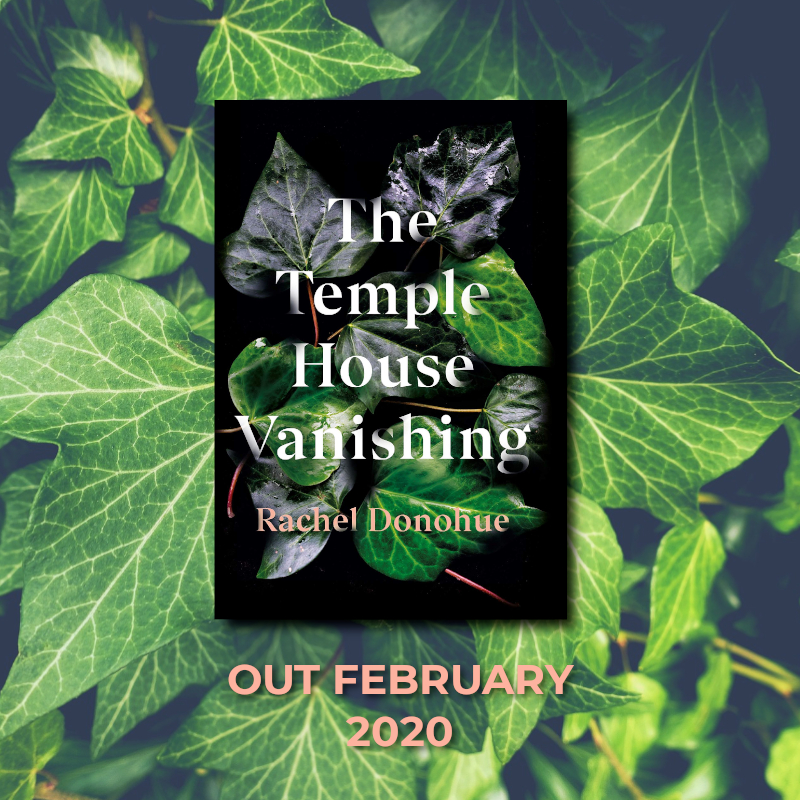 ---
Power. Jealousy. Desire.

Twenty-five years ago, a sixteen-year-old schoolgirl and her charismatic teacher disappeared without trace…
When Louisa arrives at Temple House, an elite catholic boarding school, she quickly finds herself drawn to sophisticated fellow pupil Victoria and their young bohemian art teacher, Mr Lavelle. The three of them from a bond that seems to offer an escape from the repressive regime of the nuns who run the cloistered school. Until Louisa and Mr Lavelle suddenly disappear without trace.

Years later, a journalist with a childhood connection to Louisa determines to resolve the mystery. Her search for the truth will uncover a tragic, mercurial tale of suppressed desire and long-buried secrets. It will shatter lives and lay a lost soul to rest.

The Temple House Vanishing is a stunning, intensely atmospheric novel of unrequited longing, dark obsession and unintended consequences.
---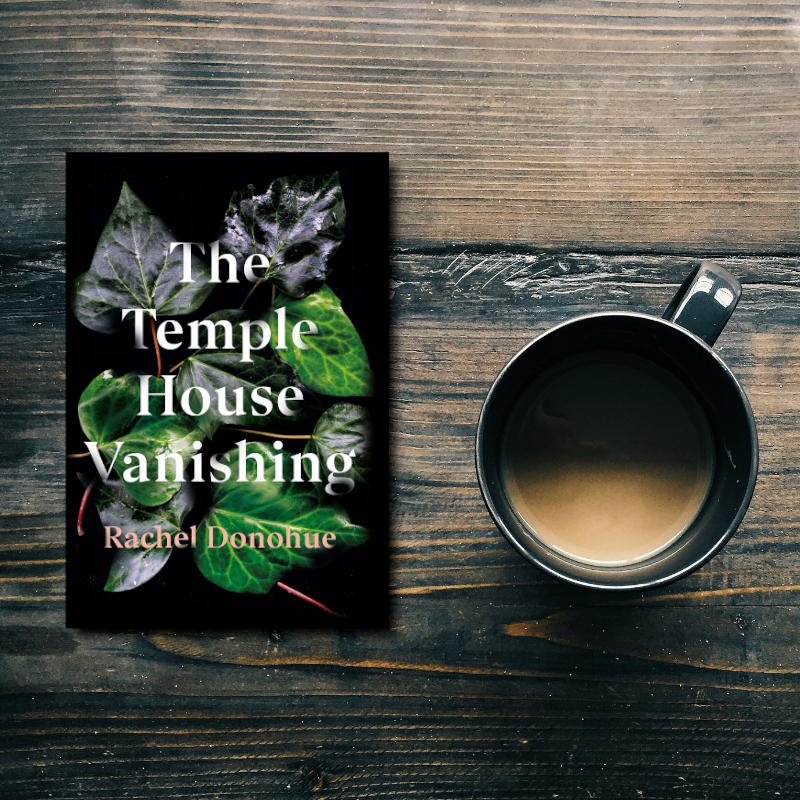 The Temple House Vanishing is a beautifully constructed story of teenage obsession, jealousy and love. It centres around three people, Louisa and Victoria, both students at Temple House school, and their art teacher, Mr Lavelle.
The year is 1990 and Louisa has just arrived at Temple House as a scholarship student. The school is a strange one, set up in a house which was never converted into something more school like. Run by nuns, it's not exactly tyrannical but the religion is rammed down the students' throats rather, and it's very strict. Louisa finds a kindred spirit in the languid and unconventional Victoria. Mr Lavelle seems quite out of place in a school run by nuns. He has a very free style to his teaching, popular with the pupils because of his young age and manner.
Louisa and Lavelle disappear and Victoria is left behind. If I thought I knew where the story was going then I was wrong. Somehow it didn't surprise me and yet there are some unexpected twists and turns in the story. The slow unfolding of events bends the reader's mind to where the author wants to take them and I thought the plotting and the way the story progressed was really well done.
Running alongside the story of what happened in 1990 is that of a journalist 25 years later who lived opposite Louisa as a child and has always wondered what happened to her and to Lavelle. Using the journalist's investigations as a way of revealing what happened added an extra dimension to it with both the benefit of the progression of time and an onlooker's viewpoint.
The Temple House Vanishing is an intense story which reminded me a bit of The Secret History in both subject matter and writing style. It steadily drew me in to the 25 year old mystery. I have to say too that Temple House itself is a character in the book. It's full of atmosphere and I was able to picture it in my mind, this old-fashioned seat of learning, ramshackle yet fierce. I thought this book was a brilliant debut from Rachel Donohue. To be honest, it brought back everything I hated about school: the desire to fit in, that sense of not knowing where you belong in the world yet, the way there's always a top dog. It's brilliantly observed.
---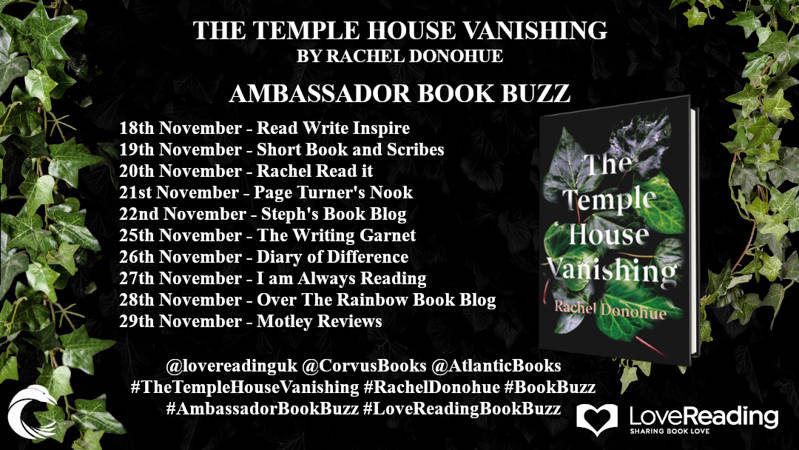 ---

Rachel Donohue graduated from University College, Dublin, in Philosophy and Politics before embarking on a career in communications and media relations. She lives in Dublin, and The Temple House Vanishing is her first novel.