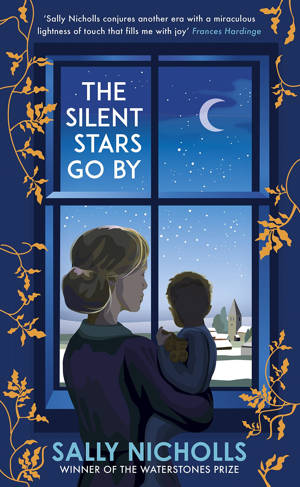 ShortBookandScribes #BookReview – The Silent Stars Go By by Sally Nicholls
I'm sharing my thoughts about The Silent Stars Go By by Sally Nicholls today. My thanks to the publishers, Andersen Press, for the review copy of the book.
---

---
Seventeen-year-old Margot Allan was a respectable vicar's daughter and madly in love with her fiancé Harry. But when Harry was reported Missing in Action from the Western Front, and Margot realised she was expecting his child, there was only one solution she and her family could think of in order to keep that respectability. She gave up James, her baby son, to be adopted by her parents and brought up as her younger brother.
Now two years later the whole family is gathering at the vicarage for Christmas. It's heartbreaking for Margot being so close to James but unable to tell him who he really is. But on top of that, Harry is also back in the village. Released from captivity in Germany and recuperated from illness, he's come home and wants answers. Why has Margot seemingly broken off their engagement and not replied to his letters? Margot knows she owes him an explanation. But can she really tell him the truth about James?
---

---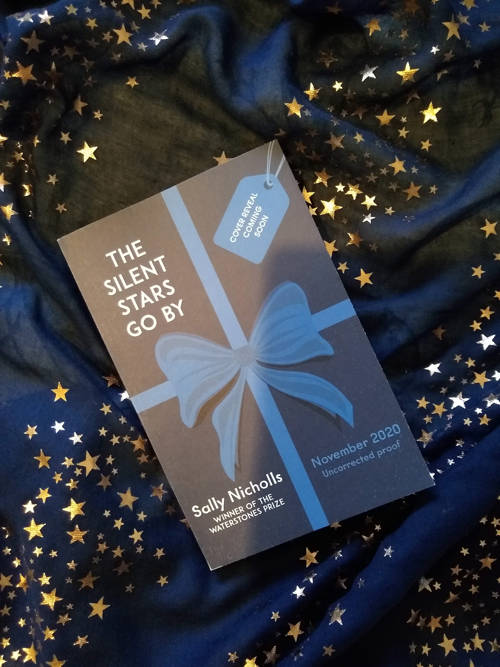 I don't very often read YA fiction but the premise of The Silent Stars Go By really caught my imagination. I'm so glad I read it. It's a really quick and easy read, but with plenty of depth to it at the same time.
It's 1919 and the war is over. However, for Margot Allen her own private war is beginning. Two years earlier she had given up her baby, believing her fiancé, Harry, to have been killed. Like many girls in similar situations, Margot's parents agreed to take baby James and raise him as their own, whilst Margot had to watch from the sidelines and behave like his sister, in a kind of silent torture. But now Harry has returned after all which leaves Margot with a terrible dilemma. Does she tell Harry or pretend it never happened? Do they still have a future together, with or without James?
This is a gorgeous read. It's pitched perfectly so that it reads well for both young adults and the older adults amongst us. Whilst it's not quite as intense as a full adult novel, it still portrays the heartbreak of war and the inner turmoil, not only of Margot but of her mother, who is bringing up her grandson as her own child. I did have to read between the lines a bit and fill in the gaps in terms of Harry, and Margot's brother, Stephen, and the horrors of their war, but I think the author was trying to stay away from making it too traumatic a read.
One aspect of the storyline I particularly enjoyed was the romance and intensity of feeling between Margot and Harry. I found myself smiling at their encounters and hoping they could work things out. Did they? Well you'll have to read it for yourself but I was thoroughly satisfied by the ending.
The Silent Stars Go By is a thoughtful, emotive and beautifully written story. I really enjoyed it.
---
---
Sally Nicholls grew up in Stockton-on-Tees, and after school, travelled the world, working for a period at a Red Cross hospital in Japan. Sally's first novel, Ways to Live Forever, won the Waterstones Children's Book Prize and she has been shortlisted for the Guardian Children's Fiction Prize, the Costa Children's Book Award, and the Carnegie Medal, twice. She lives in Oxford.