ShortBookandScribes #BookReview – The Secrets of Rochester Place by Iris Costello #RochesterPlace
I'm closing the blog tour today for The Secrets of Rochester Place by Iris Costello. It's published by Penguin Viking and is available now in paperback, eBook and audiobook. At the time of writing this post the eBook is only 99p. My thanks to the publishers for the proof copy of the book.
---

---
A LOST CHILD. A LONG-KEPT SECRET. THE HOUSE THAT HOLDS THE KEY

Spring 1937: Teresa is evacuated to London in the wake of the Guernica bombing. She thinks she's found safety in the soothing arms of Mary Davidson and the lofty halls of Rochester Place, but trouble pursues her wherever she goes.

Autumn 2020: Corrine, an emergency dispatcher, receives a call from a distressed woman named Mary. But when the ambulance arrives at the address, Mary is nowhere to be found. Intrigued, Corinne investigates and, in doing so, disturbs secrets that have long-dwelt in Rochester Place's crumbling walls. Secrets that, once revealed, will change her life for ever . . .

Who is Mary Davidson? And what happened at Rochester Place all those years ago?

Set between the dusty halls of Rochester Place and the bustling streets of modern-day Tooting, this emotive, intricately layered mystery tells the spellbinding story of two people, separated by time, yet mysteriously connected through an enchanting Georgian house and the secrets within its walls. For fans of Sally Page's The Keeper of Stories.
---

---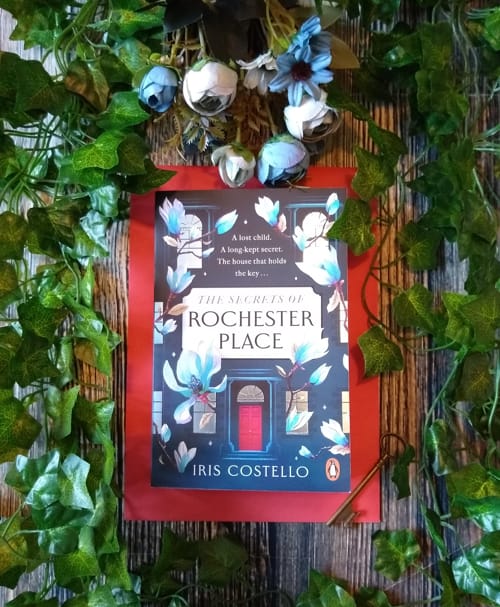 The first chapter of The Secrets of Rochester Place really thrilled me. What a brilliant start which set the tone for a whole book of mysteries and revelations! Corinne in the present day timeline is an emergency call handler, taking calls from people in dire situations and talking them through it until the emergency services arrive. A call she gets one particular night is different though. It's from a woman called Mary, asking her to save her daughter who is trapped at Rochester Place but when the emergency services get there there's no sign of Mary…..or the house. Was it a hoax? Corinne is used to them but something feels different this time.
There are two other timelines. One is Mary's diary and the other is that of Teresa, an 8 year old girl fleeing the Spanish Civil War and the bombing of Guernica in 1937. The latter storyline is by far the more detailed and is the stronger of the three, but I did enjoy Corinne's and Mary's stories and the way they all became more and more entwined as the book progressed.
One aspect I particularly liked was Rochester Place itself, a Georgian house in a rural setting right in the middle of a bustling part of London. I love the idea of little pockets with hidden gems like that. The three central women characters were all wonderful, although I perhaps liked Mary most of all because of her strength of character and her kindness.
I thought this was a beautifully written book, plotted to perfection so that all the threads came together skilfully and magnificently. I've read this author's psychological thrillers before (as Nuala Ellwood) and really enjoyed them. This book has a different focus, a historical and family mystery, but the same fantastic writing is in evidence. I hope there will be more in a similar vein from Iris Costello. I absolutely adored finding out The Secrets of Rochester Place.
---

---
---
---
Iris Costello is the pseudonym of Nuala Ellwood, who was born in 1979. She has a BA Hons degree in Sociology from Durham University and a Master's in Creative Writing from York St John University where she is a visiting lecturer in Creative Writing. The author of six highly acclaimed novels, Nuala has a teenage son, Luke, and is based in York and South London.