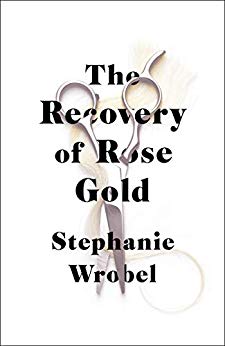 ShortBookandScribes #BookReview – The Recovery of Rose Gold by Stephanie Wrobel
I'm so pleased to be sharing my review of The Recovery of Rose Gold by Stephanie Wrobel with you today. It's a fabulous and thought-provoking read and is published on 5th March in ebook and hardcover. My thanks to the Bookmarks team at Michael Joseph/Penguin Random House for sending me a proof of the book for review purposes.
---
Rose Gold Watts believed she was sick for eighteen years.

She thought she needed the feeding tube, the surgeries, the wheelchair . . .

Turns out her mother is a really good liar.

After five years in prison, Patty Watts is finally free. All she wants is to put old grievances behind her, reconcile with her daughter – and care for her new infant grandson.

When Rose Gold agrees to have Patty move in, it seems their relationship is truly on the mend.

But Rose Gold knows her mother. Patty won't rest until she has her daughter back under her thumb. Which is inconvenient because Rose Gold wants to be free of Patty.

Forever.

Only one Watts woman will get her way.

Will it be Patty or Rose Gold? Mother or daughter?
---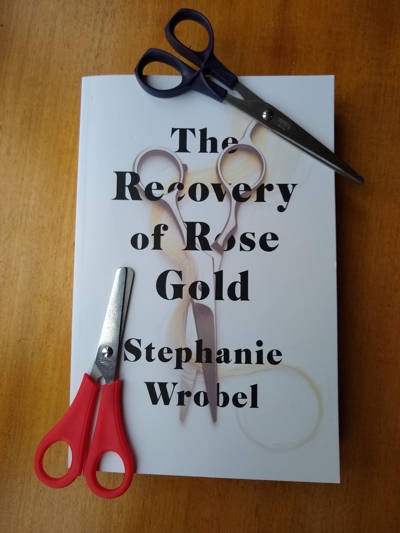 The Recovery of Rose Gold is set to be one of the big reads of 2020 and rightly so. I was absolutely gripped by it from start to finish.
It's basically a battle of wits between Rose Gold Watts and her mother, Patty. Five years ago Patty was convicted of abusing Rose Gold in what is basically Munchausen by Proxy Syndrome. Patty had been making Rose Gold ill and then seeking treatment for her, revelling all the while in the whole situation. What seems a little odd is that Rose Gold wants to be reconciled with her mother on her release from prison and to start their relationship anew. Or does she?
I thought I would be in for a fabulous read with this book but I didn't envisage the cat and mouse game between Patty and Rose Gold. Who is playing with whom though? It's such a clever read and such an interesting story. I don't think I have ever read a book about Munchausen's before and what's really fascinating here is the way I was kept guessing throughout the story. I did find myself wondering at times if Patty hadn't really been responsible for abusing Rose Gold. Maybe she really was a poorly child. Then I found myself wondering if Rose Gold was really as innocent a party as she seemed.
This is my kind of thriller. Give me mind games over any murders and crimes any day. Nothing is clear cut in this story, there's manipulation and cunning galore. In chapters in Rose Gold's voice we are given some background, some run up to what motivates her in the present. In alternating chapters we are then given Patty's current story. As the two stories intermingle a slow realisation came over me and the direction both women were heading in became clear.
The setting is crucial. Deadwick is a small community so it's difficult for Patty to return to a place where she was once liked and is now hated. But Rose Gold also finds it difficult living in a place where everyone knows what happened. It's quite an intense place really and the perfect backdrop to this rather sinister and chilling tale.
It's an incredibly easy to read book, which may be surprising given the subject matter. The writing flows beautifully and I felt like each character was confiding in me, trusting me with their secrets. I loved every bit of this thrilling story and the ending was brilliant and perfect. It's an amazing debut looking at the tangled web of a controlling mother/daughter relationship and a must read in my opinion.
---

Stephanie Wrobel was born and grew up in the suburbs of Chicago in the United States. A voracious reader as a child and a later fascination with language led to work as a copywriter and, after a move to the UK in 2014, she set to work writing The Recovery of Rose Gold. She now lives in London where she writes full-time.