ShortBookandScribes #BookReview – The Push by Ashley Audrain
It's my stop today on the blog tour for The Push by Ashley Audrain. My thanks to Olivia Thomas from Michael Joseph for the proof copy of the book and the place on the tour. The book is published tomorrow in hardback, ebook and audiobook.
---

---
The arrival of baby Violet was meant to be the happiest day of my life. But as soon as I held her in my arms I knew something wasn't right.

I had always known that the women in my family aren't meant to be mothers.

My husband Fox says I'm imagining it. He tells me I'm nothing like my own mother, and that Violet is the sweetest child.

But she's different with me. Something feels very wrong.

Is it her? Or is it me? Is she the monster? Or am I?
___

The Push is an unsettling, breathtaking and powerful read about obsession and our deepest fears that will stay with you long after you turn the final page.
---

---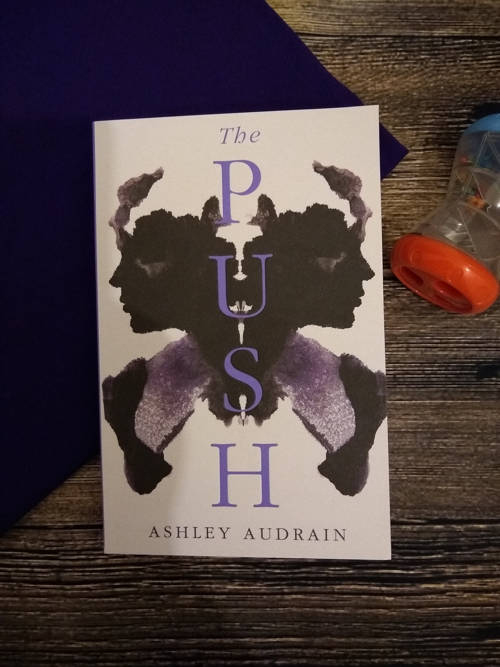 The Push has to be one of the most anticipated reads of 2021. I can see why. It's quite a read.
At its core, The Push considers motherhood and its effects. Blythe knows as soon as her daughter, Violet, is born that something isn't right. Where is the bond that mothers and their children have? Why doesn't she seem to be able to connect with Violet the way her husband, Fox, does? I felt so sorry for Blythe. There are such expectations put on new parents, particularly mothers, and I really felt her frustration and upset at the way things were turning out. The story also considers the effects of children on a relationship and how it doesn't always bring a couple closer.
Interspersed with Blythe's story are small sections about her mother, Cecilia, and grandmother, Etta. It's quite clear there is a history of poor mothering. Is Blythe just following in their footsteps or is Violet the terror that she appears to be? It raises the question of nature vs nurture. Are we pre-destined to behave in a certain way based on our upbringing? I did often find myself getting confused between the three mothers and having to stop and think about where their stories fitted in, but that might just have been me. It didn't detract in any way from the read overall, just required that bit of extra consideration.
This is a compulsive and addictive read, one that is extremely thought-provoking. It is a challenging subject matter, at times shocking and most often just plain sad. The chapters are short, making it easy to get pulled into reading just another one, and then another one. The story is full of tension and the writing is sharp and cleverly executed to give the reader doubts right up to the very end.
The Push is quite the debut from Ashley Audrain. I understand it's going to be adapted for film or television and I think it will translate really well. It's dark and intense, with a sense of foreboding throughout. A compelling portrayal of a mother's hell.
---

---
---
---
ASHLEY AUDRAIN previously worked as the publicity director of Penguin Books Canada. Prior to Penguin, she worked in public relations. She lives in Toronto, where she and her partner are raising their two young children. The Push is her first novel.