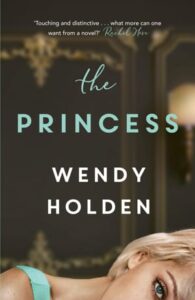 ShortBookandScribes #BookReview – The Princess by Wendy Holden
The Princess by Wendy Holden will be published by Welbeck on 17th August in hardcover, ebook and audiobook. My thanks to the publishers for the proof copy of the book.
---

---
The moving new novel about the young Diana.

Diana believes in love. Growing up amid the fallout of her parents' bitter divorce, she takes refuge in romantic novels. She dreams of being rescued by a handsome prince.

Prince Charles loves his freedom. He's in no rush to wed, but his family have other ideas. Charles must marry for the future of the Crown.

The right girl needs to be found, and fast. She must be young, aristocratic and free of past liaisons.

The teenage Diana Spencer is just about the only candidate. Her desperation to be loved dovetails with royal desperation for a bride.

But the route to the altar is full of hidden obstacles and people with their own agendas.

When she steps from the golden carriage on her wedding day, has Diana's romantic dream come true?

Or is it already over?
---

---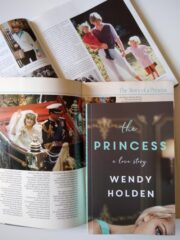 Royal based fiction is always going to be a winner for me and having read Wendy Holden's previous two books about royal outsiders I knew The Princess was going to be right up my street and a rollicking good read.
The Princess of the title is Diana, and this is the story of how she went from shy Lady Di to the Princess of Wales. We begin with a look into her childhood through the eyes of one of her childhood friends, Sandy, and then later we see Diana's rise to become the wife of the heir to the throne through her own eyes and others, such as Prince Charles, his valet and the Queen Mother. We follow Diana's sadness at her parents' divorce, through to her living with her three best friends at Coleherne Court, and the very circuitous route that eventually led to the aisle at St Paul's Cathedral in 1981. It was fascinating to read of the machinations behind the scenes to get Charles and Diana together. Of course, we now know that they would have been better off apart but at the time it was Diana's most fervent desire, especially after reading so many of her beloved Barbara Cartland romances, to meet her fairy prince and live happily ever after.
Holden writes Diana's story sympathetically, one of a young and naïve girl being steered into marriage. It seems almost unbelievable that this was the 1980s and not the 17- or 1880s but it shows how far women have come in the last forty years. I absolutely loved the detail in this book, the behind the scenes glimpses of royal life and tradition, and the girlish fun that Diana found in being with her friends or with the children she worked with. Although clearly a work of fiction, so much of the story is weaved around known facts and the research the author has carried out, and she's managed to create something that is both riveting and truthful. The Princess had me gripped from beginning to end and is my favourite kind of book. In fact, it will easily be one of my favourite reads of this year and one I won't forget. I'm feeling rather sad that this trilogy has come to an end – I'm thinking there's plenty of story potential in other members of the royal family…..! The Princess is absolute perfection for me.
---
---
Sunday Times number one bestseller Wendy Holden was a journalist before becoming an author. She has written ten consecutive top-ten bestselling novels and sold more than 3 million books.