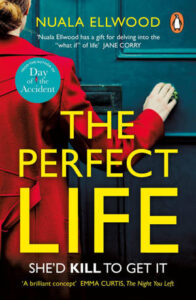 ShortBookandScribes #BookReview – The Perfect Life by Nuala Ellwood #BlogTour
It's my stop on the blog tour for The Perfect Life by Nuala Ellwood. I loved this fast-paced psychological thriller. My thanks to Ellie Hudson at Viking Books for the proof copy of the book and the place on the tour.
---

---
HAVE YOU EVER WANTED TO BE SOMEONE ELSE?

Vanessa has always found it easy to pretend to be somebody different, somebody better. When things get tough in her real life, all she has to do is throw on some nicer clothes, adopt a new accent and she can escape.

That's how it started: looking round houses she couldn't possibly afford. Harmless fun really. Until it wasn't.

Because a man who lived in one of those houses is dead.

And everyone thinks Vanessa killed him…
---

---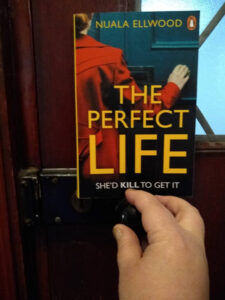 I've loved all of Nuala Ellwood's previous books and The Perfect Life is no exception. It's incredibly fast-paced and I raced through it.
This is the story of Vanessa, a woman with a great job and a nice life. She meets Connor and he just seems to make her life even better, perhaps even complete. There's a lot of back story to Vanessa though, a traumatic childhood which has affected her throughout her life and she's used to pretending, losing herself in a dream world. When she sees a property on an app that she likes the look of she decides to go and see it but makes up a different persona for herself. This eventually leads to a dead man in one of the houses she goes to see. Did she kill him?
It's actually quite a complex story when I think about it, one that is very twisty and just when I thought I knew where it was going the author took me in a completely different and unexpected direction which was a real surprise to me. This is such a cleverly plotted read and I thought the author did a brilliant job at keeping up the suspense. I found it really hard to put down. It's easy to read yet has some strong themes of childhood loss, grief, gaslighting and murder.
The Perfect Life is a book with two timelines, very close together yet everything has changed between them. I loved going back and forth between the two as the story unfolded before my eyes. A thrilling and chilling psychological thriller – I loved it!
---

---
---
---
Nuala Ellwood is the author of three bestselling novels: My Sister's Bones for which she was selected as one of the Observer's 'New Faces of Fiction 2017', Day of the Accident and The House on the Lake. Nuala lives in York with her young son.