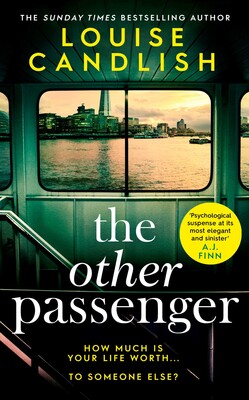 ShortBookandScribes #BookReview – The Other Passenger by Louise Candlish
My review today is for The Other Passenger by Louise Candlish. I'm sorry to say this is my first of this author's books, despite having a few others on my TBR pile. Can we just take a moment to appreciate the gorgeous cover. No photo will do it justice as the window is raised and shiny. My thanks to Jess Barrett from Simon & Schuster for sending me a proof copy of the book for review purposes.
---

---
It all happens so quickly. One day you're living the dream, commuting to work by riverbus with your charismatic neighbour Kit in the seat beside you. The next, Kit hasn't turned up for the boat and his wife Melia has reported him missing.

When you get off at your stop, the police are waiting. Another passenger saw you and Kit arguing on the boat home the night before and the police say that you had a reason to want him dead. You protest. You and Kit are friends – ask Melia, she'll vouch for you. And who exactly is this other passenger pointing the finger? What do they know about your lives?

No, whatever danger followed you home last night, you are innocent, totally innocent.

Aren't you?
---

---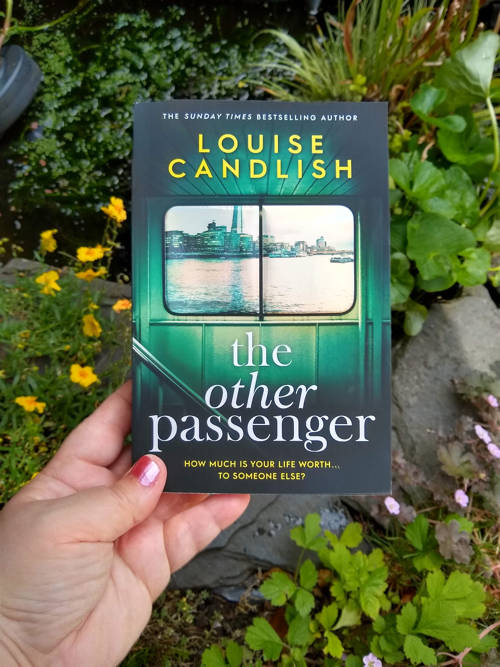 Firstly, can I just say that setting part of the action in The Other Passenger on a London river bus is inspired! I wish I could travel to work on a river bus. I'd prefer it with considerably less drama though…..
This is a hard book to talk about without giving too much away. The synopsis itself doesn't even tell you who the protagonist is and I had to readjust my expectations in that respect right from the beginning. But what this does is make it a really exhilarating ride as I went into it fairly blind.
What we do know is that the story surrounds a missing man, one the protagonist commuted on the river bus with. However, this is no simple missing person's story. This is a book with twists and turns galore. It's a story of avarice, of wealth and a lack of it, jealousy, wanting something for nothing. It has some pretty unlikeable characters in it but I don't mind that, after all, aren't they some of the most interesting ones to read about?
I really enjoyed Louise Candlish's writing style. In fact, the acerbic, sometimes glib comments from the characters had me laughing out loud several times and I really didn't expect that from a psychological thriller. I did find myself having to read some bits several times to really take in what was happening. I think the author was setting up multiple strands to the story so as to be able to throw a curveball or two at me later on. Consequently, this is not a book I could rush through, but one that I took my time over.
Oh what a terribly vague review I've written. I'm aware that other reviewers have given away much more of the plot but given that I didn't have preconceptions I don't want to spoil it for anyone else. I think for me this is a book that started brilliantly, ended in a gripping fashion, and has a slow burning middle. I did enjoy it and am so impressed at the level of plotting with very few signposts along the way. This is my first Candlish and I really must read more of her books as I do love a good domestic noir.
---
---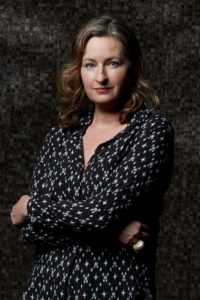 Louise Candlish is the Sunday Times bestselling author of fourteen novels. Our House, a number one bestseller in paperback, ebook and audiobook won the Crime & Thriller Book of the Year at the 2018 British Book Awards, was longlisted for the 2019 Theakston Old Peculier Crime Novel of the Year and was shortlisted for the Goldsboro Books Glass Bell Award. It is now in development for a major TV series with Red Planet Pictures, producers of Death in Paradise. Louise lives in London with her husband and daughter.