ShortBookandScribes #BookReview – The Murder Game by Rachel Abbott #MurderGameBook
I'm so pleased to be sharing my review of The Murder Game by Rachel Abbott today. My thanks to Jo Liddiard from Wildfire Books/Headline for sending me a proof copy of the book for review purposes. You can get your own copy now in ebook and hardcover.
---

---
Eight guests. One killer. No escape.

A year ago today, we gathered for Lucas and Nina's wedding at their glorious Cornish home overlooking the sea.

But no one was married that day.

Last year there were nine of us. Now there are eight. And Lucas has invited us back for a macabre anniversary.

Tonight, he's planned a game for us: we each have a costume and a role to play. The game, he tells us, is about to begin.

What does Lucas want? What are we not being told? And how will this terrifying game end?
---

---
The Murder Game is the second in the Sergeant Stephanie King books. I have read book one, And So It Begins, and I enjoyed it very much. When I looked back at my review of that book I realise I didn't mention Stephanie in it. In The Murder Game, she is again more of a supporting character and I do really like the fact that the same major police officers are investigating but are not the only or major focus.
So that probably gives you a clue to the fact that these are not police procedurals, but are more psychological thrillers. In this story we meet Matt and Jemma Hudson on their way to the wedding of Matt's old friend, Lucas. Lucas is a very rich man and owns a country house in Cornwall, Polskirrin. The house is beautifully described and were it not for the awful events that lead to a distinct lack of a wedding, I'd be wishing I could visit it myself.
A year later and all the guests are gathering again at Polskirrin. It seems unusual given that they really haven't anything to celebrate, but nobody really questions it until they realise a game is afoot: The Murder Game.
With short, punchy chapters this is a book that's hard to put down, one of those 'just one more chapter' sort of reads. Another thing I noted when I read And So It Begins is that I didn't know who to trust and once again Rachel Abbott has created a cast of characters, any of whom could have been innocent or guilty. I did half guess the outcome but even then there was still a few surprises.
This is a really well-plotted psychological thriller, totally twisty and full of intrigue. It's a great version of the locked room mystery.
---
---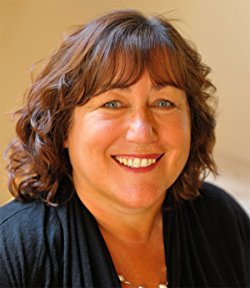 Rachel Abbott's debut thriller, Only the Innocent, was an international bestseller, reaching the number one position in the Amazon charts both in the UK and US. This was followed by the number one bestselling novels The Back Road, Sleep Tight, Stranger Child, Nowhere Child (a short novel based on the characters from Stranger Child), Kill Me Again, The Sixth Window, Come a Little Closer, And So It Begins and The Shape of Lies. Her most recent novel, Right Behind You, was released in January 2020.
Rachel's novels have now been translated into over 20 languages and her books have sold over 4 million copies in the English language.
In 2015 Amazon celebrated the first five years of the Kindle in the UK, and announced that Rachel was the #1 bestselling independent author over the five-year period. She was also placed #14 in the chart of all authors. Stranger Child was the most borrowed novel for the Kindle in the first half of 2015.
Rachel splits her time between Alderney – a beautiful island off the coast of France – and the Le Marche region of Italy, where she is able to devote all her time to writing fiction. For more information, see Rachel's website, or follow her on Twitter.