ShortBookandScribes #BookReview – The Misadventures of Margaret Finch by Claire McGlasson
The Misadventures of Margaret Finch by Claire McGlasson was published by Faber & Faber on 6th April in hardcover, ebook and audiobook. My thanks to Josh Smith for the proof copy.
---

---
Blackpool, 1938. Miss Margaret Finch – a rather demure young woman – has just begun work in a position that relies on her discretion and powers of observation. Then, her path is crossed by the disgraced Rector of Stiffkey (aka Harold Davidson), who is the subject of a national scandal.

Margaret is determined to discover the truth behind the headlines: is Davidson a maligned hero or an exploiter of the vulnerable? But her own troubles are never far away, and Margaret's fear that history is about to repeat itself means she needs to uncover that truth urgently.

This deeply evocative novel ripples with the tension of a country not yet able to countenance the devastation of another war. Margaret walks us along the promenade, peeks into the baths and even dares a trip on the love boat in this, her first seaside summer season, on a path more dangerous than she could ever have imagined.
---

---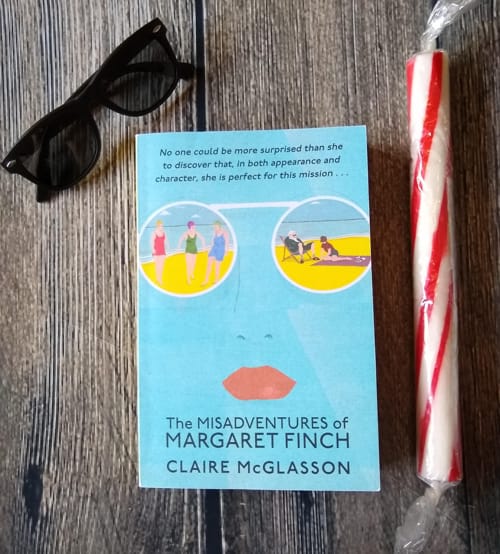 The Misadventures of Margaret Finch. First of all, what a title! That was what drew me in initially: what has Margaret Finch been up to? Then I read the synopsis, and the setting of 1930s Blackpool and a Mass Observation project had me really intrigued.
Margaret is there to observe holidaymakers' habits and dialects, to see what they eat, which activities they choose to do and so on, and it turns out she's rather good at the stealth observations and making detailed notes for her research. Through her work she meets Harold Davidson, the defrocked Rector of Stiffkey and she finds herself drawn into his case, trying to work out whether he's really guilty or not.
Margaret is an unusual character and her time in Blackpool led to what I felt were quite unexpected situations for a well-brought up girl in 1938, but I think it was a sort of rebellion for her and a gradual understanding of the kind of life she really wanted.
Where this book excels for me is the sense of time and place, the carefree holiday destination for so many families but with the prospect of war looming over them. I loved Margaret's exchanges with her landlady, and I particularly liked her interactions with her colleague, James. Sometimes I felt quite frustrated with Margaret but then I remembered that she had lived a fairly sheltered life and had very bravely set off for a new experience and a role that was very important to her.
Some of the book is based on fact and Harold Davidson did really exist. They say the truth is stranger than fiction and his story is quite bizarre and fascinating. I thought this was quite a quirky read, which took me a little settling into whilst I got a handle on Margaret and where the story was going, but which drew me in and got me really interested in the characters and the lives they were leading.
---
---
Claire McGlasson is a journalist who works for ITV News and enjoys the variety of life on the road with a TV camera. She lives in Cambridgeshire. 
The Rapture
was her debut novel.