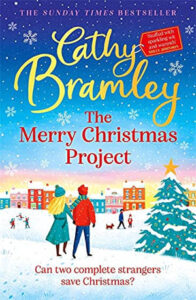 ShortBookandScribes #BookReview – The Merry Christmas Project by Cathy Bramley
I'm kicking off the Instagram tour today for The Merry Christmas Project by Cathy Bramley. My review will be on my Instagram squares as well as on here. My thanks to Alainna Hadjigeorgiou from Orion for asking me to be a part of the tour and for sending the review copy of the book.
---

---
Christmas has always meant something special to Merry – even without a family of her own. This year, her heart might be broken but her new candle business is booming. The last thing she needs is another project – but when her hometown's annual event needs some fresh festive inspiration, Merry can't resist.

Cole loves a project too – though it's usually of the bricks and mortar variety. As a single dad, his Christmas wish is to see his kids again, so getting the new house finished for when they're all together is the perfect distraction.

But this Christmas, magic is in the air for these two strangers. Will it bring them all the joy they planned for . . . and take their hearts by surprise too?

After all, anything can happen at Christmas. . .
---

---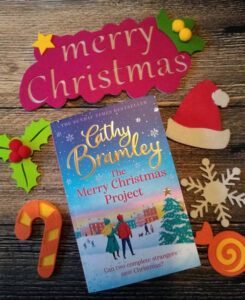 The Merry Christmas Project is Cathy Bramley's first Christmas book and it's my first Cathy Bramley book. It's a delightful and festive read.
Merry Shaw is one of our main characters. She longs to settle down and have a family of her own but it always seems to be just out of reach. Then there's Cole, our other main character. He's divorced and not seeing enough of his two children. Perhaps each is looking for what the other can give….
There was so much I loved about this book. Merry is a lovely person, so kind and upbeat and I really took to her. Then there's the quietly dashing Cole who is such a well-drawn hero, handsome, helpful and thoughtful. Swoon. I enjoyed reading about Merry's candles and how she blended oils together to make new fragrances. There's one in particular that made me smile because of the reason why she made it. I did laugh out loud several times too. I loved the dry humour and banter between Cole and Merry.
There's a charming supporting cast, including Merry's friends, Nell and Astrid, and Cole's family. The community comes together for a Christmas project which Merry unexpectedly ends up taking charge of and it truly felt like a place I'd want to be a part of.
This is a gentle read, with a really pleasing blend of humour, romance, friendship and small business with the candles and Nell's market stall selling nuts (loved the wasabi peas incident!). Reading The Merry Christmas Project made me feel all warm and fuzzy and cosy and is the perfect Christmas choice.
---

---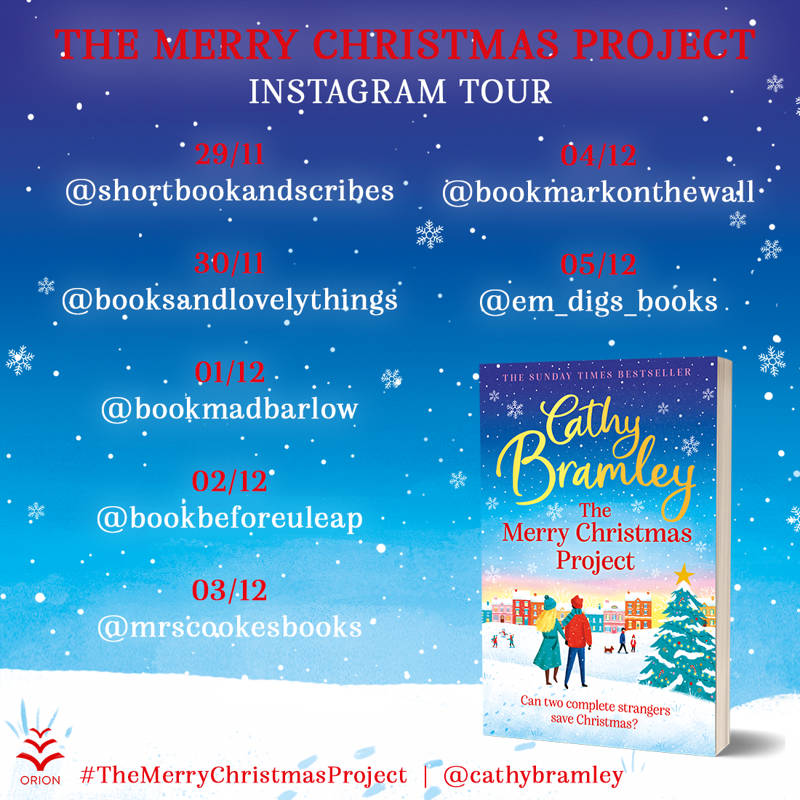 ---
---
Cathy Bramley is the Sunday Times Top Ten best-selling author of THE LEMON TREE CAFE. Her other romantic comedies include Ivy Lane, Appleby Farm, Wickham Hall, Conditional Love, The Plumberry School of Comfort Food and White Lies and Wishes. She lives in a Nottinghamshire village with her family and a dog.
Cathy turned to writing after spending eighteen years running her own marketing agency. She has been always an avid reader, never without a book on the go and now thinks she may have found her dream job!
Cathy loves to hear from her readers. You can get in touch via her website, Facebook page or on Twitter.