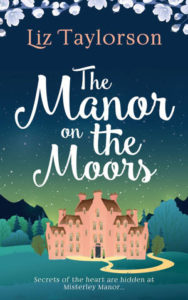 ShortBookandScribes #BookReview – The Manor on the Moors by Liz Taylorson @taylorson_liz @BooksManatee #BlogTour
Welcome to my stop on the blog tour for The Manor on the Moors by Liz Taylorson. My thanks to Tracy Fenton for the place on the tour and to Manatee Books for providing a copy of the book for review.
Alice has landed her dream job, searching the Misterley Manor archives for tales of the elusive Gilbert Fox-Travers – life should be perfect, if only she could untangle her complicated love life…

Caroline is desperately trying to keep Misterley from falling down around her ears, and it's a tough enough job without throwing a stroppy teenager, a difficult ex-husband and a cantankerous father into the mix.

When disaster strikes, Caroline and her family must pull together to save her beloved family home…Can Alice uncover the mystery of Gilbert Fox-Travers in time to save the Manor?
---

I loved Liz Taylorson's debut, The Little Church by the Sea, so I was really keen to read The Manor on the Moors. I was taken by the storyline straightaway as we follow Alice, a young PhD student researching the life of Gilbert Fox-Travers, an artist and architect who mysteriously disappeared in 1912. To do this she is spending time at Misterley Manor, a stately home looked after by Caroline, the daughter of the family who own the manor.
There are lots of relationship complications in this book. Alice and her boyfriend, Caroline and her ex-husband, and more besides. In many ways this is a romance novel with the added interest provided by the stately home and the Fox-Travers mystery, and a teeny bit of raunchiness that surprised me a little.
I particularly enjoyed the descriptions of the house and the attention to detail from the author in this respect. Houses like this one are so interesting and have such a colourful past and Misterley Manor is no exception. I found myself fascinated by it. The house is definitely a character in its own right with its octagon library, the gothic tower and all of its many secrets.
I can't not mention Aunty Marjorie. What a lass she is. She's quirky and doesn't let being in her late 70s stop her from getting up to all kinds. I probably liked Alice most of all though as she's kind and pretty brave. All the characters are interesting and well-drawn though, and all add something to the story.
The Manor on the Moors is a pleasing read with a plot that appealed to me in so many ways, and I very much enjoyed the time I spent reading it.
---

---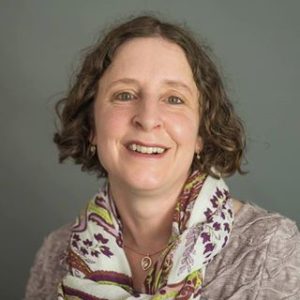 Liz has always surrounded herself with books.
As a child, she was always to be found with her head in one and she still has a bookcase full of her childhood favourites to this day. (As a thirteen-year-old she read The Lord of the Rings twelve times in a row, cover to cover!) All this reading led, unsurprisingly, to a degree in English Literature, (and another book-case full of books) and then a job as a cataloguer of early printed books for a major university library. This meant spending hours sitting in a beautiful, ancient building looking at antique leather-bound tomes – although as so many of them turned out to be rather boring volumes of sermons she wasn't tempted to read them! She went on to train others to catalogue books and her earliest attempts at writing anything as an adult consisted of instructions on how to work out the correct form of an author's name to use in a library catalogue.
Children (and then cats and chickens) interrupted her bibliographic career, and having given up library work Liz found herself doing more reading, and increasingly she found herself enjoying novels by writers like Trisha Ashley, Katie Fforde, Milly Johnson and Lucy Diamond. Inspired by their example, she started writing fiction and hasn't stopped since, joining the Romantic Novelists' Association's wonderful New Writers' Scheme to try to learn how to write novels properly in 2015.  She has also attempted writing some short stories, with one The Second Princess winning a competition in Writing Magazine which led her to think that maybe publication wasn't a pipe dream after all.
Liz owes everything to her tolerant and long-suffering husband Ben and her tolerant and long-suffering children, but very little to the cats who are neither tolerant nor long-suffering and keep sitting on the computer keyboard and messing up her manuscript if she forgets to feed them on time.
When not reading or writing Liz is often to be found on stage (or behind it) with her local amateur dramatic society, drinking tea, or visiting one of the several North Yorkshire seaside villages which were the inspiration for the fictional Rawscar, the setting for her debut novel The Little Church by the Sea.