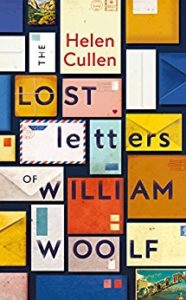 ShortBookandScribes #BookReview – The Lost Letters of William Woolf by Helen Cullen @wordsofhelen @MichaelJBooks #BlogTour
I'm delighted to be reviewing The Lost Letters of William Woolf by Helen Cullen today as part of the blog tour. My thanks to the publishers, Michael Joseph, for the review copy and Katie Ashworth for asking me to take part in the tour.
Lost letters have only one hope for survival . . .

Inside the Dead Letters Depot in East London, William Woolf is one of thirty letter detectives who spend their days solving mysteries. Missing postcodes, illegible handwriting, rain-smudged ink, lost address labels, torn packages, forgotten street names – they are all the culprits of missed birthdays, broken hearts, unheard confessions, pointless accusations, unpaid bills and unanswered prayers.

When William discovers letters addressed simply to 'My Great Love' his work takes on new meaning.

Written by a woman to a soulmate she hasn't met yet, the missives stir William in ways he didn't know were possible. Soon he begins to wonder: Could William be her great love?

William must follow the clues in Winter's letters to solve his most important mystery yet: the human heart.
---

This book was not quite what I was expecting! William Woolf is a letter detective at the Dead Letters Depot. It's where all the letters that get lost in the post end up, the ones without proper addresses or where rain has made the address illegible. I think I was expecting a quirky story of finding people and there is a bit of that, but this is mostly the story of a marriage that has turned from love to disappointment. In fact, William and Clare's marriage absolutely reeks of disappointment. Those little quirks that once delighted have now become irritating. Those un-kept promises are a blight on their lives. Clare's career success and William's pride and lack of ambition are pulling them apart. It's all gone a bit sour.
At the depot, William comes across a letter addressed to "My Great Love" from a woman named Winter. From then on he becomes obsessed with finding Winter. I felt it was a shame that he was looking away from Clare but I guess he thought the grass might be greener on the other side. Clare, in her own way, is looking elsewhere too. The question throughout the book is: can they rescue their marriage and get back to the love they once had for each other?
I loved the other letters that William found during the course of his work. For special items of post he and the other letter detectives got to deliver them in person and I thought those stories were particularly lovely. I would have liked more of them actually. They were woven into the story extremely well. I would also have relished more of an exploration into life at the depot. Personally, I think this side of the story was the most appealing. I find it quite strange that there is no mention of William having a wife in the blurb – it led me to expect quite a different story.
This is not a read that can be rushed. It's descriptive, talks much of feelings and expectations and resentments. The writing is beautiful, very lyrical and mature in style. I wanted William and Clare to be happy and I cared about them.
Overall, it's an incredibly accomplished debut novel, not what I was expecting or indeed hoping for, but nevertheless I totally appreciate the strength of Cullen's writing and the beauty of the book she has created.
---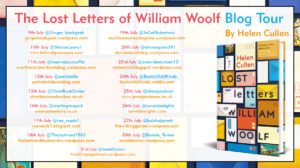 ---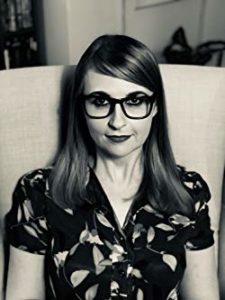 Helen Cullen is an Irish writer living in London. She worked at RTE (Ireland's national broadcaster) for seven years before moving to London in 2010. In the UK, Helen established a career as an events and engagement specialist before joining the Google UK marketing team in 2015.
The first draft of her debut novel THE LOST LETTERS OF WILLIAM WOOLF was written while completing the Guardian/UEA novel writing programme under the mentorship of Michèle Roberts. Helen holds an M.A. Theatre Studies from UCD and is currently completing an M.A. English Literature at Brunel University.
Helen is now writing full-time and working on her second novel.
Website