ShortBookandScribes #BookReview – The Liars by Naomi Joy @naomijoyauthor @aria_fiction #BlogTour
I'm delighted to be reviewing The Liars by Naomi Joy today as part of the blog tour. My thanks to Vicky Joss from Aria for the place on the tour and the review copy of the book via Netgalley.
---
Two women. One deadly secret. A rivalry that could destroy them.

Ava Wells is perfect. She has the boyfriend, the career, the looks. One night changes everything and her life isn't so seamless anymore.

Jade Fernleigh is ambitious. She's worked hard to get where she is. And she's not about to let Ava take the job she rightly deserves.

Both women share a secret that could destroy them, but who will crumble first?
Buy links:
---

I think what attracted me initially about the premise of The Liars was the rivalry between the two women, especially in the workplace.
We have Ava and Jade. They work together at W&SP (known as Wasp, a very apt name as it happens), a PR company. A secret binds them but also drives a wedge between them. Ava pushes Jade away whereas Jade becomes resentful of Ava, who she sees as little miss perfect, sucking up to the boss and getting all the breaks whilst Jade gets none. The boss is David Stein and he's extremely powerful and very persuasive. He's not someone you want to get on the wrong side of.
This is very much a book of two halves for me. The first half was fantastic. I loved the workplace dynamic, the rivalry, the one-upmanship, the idea of these two strong women competing against each other to try and break through the glass ceiling. It was absolute car crash fiction, as whilst Ava is quite calm and in control, poor Jade manages to keep on embarrassing herself. Numerous times I had my hand over my mouth, saying "oh no, oh no" whilst nervously giggling at the mess she was making of everything.
Then the whole pace and setting changes quite drastically in the second half, which I didn't enjoy quite as much. The focus went away from the workplace and onto something quite different indeed and much more sinister. I still found it exciting reading though.
The whole plot is cleverly and intricately woven together. There were quite a few aspects that I didn't guess at all and I never knew which characters were trustworthy and which were in it for themselves. Ultimately, this is a book about spin. The characters work in PR and it's a lesson in how it can be used to make you think one way or another, something the author knows about from her own time in PR.
I thought The Liars was a fabulous debut novel. It's very twisty and full of deceit, the effects of lies and betrayal, and deals with all kinds of unpleasant and controlling characters.
---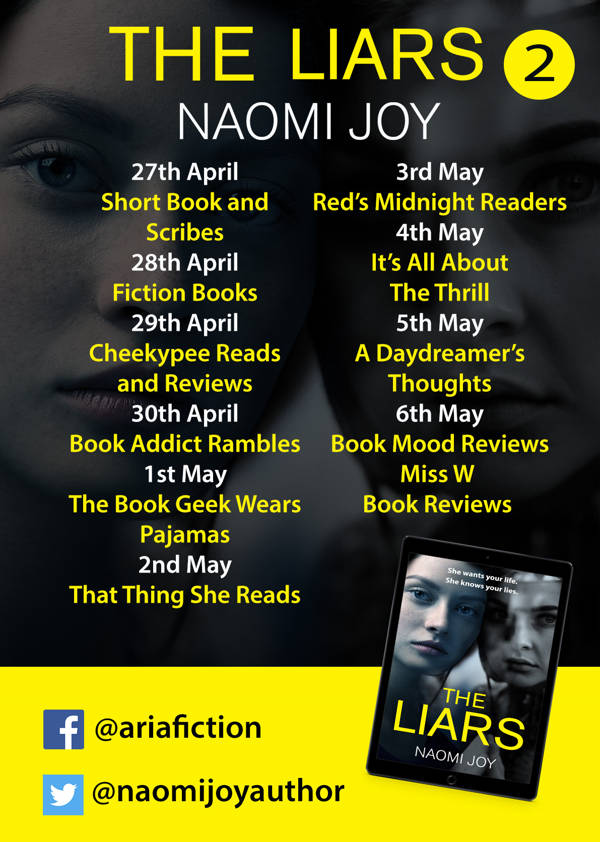 ---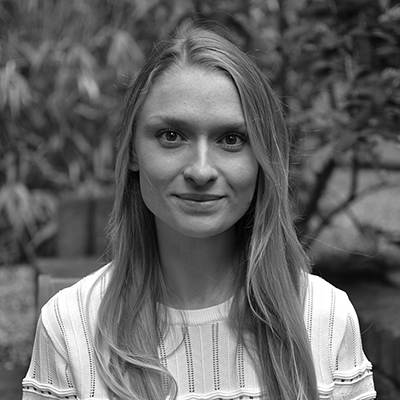 Naomi Joy is a pen name of a young PR professional who was formerly an account director at prestigious Storm Communications. Writing from experience, she draws the reader in the darker side of the uptown and glamorous, presenting realism that is life or death, unreliable and thrilling to page-turn.
Follow Aria