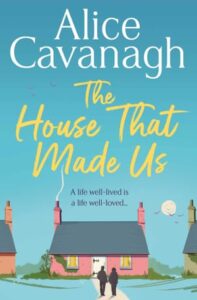 ShortBookandScribes #BookReview – The House That Made Us by Alice Cavanagh
The House That Made Us by Alice Cavanagh will be published on 19th January by Simon & Schuster in paperback, eBook and audiobook. My thanks to Sara-Jade Virtue from Books & the City for the review copy.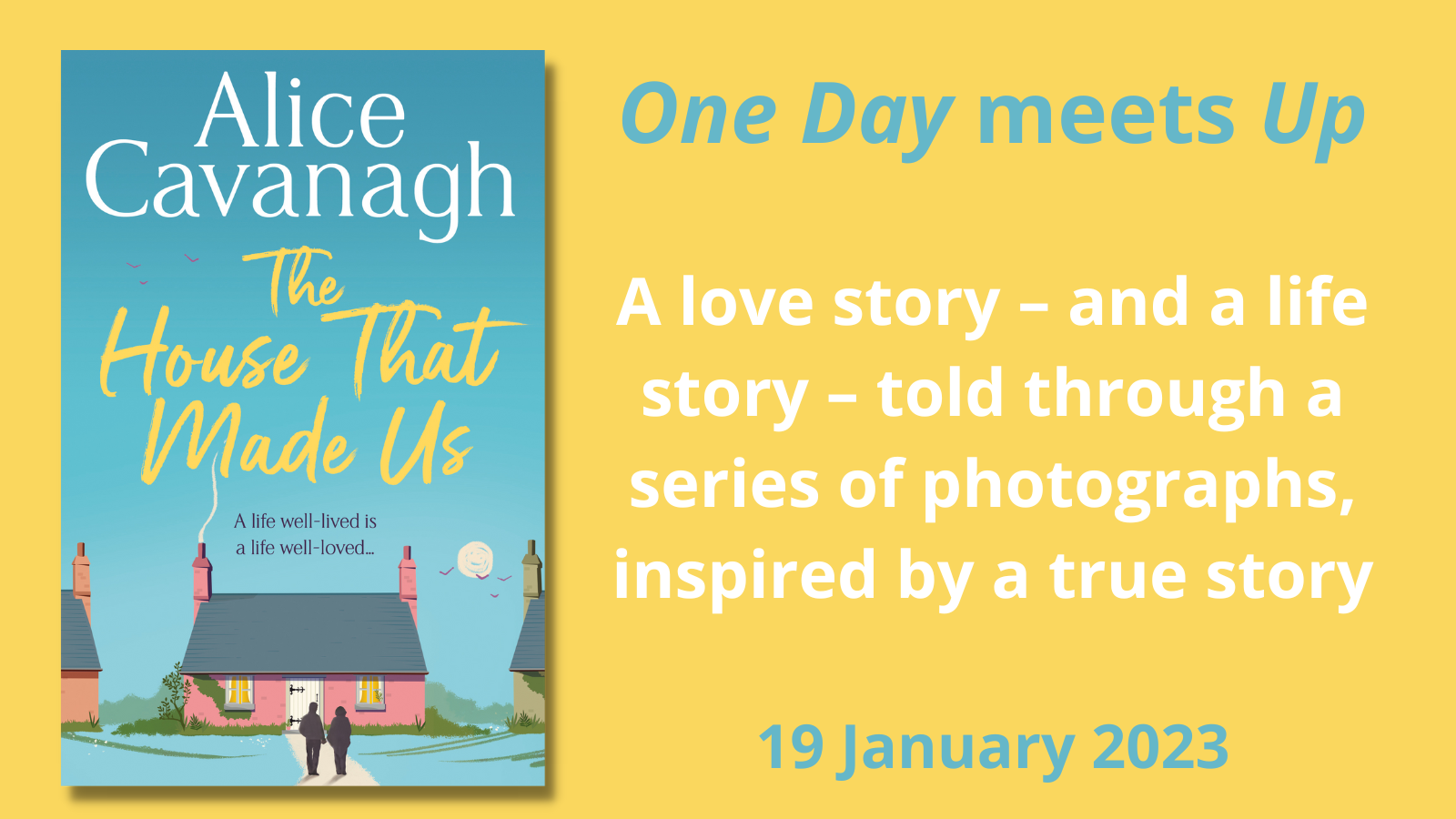 ---

---
One Day meets Up: The House That Made Us is a love story – and a life story – told through a series of photographs and inspired by a true story

When Mac and Marie marry and find a home of their own, Mac takes a snap of them outside their newbuild bungalow, the garden bare and the paint on the front door still wet. It becomes a tradition, this snap, and slowly the photographs build into an album of a fifty-year relationship.

Every year they take a photo and though things change around them – the garden matures, the fashions change, they grow older – the one constant is their love. Every year, come rain, come shine, from the Seventies through the decades, every photo tells the story of their love. But life never travels the path you expect it to, though they know that a life with love is a life lived to the full.

Now, in the present day, the photo album belongs to someone who doesn't know the people in its pages. As they watch the lives from the past unfold, will the truth of their love story be told…?

A heart-breaking story about life and love for readers who love Holly Miller, Jojo Moyes and Hazel Prior.
---

---
The House That Made Us is exactly my kind of read. It follows one family, the Mactavishes, through the decades, through thick and thin.
The story begins in 1970 when Mac and Marie, just married, move into Sunnyside, their new home. Each chapter starts with a man visiting a woman in a care home and looking through a photo album which contains a photo from each year of Mac and Marie's life (I thought I knew what was happening in these sections but it turned out I didn't!). We then find out more about what that particular year held for the couple.
Mac and Marie are wonderful characters, opposites in a way with Marie coming from a big, loud Irish family and Mac having very little family at all. They're a perfect match though, with Mac putting up with Marie's constant decorating in oranges and browns, and Marie lovingly tolerating Mac's steady stoicism and his love of puffins. There are plenty of ups and downs for the family, and I think what I loved most was how relatable it was, how it could be anyone's family.
This is a potted social history via one family's experiences. It's character-driven but Sunnyside is always there, a cosy haven for the couple and their children and grandchildren to come home to. I always looked forward to picking this book up as the characterisations are so strong and I almost feel like I know the family personally, like they really exist. The writing is so engaging, and there are a few surprises along the way when sometimes, just when I thought I knew where the story was going, a curveball was thrown in to keep me on my toes.
This is my first book by this author, in any of her guises, but I'd happily read more. The House That Made Us is heart-wrenching at times but ultimately an uplifting and joyful read. As the cover says: "a life well-lived is a life well-loved…" and that's exactly the message this book sends out. I loved it!
---

---
---
---
Alice Cavanagh was born in Fulham and still lives in London. She writes under a variety of names, including her real name, Bernadette Strachan, and as Juliet Ashton.