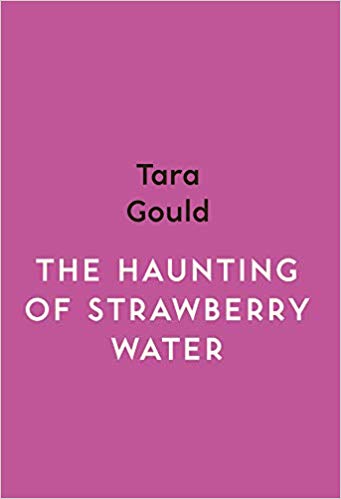 ShortBookandScribes #BookReview – The Haunting of Strawberry Water by Tara Gould @MyriadEditions
Today's review is of a short story, The Haunting of Strawberry Water by Tara Gould. This is one of a new series of Spotlight Books.
Spotlight Books is a collaboration between Creative Future, New Writing South and Myriad Editions to discover, guide and support writers who are under-represented due to mental or physical health issues, disability, race, class, gender identity or social circumstance.
In the same series: Stroking Cerberus by Jacqueline Haskell; Memories of a Swedish Grandmother by Sarah Windebank; Summon by Elizabeth Ridout; Crumbs by Ana Tewson-Bozic and Cora Vincent by Georgina Aboud.
My thanks to Emma Dowson and Myriad Editions for the review copy of the book which is published on 29th January in paperback and ebook.
---

A gripping tale of post-natal depression, this short story reads like a modern retelling of The Yellow Wallpaper by Charlotte Perkins Gilman and has much in common with Sarah Water's The Little Stranger in its realisation of psychological distress as a supernatural phenomenon.

A new mother, traumatised by an arduous labour, tries to come to terms with being abandoned as a baby by Olivia, the mother she never knew. Set in the eponymous Strawberry Water, a mysterious 1920s country bungalow which overlooks a fast-flowing river, the story begins with a faded photograph of the woman our narrator assumes to be her mother.
---
This is a fabulous little read. With just 48 small pages of text (the book is only 64 pages in total) you might think there's not going to be much to it but you'd be wrong. It's a really thought-provoking story.
It's a story of motherhood and abandonment with hidden depths that are still making me think. Our narrator's mother left when she was very young. All she has is a Polaroid photo where just a small trace of her mother is visible. Despite that, she clings to it as she grows up. What's particularly interesting is her own response to motherhood and how she deals with what we presume must be post-natal depression.
Strawberry Water is her childhood home and is not necessarily the typical setting for a story such as this with a slight supernatural theme. That's what I loved about it!
The Haunting of Strawberry Water is a rather chilling story of a mental breakdown, of dealing with the trauma that comes with being a new mother particularly with a lack of support, how difficult it can be to cope. I thought it was fabulous.
---

Tara Gould studied visual arts at Brighton University and an MA at Sussex University. Her short stories have been published in anthologies including the Asham Anthology for Women Writers, and her plays have been broadcast on BBC Radio 4. In 2016 she was Writer in Residence at Creative Futures. She lives in East Sussex.