ShortBookandScribes #BookReview – The Halfpenny Girls by Maggie Mason
My review today is of The Halfpenny Girls by Maggie Mason. It's always a pleasure to read this author's books. My thanks to Francesca Banks of Sphere for the review copy of the book.
---

---
Down on their luck, all they have left is friendship…..

It is 1937 and Alice, Edith and Marg continue to face hardships every day, growing up on one of the poorest streets in Blackpool. Penniless, their friendship has helped them survive this far, but it'll take more than that to see them through the dark days that lie ahead . . .

Alice is coping with a violent father and the weight of the duty she carries to support her family, Marg is left reeling after a dark secret about her birth comes to light and threatens to destroy the life she knows, and Edith is fighting to protect her alcoholic mother from the shame of their neighbours and keep her brother on the straight and narrow.

A chance encounter at the Blackpool Tower Ballroom promises to set their lives on a new path, one filled with love and safety and hope for a brighter future. Will The Halfpenny Girls, who have never known anything but poverty, finally find happiness? And if they do, will it come at a price?

The first in a brand new series from reader favourite Maggie Mason, The Halfpenny Girls is the perfect heart-warming family saga about overcoming hardship and the value of friendship. Perfect for fans of Val Wood, Kitty Neale and Rosie Goodwin.
---

---
The Halfpenny Girls is the name given to Alice, Edith and Marg, young women living in a poor area of Blackpool in 1937. They've been friends since childhood and always look out for each other through thick and thin. Each has their own problems at home with difficult family members and struggles to keep food on the table and yet there's a cheerful camaraderie between them that is unbeatable.
I absolutely loved this book. It's full of Maggie Mason's trademark warmth with characters to care about. As always there are ones to dislike too but they are often a product of their upbringing or lifestyle and the author portrays hard working class life brilliantly. Throughout the course of the book each of the girls has to cope with tragedy and revelations and as each is so lovely I was really hoping they would come out the other end relatively unscathed. This is the first in a new trilogy so I'm sure there's lots more to come for them in the future.
Mason always sets her books in her home town of Blackpool and the town feels like another character. It's portrayed so well and is really brought to life with the seaside town feel, the fish and chips and the rock stalls on the sea front. The girls go for a night out at the famous Tower Ballroom and it could well set at least two of them on a different future path. I can't wait to read the second instalment and see what happens to them all next.
The Halfpenny Girls is a heart-warming story of family and friendship amidst all that life can throw at you, good or bad. I raced through it and found it completely engrossing.
---
---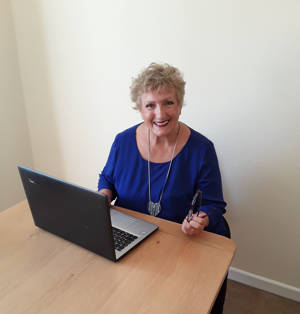 Maggie Mason is a pseudonym of author Mary Wood. Mary began her career by self-publishing on kindle where many of her sagas reached number one in genre. She was spotted by Pan Macmillan and to date has written many books for them under her own name, with more to come.
Mary continues to be proud to write for Pan Macmillan, but is now equally proud and thrilled to take up a second career with Sphere under the name of Maggie Mason. A Blackpool Lass was her first in a planned series of standalone books and trilogies set in her home town of Blackpool.
Born the thirteenth child of fifteen children, Mary describes her childhood as poor, but rich in love.
She was educated at St Peter's RC School in Hinckley and at Hinckley College for Further Education, where she was taught shorthand and typing.
Mary retired from working for the National Probation Service in 2009, when she took up full time writing, something she'd always dreamed of doing. She follows in the footsteps of her great-grandmother, Dora Langlois, who was an acclaimed author, playwright and actress in the late nineteenth – early twentieth century.
It was her work with the Probation Service that gives Mary's writing its grittiness, her need to tell it how it is, which takes her readers on an emotional journey to the heart of issues.