ShortBookandScribes #BookReview – The Glittering Hour by Iona Grey @simonschusterUK #RandomThingsTours #BlogTour #TheGlitteringHour
I'm so very pleased to be reviewing The Glittering Hour by Iona Grey today as part of the blog tour. My thanks to the publishers for the gorgeous finished copy of the book for review purposes and to Anne Cater of Random Things Tours for the place on the tour.
---

1925. The war is over and a new generation is coming of age, keen to put the trauma of the previous one behind them.

Selina Lennox is a Bright Young Thing whose life is dedicated to the pursuit of pleasure; to parties and drinking and staying just the right side of scandal. Lawrence Weston is a struggling artist, desperate to escape the poverty of his upbringing and make something of himself. When their worlds collide one summer night, neither can resist the thrill of the forbidden, the lure of a love affair that they know cannot possibly last.

But there is a dark side to pleasure and a price to be paid for breaking the rules. By the end of that summer everything has changed.

A decade later, nine year old Alice is staying at Blackwood Hall with her distant grandparents, piecing together clues from her mother's letters to discover the secrets of the past, the truth about the present, and hope for the future.
---
I want to start this review by saying I'm rather annoyed…with myself. I'm annoyed because I wish I had left myself just a tiny bit more time to read this absolute stunner of a book. This is a book where every word needs to be savoured. However, I had more than enough time to know that I absolutely loved it.
Selina Lennox is a woman about town. In the 1920s that means that she was doing things that maybe weren't the most ladylike, especially for someone of her class, but nevertheless, after the hell of the First World War and the loss of her beloved brother, she's determined to enjoy herself before she has to tie herself down to marriage. One night she meets a man, Lawrence, who makes her heart sing but their love is doomed. He's an artist and a photographer, and despite her desire to fight against the limits of her class, she knows that she will never be in a position to make a life with him.
This storyline forms only one part of the whole book. The other follows Alice, Selina's daughter, ten years later. Her parents are away and she is staying with her grandparents. Selina sends Alice letters and clues for a treasure hunt which reveal the whole of what happened back in 1925.
Unusually for me, I preferred the earlier storyline. That's not to say I didn't enjoy Alice's sections but the love story between Selina and Lawrence was completely beguiling, a forbidden love which I felt sure would end in heartbreak. There's an intensity to their feelings for each other which felt intoxicating to read.
Iona Grey is an amazing writer. She signposts where the story is heading but in the most subtle of ways so what was happening dawned on me slowly. The plotting is tight and skilful in this captivating and poignant tale. In 1925 the shadow of WWI hangs over everyone and Grey portrays the aftermath so well, not only with the hedonistic times that Selina and her friends are living but also the forgotten heroes on the streets, the ones who came home but are almost an inconvenience because they cannot slot back into the lives they had. And even a decade after that, although some of that feeling has passed, the ripples of the past are still echoing down the years.
The Glittering Hour is a glittering read. It's a shining star of a book and one that I will remember, not least because it made me cry and most of the books that stay with me are ones that have affected me emotionally. It's a beautiful read in every way with fabulous characters, evocative settings and a story that broke my heart.
---

---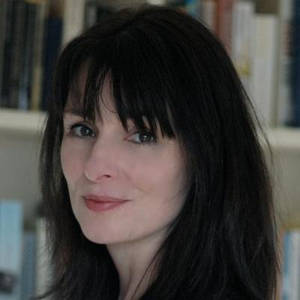 Iona Grey has a degree in English Literature and Language from Manchester University, an
obsession with history and an enduring fascination with the lives of women in the twentieth century.
She lives in rural Cheshire with her husband and three daughters.