ShortBookandScribes #BookReview – The Faerie Tree by Jane Cable @JaneCable @rararesources #Giveaway #BlogTour
I'm delighted to welcome you to my stop on the blog tour for The Faerie Tree by Jane Cable today. My review is below along with a giveaway to win paperback copies of The Faerie Tree and The Cheesemaker's House. My thanks to the author for sending a copy of the book for review purposes and to Rachel Gilbey from Rachel's Random Resources for the place on the tour.

---

---
HOW CAN A MEMORY SO VIVID BE WRONG?
In the summer of 1986 Robin and Izzie hold hands under The Faerie Tree and wish for a future together. Within hours tragedy rips their dreams apart.

In the winter of 2006, each carrying their own burden of grief, they stumble back into each other's lives and try to create a second chance. But why are their memories of 1986 so different? And which one of them is right?

With strong themes of memory, love and grief, The Faerie Tree is a novel as gripping and unputdownable as Jane Cables first book, The Cheesemaker's House, which won the Suspense & Crime category of The Alan Titchmarsh Shows Peoples Novelist competition. It is a story that will resonate with fans of romance, suspense, and folklore.
---

---
The Faerie Tree begins just as Izzie and her teenage daughter, Claire, have said goodbye to Connor, their husband/father, who died unexpectedly. Whilst out in town one day Izzie literally bumps into a tramp who she believes is Robin, a man she had a brief but strong relationship with 20 years earlier.
They find themselves drawn back into each other's lives and for the most part this is great, but there are lots of ups and downs too, particularly considering the way in which their original relationship ended, i.e. rather abruptly. Robin's grief in the past and Izzie's grief in the present make it a bit of a rocky road for this couple.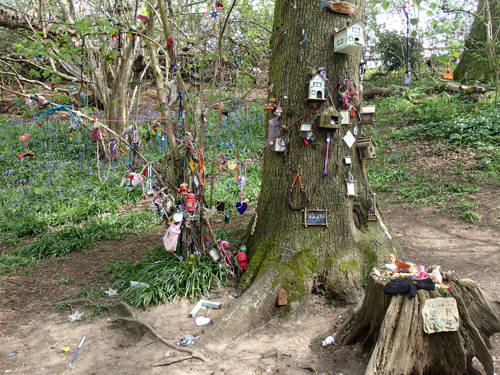 I must admit I expected the faerie tree itself to feature more. It's a place they visited the first time around and where people come and leave letters and wishes for the faeries. But it's a lovely idea to place it in the novel.
It's a very romantic book, both in terms of the story and the style, but it also looks at serious issues too. There's definitely a love story at the heart of it though and I was hoping Izzie and Robin could work out their differences and make a go of things, not least because it felt like they were soulmates who got split up by a twist of fate. There's some really interesting stuff about the effects of grief on the mind and how it can possibly change your whole recollection of events too.
To be honest, The Faerie Tree wasn't quite what I expected. I thought there would be more of the folklore, some of what I recall of the mystery of The Cheesemaker's House, whereas it's much more of a family story, covering loss, depression, homelessness, moving on and new love. Nevertheless, it's an easy read, and a moving story, and Jane Cable has a very engaging and pleasant writing style.
---
---
 Giveaway to Win PB copies of The Faerie Tree
and The Cheesemaker's House (UK Only)
*Terms and Conditions –UK entries welcome. Please enter using the Rafflecopter box below. The winner will be selected at random via Rafflecopter from all valid entries and will be notified by Twitter and/or email. If no response is received within 7 days then Rachel's Random Resources reserves the right to select an alternative winner. Open to all entrants aged 18 or over. Any personal data given as part of the competition entry is used for this purpose only and will not be shared with third parties, with the exception of the winners' information. This will passed to the giveaway organiser and used only for fulfilment of the prize, after which time Rachel's Random Resources will delete the data. I am not responsible for despatch or delivery of the prize.
---

---
---
---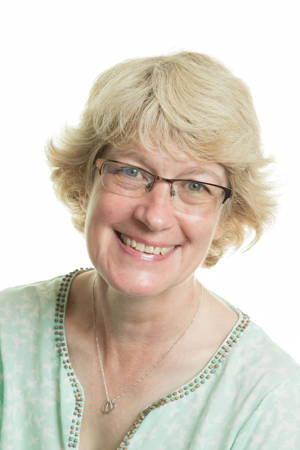 Jane Cable writes romantic fiction with the over-riding theme that the past is never dead. She published her first two books independently (the multi award winning The Cheesemaker's House and The Faerie Tree) and is now signed by Sapere Books. Two years ago she moved to Cornwall to concentrate on her writing full time, but struggles a little in such a beautiful location. Luckily she's discovered the joys of the plot walk.