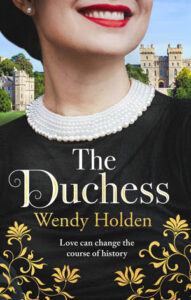 ShortBookandScribes #BookReview – The Duchess by Wendy Holden
I'm very happy to be sharing my thoughts about The Duchess by Wendy Holden today. After reading and loving The Governess last year this new one was high on my list of books I was looking forward to and I wasn't disappointed. It's a great read. My thanks to Welbeck for sending me a copy of the book for review purposes.
---

---
Love can change the course of history…

Arriving in 1928, Wallis was a divorced, penniless, middle-aged foreigner with average looks and no connections. Yet, just eight years later, a king renounced his throne for her.

How did a woman from nowhere capture the heart of the world's most glamorous bachelor? Wendy Holden tells the amazing story…
---

---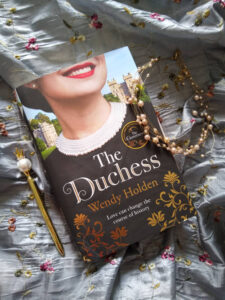 We all know about Wallis Simpson. She was the woman, hated by everyone, who manipulated King Edward VIII into giving up the throne. But what if what we were always led to believe wasn't true? Wendy Holden's fictionalised account of real life events gives us an alternative historical narrative.
The Duchess takes us from 1928, when Wallis and her new husband, Ernest Simpson, arrive in England, right up to 1936, the year of the abdication. Interspersed throughout are chapters following Wallis as she returns to England in 1972 for the Duke of Windsor's funeral when she comes up against the might of the Royal establishment once again. It's a fascinating read and one I enjoyed very much.
Wallis ascends the social ladder quite slowly. She longs for excitement but this is a tale of caution and being careful what you wish for. She falls in with the Prince of Wales' crowd and I loved her interactions with Cecil Beaton, Coco Chanel and various members of the Royal Family. Her refreshing honesty catches the Prince's eye and Wallis loves that, but she's a married woman and she knows that eventually the Prince will find himself a suitable wife, one who isn't once or even twice divorced. Knowing the way this story was going to pan out made the reading of it feel quite bittersweet.
It's now thought that Wallis wasn't the big bad wolf after all and that David, as Edward VIII was known, wanted a way out of taking the crown, having always known he wasn't King material. It's nice to read an alternative account, one which offers a view of a woman perhaps in a little too deep and of a man desperate for escape. Neither expected to be ostracised for the rest of their lives.
Wendy Holden must have done a lot of research for this book and it shows. It all felt so authentic, whether based on known fact or imagined conversations and events. I was transported to 20s and 30s London, to Fort Belvedere on the Windsor estate, to energetic Charlestons around the room, cocktails, extravagant lunches at the Ritz and so much more.
I'm really enjoying Holden's series of books about royal outsiders and am very excited about the next one, which will be about Diana, Princess of Wales. In the meantime, I recommend The Duchess for those who enjoy historical fiction based around real events.
---
---
Sunday Times number one bestseller Wendy Holden was a journalist before becoming an author. She has written ten consecutive top-ten bestselling novels and sold more than 3 million books.