ShortBookandScribes #BookReview – The Christmas Café at Seashell Cove by Karen Clarke @karenclarke123 @bookouture #BlogTour
I'm delighted to be reviewing The Christmas Café at Seashell Cove by Karen Clarke today. I love this author's writing – she's one whose books I will always read without thinking much about what they're about. On that subject, although this book is set around Christmas time, it's not overly Christmassy in theme so you can read it any time of the year.
My thanks to Noelle from Bookouture for the place on the tour and the review copy via Netgalley.

It's beginning to look a lot like Christmas at the café at Seashell Cove, where there's hot chocolate to keep you warm – and the man of your dreams could be waiting…

Interior designer Tilly Campbell loves being carefree and single. But her latest job is redecorating the cosy local café for a Christmas party, and when her friends confess their plans for the big night – including a proposal, a declaration of love and a pregnancy announcement – Tilly starts to wonder if she might be missing out…

Transforming the café into a winter wonderland is more of a challenge than she thought, so when she bumps into gorgeous newcomer Seth, Tilly welcomes the distraction. Seth is a single father, struggling to settle his son Jack into their new cottage, and Tilly is determined to help them make their house into a home in time for Christmas.

But with the café still in chaos just days before the party it looks like it's going to be a Christmas to remember for all the wrong reasons… With friends old and new relying on her, can Tilly save the Christmas party?

And could she finally find love waiting for her under the mistletoe?

A heart-warming, hilarious read about friendship, family and the meaning of Christmas. Perfect for fans of Sue Moorcroft, Holly Martin and Debbie Johnson! 
BUY LINKS:
---
Just as I had a favourite in the Beachside series (the sweet shop one if you're interested), I have a favourite in the Seashell Cove trilogy and this one is it. I feel that there's more of Karen Clarke's trademark humour to be found in Tilly's story than in the previous two (although I loved those too).
Tilly is fantastic. She's laid back and casual, easy going and fun. She does some work as an interior designer but she doesn't consider it a job, just something she does sometimes. Her older sister, Bridget, her polar opposite, has returned to the family home for a while with her daughter, Romy, and Bridget shows no hesitation in letting Tilly know how she feels about her lack of direction in life.
Tilly's seeing Rufus but again, like her work, she's unfocused in her relationships and her very short relationship with him is one of her longest yet. But when she meets Seth Donovan and his son, Jack, she finds more of a focus in life.
As with any good romance, there's a fair bit of going around the houses on the way to true love, but I so enjoyed reading about Tilly's journey there. Meg and Cassie from the previous Seashell Cove books feature but this is very much Tilly's story. I think she would be a wonderful friend to have – she'd always have your back.
I loved Seth too. He's got it all going on: gorgeous, kind, rich, caring, overbearing mother. Oh, perhaps that's not such a plus point. Felicity was well drawn though and I enjoyed Tilly's ability to give as good as she got.
I sniggered a lot through this book. There's some fabulous humour. I should mention Gwen, the cafe manager here – yes, she's back and she's just as hilarious (I'm still not sure whether she means to be!). She's a brilliant and inspired creation.
You might have gathered that I loved this book. It's heart-warming, fun, and feel-good. The Seashell Cove series goes out on a bang and as I'm writing this there's news of Karen Clarke's next series: the Little French Café series. I for one can't wait to read them.
---

---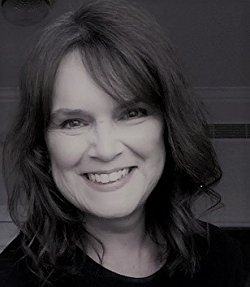 Karen is the author of the popular BEACHSIDE and SEASHELL COVE series of romantic comedies, published by Bookouture.
She's also written three romcoms with a paranormal twist, all available to download.
When she's not working on her novels, Karen writes short stories for women's magazines and has had over three hundred published globally. Some of them can be read in her short story collection 'BEHIND CLOSED DOORS…and other Tales with a Twist'.
Karen lives in Buckinghamshire with her husband and three grown-up children, and when she's not writing loves reading, walking, baking and eating cake.
Author Social Media Links: