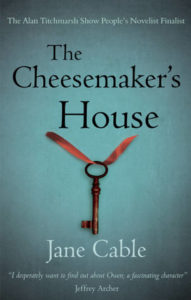 ShortBookandScribes #BookReview – The Cheesemaker's House by Jane Cable @JaneCable @rararesources #BlogTour
I'm so pleased to be reviewing The Cheesemaker's House by Jane Cable today as part of the blog tour to celebrate five years since its publication. It's a book I have had for a while (since 2014) and so I jumped at the chance to actually schedule a review in my diary. I wish I'd read it earlier as I loved it. Any chance of blog tours for your other books, Jane, and then I might actually get them read?! My thanks to Rachel Gilbey from Rachel's Random Resources for the place on the blog tour.
---
Just think, Alice, right now Owen could be putting a hex on you!

When Alice Hart's husband runs off with his secretary, she runs off with his dog to lick her wounds in a North Yorkshire village. Battling with loneliness but trying to make the best of her new start, she soon meets her neighbours, including the drop-dead gorgeous builder Richard Wainwright and the kindly yet reticent cafe´ owner, Owen Maltby.

As Alice employs Richard to start renovating the barn next to her house, all is not what it seems. Why does she start seeing Owen when he clearly isn't there? Where – or when – does the strange crying come from? And if Owen is the village charmer, what exactly does that mean?

The Cheesemaker's House is a gripping read, inspired by a framed will found in the dining room of the author's dream Yorkshire house. The previous owners explained that the house had been built at the request of the village cheesemaker in 1726 – and that the cheesemaker was a woman. And so the historical aspect of the story was born.

Jane Cable's novel won the Suspense & Crime category of The Alan Titchmarsh ShowPeople's Novelist competition, reaching the last four out of over a thousand entries. The Cheesemaker's House can be enjoyed by anyone who has become bored of today's predictable boy-meets-girl romance novels.

"I desperately want to find out about Owen; a fascinating character… the gift here is to make you want to read on."

Jeffrey Archer
Purchase Links
Amazon universal link
Waterstones
Kobo
iBook
---

The Cheesemaker's House is a lovely romance story. When I say that, don't think it's all hearts and flowers because it's far from it, but it is a love story with a part-historical element to it.
Alice Hart's husband is a cliché – he's had an affair with his secretary. Alice ends up with their second home, New Cottage in a North Yorkshire village, whilst he keeps the marital home. Needing a fair bit of work doing to it, Alice gets local man Richard, a bit of a charmer, to do some work on the house and on the barn that comes with it. She also meets Owen and she finds herself very taken with him indeed. He's part-owner of the local cafe and she keeps seeing him everywhere. Or does she? And there's the crying she keeps hearing. Is somebody nearby really unhappy or are echoes from the past seeping through into the
present?
Jane Cable draws on her own experiences with this novel. Her own cottage, and New Cottage, were the local cheesemaker's house centuries ago. And the cheesemaker was a woman. I found this aspect fascinating. There are strong women at the heart of this story, both in the past and present. This is not a dual timeline or a time slip novel. It's as I said, the past is seeping through due to unresolved issues.
Owen is a lovely man but oh boy, I could have shaken him and slapped him at times. Instead of confiding in Alice as their relationship grew, he pushed her away. I think she was a saint to put up with him at all most of the time, but there was a real connection between them and Alice was determined to find out more about the 'other' Owen that she kept seeing around the village. I liked Alice a lot and really enjoyed her wit, her spirit and her determination. I also liked Richard as, despite his almost lecherous ways, he was a pretty good sparring partner for Alice.
I flew through this book in the space of a day. It's engaging on so many levels. I loved the way the past was intertwined with the present in lots of different ways. There's a slightly spooky element to the story and the historical aspects were so interesting as Alice tried to make sense of events. It's got some lovely relationships at the core of it, both with strong existing friendships and with new ones that are formed.
I've had this book for four years and only wish I had got around to it a bit earlier as I really loved it. It's utterly delightful and a complete page turner.
---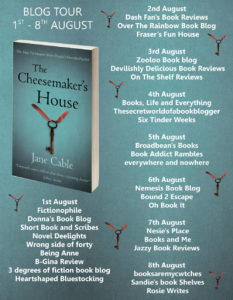 ---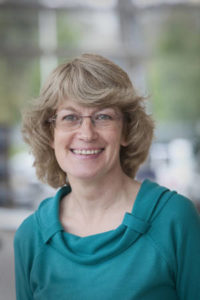 Although brought up in Cardiff, Jane Cable left Wales to study at the age of eighteen and has lived in England ever since. Her father was Anglo-Welsh poet Mercer Simpson so growing up in a house full of books Jane always read – and wrote. In 2011 she started to take her hobby seriously when The Cheesemaker's House, which became her debut novel, reached the final of The Alan Titchmarsh Show's People's Novelist competition. She writes romance with a twist of mystery which has been published independently and through the UK ebook giant, Endeavour Press. Jane is an active member of the Romantic Novelists' Association and a director of Chindi Authors.
In 2017 Jane moved to Cornwall and this year will become a full time author. She's passionate about her new home, cricket, travelling and her husband of 22 years – although not necessarily in that order.