ShortBookandScribes #BookReview – Tell Me How This Ends by Jo Leevers #BlogTour
Tell Me How This Ends by Jo Leevers is published by Lake Union and is available now in paperback, ebook and audiobook. My thanks to Kashmini Shah from FMcM Associates for the place on the tour and for sending a copy of the book for review.
---

---
Can Henrietta find out what happened to Annie's sister―before it's too late?

Haunted by the past, Henrietta throws herself into a new job transcribing other people's life stories, vowing to stick to the facts and keep emotions at arm's length. But when she meets the eccentric and terminally ill Annie, she finds herself inextricably drawn in. And when Annie reveals that her sister drowned in unexplained circumstances in 1974, Henrietta's methodical mind can't help following the story's loose ends…

Unlike Henrietta, Annie is brimming with confidence―but even she has limits when it comes to opening up. Ever since that terrible night when her sister left a pile of clothes beside the canal and vanished, Annie has been afraid to look too closely into the murky depths of her memories. When her attempts to glide over the past come up against Henrietta's determination to fill in the gaps, both women find themselves confronting truths they'd thought were buried forever―especially when Henrietta's digging unearths a surprising emotional connection between them.

Could unlocking Annie's story help Henrietta rewrite the most devastating passages in her own life? And, in return, can she offer Annie a final twist in the tale, before it's too late?
---

---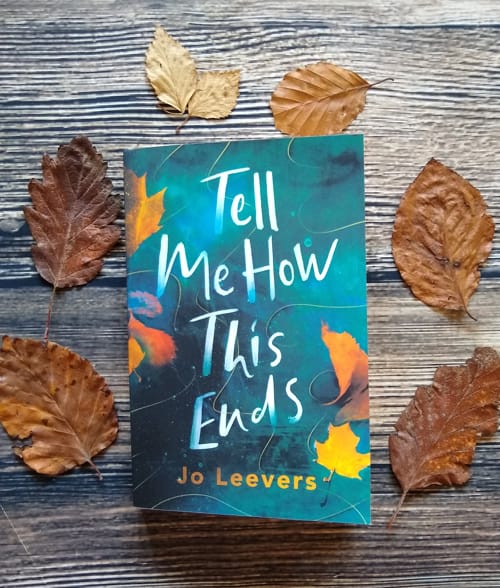 Tell Me How This Ends is a charming debut novel which had many qualities that I enjoy in a book. What mainly attracted me was the plot with Henrietta listening to and transcribing people's life stories, often those who are terminally ill. So many stories are forgotten and I love the idea of memories being recorded to make life story books. The other side of the plot is that of Annie who is telling her story to Henrietta. She's never been able to get over the disappearance of her sister many years earlier and Henrietta turns into a bit of a detective on her behalf.
The two main characters are such well-drawn creations. Henrietta is very formal, very precise and very awkward and I had to smile at her behaviour and the way she speaks to people. I loved her little smelly dog, Dave! There's a lot lying under the surface with her though, and her interactions with Annie draw much of it out into the open. Annie has such a sad story and something about her touches Henrietta and her tenacity is just what is needed to try and find the ending to Annie's life story. The two strands are intertwined beautifully.
This is a book full of heart. It's sad in many ways, but ultimately it's also uplifting. I really enjoyed the mystery element and how that particular plotline unfolded, along with the gradual but long overdue blossoming of Henrietta. It's a story of friendships, family and finding your place in the world. I'll be looking out for more from Jo Leevers as this is such a strong debut with a quirky yet relatable storyline and characters that I couldn't help but love.
---

---
---
---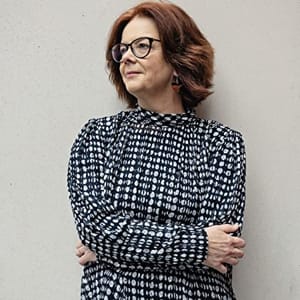 Jo Leevers grew up in London and has spent most of her career working on magazines, most recently writing features about homes and interiors for leading newspapers and magazines. This means she gets to visit people around the country and ask them about all the things in their homes. Some might call this a licence to be nosey…
Tell Me How This Ends is her debut. Whether writing fiction or interviewing people for articles, she is fascinated by the life stories that we all carry with us. She has two grown-up children and lives with her husband and their wayward dog, Lottie, in Bristol.